Returning Unused Pet Meds
Answers: Returning Unused Pet Meds
Read answers for this question below.
Gloria said it all we all grieve for pet loss in our life time. There are literally hundreds of Dogs at RSPCA/ Animal Welfare / Pet Rescue including pacific Breed rescue that would be delighted for their Dogs to find their "Forever home" in the caring home that you have provided for your beautiful pet. Be proud for the life you have given them before they crossed the "rainbow bridge" our thoughts are with you.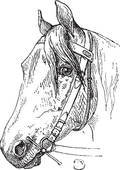 Ask your vet. I know my vet takes back stuff. I have returned opened bags of food that my cat won't eat. They don't give me my cash back, but they give me a credit for the full amount and I put it towards vet fees, meds, food, etc.. You probably have, or will have another pet that you can use the credit for. Doesn't hurt to ask!
Sorry to hear about your loss it can be very painful. If you're having a difficult time grieving I suggest you get another dog immediately I did and it was the best answer. I know that you think you cold never find another dog like the one you lost but trust me a new one will delight you in many ways. Plus, you already have a lot of items for the new dog. Pick a breed then contact that breeds dog clubs to get a rescued pet.

As for the items you bought I doubt you would get your money back unless you have unopened packages and the receipts from where you bought these items. If you can't return them see if you could donate them to your local dog club or animal shelter. I'd then try to write it off as a donation on my income tax form.
Answer This Question
Add your voice to the conversation. Click here to answer this question.
Related Guides
Related Posts