Riding Mower Keeps Stalling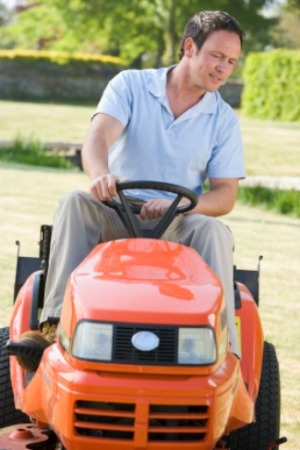 You are out cutting the lawn and your mower keeps stalling, this can be so frustrating. This is a guide about when your
riding mower keeps stalling.
Solutions
Share on ThriftyFunThis guide contains the following solutions. Have something to add? Please share your solution!
January 24, 2017
0

found this helpful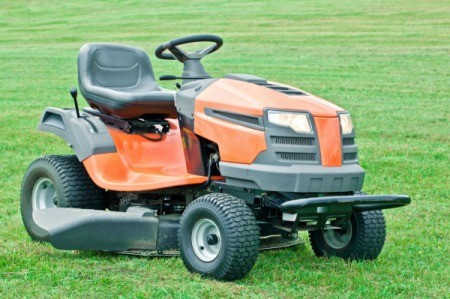 Trying to figure out why your lawn mower keeps stalling can be difficult. This is a guide about Husqvarna riding mower keeps stalling.
Read More...
January 4, 2017
0

found this helpful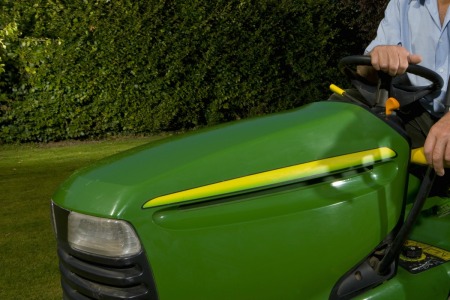 This is a guide about fixing a John Deere riding mower that keeps stalling. There could be a number of reasons for your riding mower to stall, especially if it is the first time you are using it for the season.
Read More...
January 4, 2017
0

found this helpful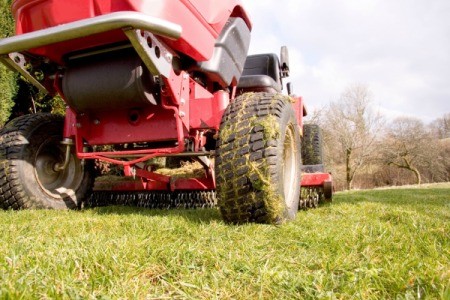 This is a guide about Craftsman riding mower keeps stalling. It is very frustrating when your mower keeps stalling. Sometimes you can make the repairs yourself.
Read More...
Questions
Ask a QuestionHere are the questions asked by community members. Read on to see the answers provided by the ThriftyFun community or ask a new question.
My mower which is a Yard Machine runs for a while then it shuts off, but won't start until it cools down. I need to know what the problem is because my yard looks like a forest.
April 29, 2017
0

found this helpful
Check the gas cap vent. When the engine starts to want to fail, unscrew the cap and see if it kicks back up.
April 29, 2017
0

found this helpful
The carborateur may need to be cleaned out.
April 29, 2017
0

found this helpful
you might need to replace the diaphragm-lowes has them
My Cub Cadet riding mower starts and runs for about 45 seconds and shuts down. Please help?

April 27, 2017
0

found this helpful
Make sure the carburetor is clear.
April 27, 2017
0

found this helpful
Check the fuel tank and fuel switch first to make sure your fuel is getting through. If it's been sitting around a while, you'll need to clean the carbs.
April 27, 2017
0

found this helpful
You are closing the choke after starting it? (you should be). Also, it can get a vacuum like a car, so slightly crack open the lid to the gas tank.
I have a Craftsman LT2500 riding mower and it stalled out and won't start back up. It will if I let the engine cool down for a bit. What could be the problem?
April 24, 2017
0

found this helpful
Sounds like you flooded the gas tank.
April 24, 2017
0

found this helpful
How is its oil level? If the engine is over filled and smells like gas the problem is in the carburetor.
April 26, 2017
0

found this helpful
You do not say if your mower has been recently or if it has been in storage for a while so this could make a difference in what your problem may be.
Maybe someone from Sears could help as they do answer questions like this as well as supply free manuals:
http://www.sear ctor-repair.html
My zero turn keeps on bugging out even though I replaced the fuel line, cleaned out the gas tank, and ran a wire hanger through the fuel line. And it is still bugging out. Can someone please help me out?
December 29, 2016
0

found this helpful
Is the ignition set too high so that you periodically flood the engine? If it starts up easily enough after a pause, this might be the cause.
December 30, 2016
0

found this helpful
Try it with the gas cap off. If it runs, you may have a clogged vent.
December 31, 2016
0

found this helpful
bad carburetor?
Read More Answers
I recently purchased a used Yardman as a backup to my new Troybilt and it stalls after about 20 minutes of mowing. I replaced the starter solenoid on advice from a friend after jumping across the pos/neg and it started. After replacing it I mowed again and after about 20 minutes the same thing happened. I jumped it across pos/neg again it started, but this time I parked it and went back later and it started. I guess it doesn't always mean a bad solenoid if you can jump across it and start it!

Anyway I have replaced fuel filter, shortened and rerouted the fuel line, added fresh gas, removed and cleaned the carb, and still the same thing. Could it be the safety switch getting hot or the fuel solenoid? I haven't tried either one yet and haven't checked the spark, but runs fine for 20 minutes so I doubt spark plug. Thanks for any advice!
May 21, 2015
0

found this helpful
Update! Replaced spark plug and air filter is new. Also I tried pulling choke slightly when going under an incline as it started stalling and the engine smoothed out and it kept running. I read on another post that maybe the fuel filter is too small. I replace what I thought looked like a very small solid color filter that was barely bigger than the fuel line with a small clear normal looking filter I wonder could this still be too small. Someone mentioned 75 micron filter is best I don't know what size the one I out on is because I picked up 2 of them at a bargain Chinese tool outlet of sorts. They had bigger ones even so I might try that. Anyway thought I would mention the filter.
June 11, 2016
0

found this helpful
We are having the exact same problem. Did you ever get this resolved last year?
September 20, 2016
0

found this helpful
I am having the same problem with a craftsman mower hVE REPLACED THE IGNITION COIL disabled the antibackfire solinoid on the bottom of the carb i have decided it has to be something elec. that heats up am thinking about doing away with all the safety devices and wireing it like the old mowers one wire from the switch to the coill and two wire to the starter it is so frustrating to mow for 5 min. and it splutters and dies and has to sit for about 15 min. before it will run again
The engine starts and runs fine until I release the clutch and then the engine dies.
By ritasrentalsfrom Charleston, SC
January 3, 2017
0

found this helpful
did you check the Governor
My Poulan 42 inch deck, 16.5 hp, 6 speed riding mower shuts down when I try to engage the blades. It is less than a year old. What could be wrong?
By Gloria74 from Navarre, FL
May 3, 2010
0

found this helpful
You may want to check out the safety switches. For example,on my riding mower if I lift up off the seat while the mower is running it will shut down.
May 3, 2010
0

found this helpful
Our John Deer (DON'T BUY ONE) does this also, we have to let it warm up some even if it is warm out, then it will stay running and the blades will operate ok. good luck! sometimes i have to try to start blades several times before it stops killing the engine and will go.
October 20, 2014
0

found this helpful
My Yardmachine starts, but cuts off.
By Hurlston from West Palm Beach, FL
April 21, 2013
0

found this helpful
When I engage the clutch pedal to place mower in gear it kills the engine. It's been running great for 6 1/2 yrs. Can you help me? I think it may be a safety switch? If I knew where it was at on mower!
By Robert
Related Content