August 1, 2008
1

found this helpful
If you want a professional photographer at your wedding but can't afford one, contact a local university's photography department for a starving student who might do it for less. Also you might persuade that student, or another beginning photographer to take the pictures but give you the negatives, or images on a disk, if digital. You have them developed at a later date when you have more money. You pay the photographer for his time, but not the prints. A well established photographer is NOT going to go for this, but a beginning photographer might be willing.
By Mom from Huntsville, TX
August 28, 2013
0

found this helpful
Don't hire a student that you don't know well enough to know their work. The Photos are too imortant a record of your most special day. Keep the photos to a minimum, but hire the best you can afford. If you are on a budget, and everyone is, keep your number of guests to a minimum and have the best day you can have! Quality is very important.... you only have this day once!
Read More Comments
December 2, 2005
0

found this helpful
Wedding plans take a lot of time, dedication, patience and commitment. Sort of like marriage. In the end it is all worth it. The memories will be permanently embedded in your minds.
Finding your soul mate gives you all the security you will ever need in life. To spend your life with your best friend is the best gift of all.
These lovely pictures were taken by a family member: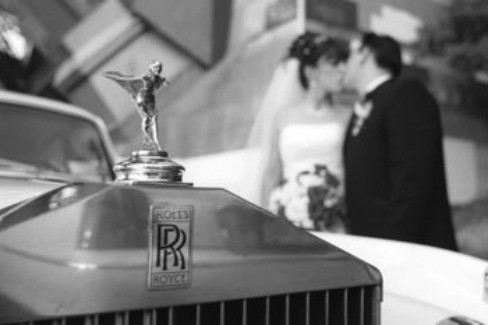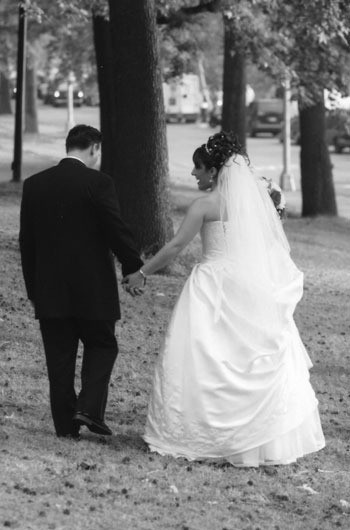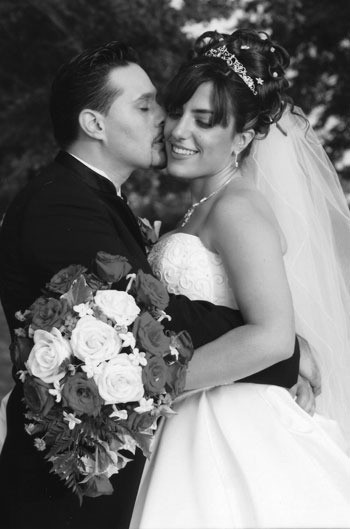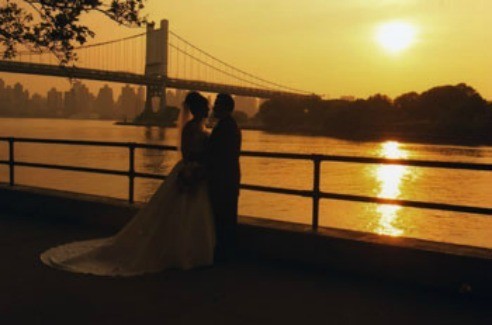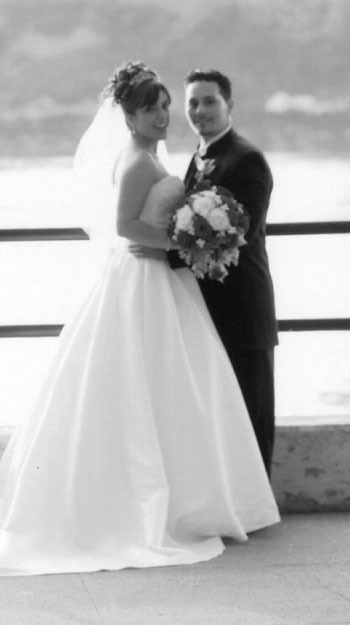 By Mrs. Anna Rodriguez
By guest (Guest Post)
January 5, 2006
0

found this helpful
I would send in the Rolls picture to the car company - looks like you could make a commercial -
kidding aside - beautiful, magnificent, and inspiring -
God Bless and keep you and louis -
Read More Comments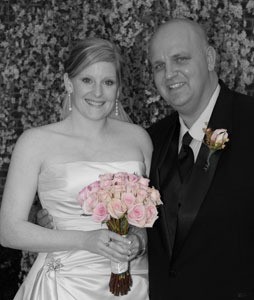 This is one of my favorite pictures of my son's wedding. The photographer said this was very easy to do and could be done with any picture that he took. He used a digital camera to take all the wedding pictures. Just thought I'd share with this year's brides-to-be.
By Patty from Turbotville, PA
March 6, 2009
0

found this helpful
Sure wish I knew how he did that!
Read More Comments
I am looking for ideas for getting wedding photography that doesn't cost an absolute fortune. I don't have any friends who are good photographers and I would really like to have professional posed picture done as well as the usual candids you get when you put the little disposable cameras on the tables.

Anyone in Boston know a good yet inexpensive photographer? Anyone else know how to find one?

Thanks!
Kim from Boston, Ma
By guest (Guest Post)
June 13, 2007
0

found this helpful
Best Answer
Someone gave me this tip -- go to a photo studio and have a posed picture done in your wedding wear. This way, you will have some nice poses to hang on the wall, without a lot of money spent on having the photographer come to the event. For the candid pictures, place disposable cameras around and have your relatives take the pictures.
By guest (Guest Post)
June 13, 2007
0

found this helpful
Best Answer
Is there a place that teaches photography in your area? Maybe one of their better students would enjoy the experience for their portfolio. Good Luck.
June 17, 2007
0

found this helpful
Best Answer
Wedding pictures are too important to leave to someone who has no experience. If you don't have much money, call around and get one of the most inexpensive but experienced, professional wedding photographers.
June 14, 2007
0

found this helpful
If you're absolutely set on having a professional, ask for a junior photographer instead of a senior. The cost is typically discounted significantly and they know nearly as much about photography. Especially if you have some idea of the photos you want to take - they will have less suggestions due to less experience.
If you're going to have multiple photographers, ask for only one senior and the rest interns. The pictures will turn out nearly as good and you will pay less than a quarter then if you have all seniors or juniors.
Also, if you can, ask for the rights to your photos. If you can afford to pay for them upfront you will save money on printing/copying them later.
What else can I add? The best advice I can give you is to have a clear idea of exactly what you want, and let them know in advance about them and that you expect the photos to be set up well. Otherwise, the person may not look at the list of photos until the day of.
Photography is always going to be a very expensive part of your wedding. You may have to cut back in another area if you don't have a friend or relative who would do it for you.
June 14, 2007
0

found this helpful
I would check with a local high school (yearbook staff) to see if they have someone who would be good for this. If it is in a small town and there is a small local newspaper, check to see if any of the staff photographers would be interested.
My daughter is getting married in August, and they bartered with a friend of the grooms to do the engagement pics and the wedding photography.
By guest (Guest Post)
September 13, 2008
0

found this helpful
Where I live, the photographers are super expensive too. 99% start in the $2000 range =( not including tax. I found one I liked & told him my limitations, he said that what several brides did was pay him just by the hour ($200/hr him & his wife taking photos) then bought the photo CD of every picture ($375, all very large JPEGs). He gives complete freedom to the owner of the CD to do whatever they want with the images on the CD.
My aunt who has lots of photo experience but can't come to the wedding is going to help me design a professional album afterwards at cost. (Which I verified with the chosen photographer is completely okay.) My art school sister is going to take "engagement" photos of my fiancee & I'll buy a great frame super cheap at the thrift store to put it in. Plus most photographers offer free web hosting so you can still send friends/relatives to the website & they can see all your pictures & order their few favorite shots directly. A win/win situation.
Don't be lured by fancy packages offering framed bridal portraits/engagement photos if you can do them yourself. If you only want the 'formals' & ceremony, that can usually be done in 1-2 hours. In summary, many 'packages' are highly modifiable just ask them to take out the extras.
Read More Answers