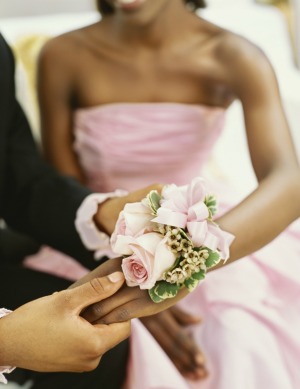 It has become the norm to use creative ways to invite someone to school dances, including prom. A cute or unique invitation warrants a creative response. This is a guide about saying yes to a prom invitation.
Solutions
Share a solution for this guide today!
Questions
Here are questions related to Saying Yes to a Prom Invitation.
Do you have any clever ideas on how to answer a guy that has asked you to the jr. prom?
---
Most Recent Answer

By Airr04/19/2013
For girl's choice dances, I have been answered in a few cute ways...
One boy simply made me 3 cupcakes that said Y-E-S and had them delivered to me at school! So simple and "sweet" (;

An idea I loved from another guy was to get tons of tootsie rolls. Unroll one or two and write your answer on the inside of the wrapper. Re-wrap the tootsie roll(s) and mix them back with the rest! I had to eat so many tootsie rolls to find my answer! (:
Now I just need a cute way to answer my man to prom! (:
So yesterday the guy that I have a thing with asked me to my sophomore prom! I am so so excited, but I need a cute way to say yes. He asked me by making sure I was golfing right behind him and his friend at high school golf practice and he left me cute notes in the holes at the golf course! Finally, I got all the notes and put them together. "After a couple great drives, after hitting the green with your irons, and after sinking that putt, will you make it to prom with me?" Cutest thing ever. I want my way of answering to be cute too! Any good ideas?
By Airr
---
Best Answer

By Casey Eckert04/21/2013
Make a little "booklet" with these words on the front cover: "15 (or whatever number you want) Reasons to Go to the Prom With You"
Inside, write an "answer" on each page:
I want to
I want to
I want to
etc.
OR,
write a different answer on each page:
I want to
I'm excited
Can't wait
Lookin' forward to it so much
You're so sweet to ask me
etc.
Leave the booklet where he'll be sure to find it.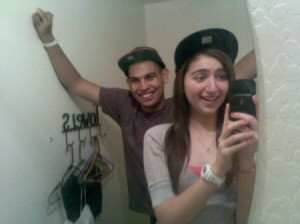 So my boyfriend asked me to prom the other day and I want to say yes in a cute way, even though he knows I'im going to say yes. I was thinking about playing a joke on him and somehow saying no first and then saying yes, but idk.
He asked me by putting little notes all over the walls leading up to my bedroom and then in my bedroom, he decorated the place with my favorite colors. There were also flowers and a little note that said "I will love you till the last rose dies". And that works because one of the roses was fake. There was also a huge poster saying "Prom?".
I just wanna be a cute girlfriend and make it interesting. He's a funny guy and he can handle a good joke. If you have any ideas please Help me and let me know! Thanks:)
By Katie B.
---
Most Recent Answer

By Casey Eckert04/29/2012
How about printing off hundreds of "yes"es, then punching them out in heart and lip shapes; you can make a trail with them that he frequents - bet he'll know they're from you!
I was asked to prom and I don't know how to answer him back. He asked me by placing a stuffed dog that he made look like a bunny with a carrot and a little saying on my porch one night. Then he gave me a carrot at each class period with letters carved into them to spell his name (the next day).
Well I had one idea to get a carrot cake with an icing carrot on the top with a saying "cut the carrot, of course I would go to prom with you", any other ideas?
By BAM!
---
Most Recent Answer

By BAM!02/28/2010
Thanks for all your help guys I ended up doing what I said. I got my dress its amazing. Prom is this Saturday :) I'll be sure to post a pic. Thanks a ton.