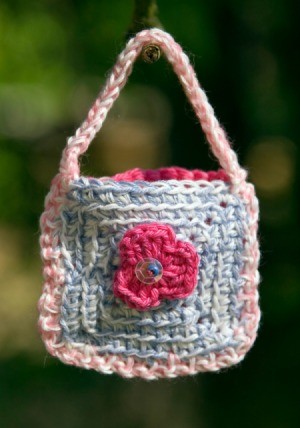 Deciding to sell your handmade crochet items is only the first step towards successfully marketing your handicrafts. This is a guide about selling handmade crochet items.
Ad
---
Questions
Here are questions related to Selling Handmade Crochet Items.
I saw somebody posted a question as to where they could sell their handmade crocheted items, but never saw an answer. So I'm asking again. I missed all the holiday craft fairs, but would like to know what venues are available to sell my handmade items. I did check out esty, but I have too many different items to post.
By Linda from Chicago IL area
Ad
---
---
Most Recent Answer

By Phyllis Albertson G.03/19/2013
I've done the craft sale thing. They want you to charge rumage sale prices for things that can take up to 30 hours to make. That would be less than one cent an hour for all the hard work. I think they're only thinking about how much the materials cost, not the time it takes to make something. Plus they would come look over my things and go make them and at the next sale, you'd find your inventions/items made by them for less than you charge. Beat you out with your own things.

Does anyone make money selling crochet rugs? Is it worth all the work? I know people who sell other handmade items and they never get paid for the actual time they spend making things. I saw a thread that said to charge by the inch or the square foot. Is that how you price yours? Or do you calculate the cost of materials and the time it takes to make them?
By Lisa from OH
Ad
---
---
Most Recent Answer

07/31/2011
My mom charges the cost of yarn and the time it takes by 2.5. so 4 hours would be 10 dollars plus the cost of yarn. It also depends on the person too. so it would be less like time by 2. She enjoys crocheting so she doesn't charge high arm an leg prices.
I would like to know who has successfully sold their crocheted items online and what site they used. I know there are many sites to sell on. I am trying to find out where the buyers go. Who has had great sales and what site do they use?
By Marie from Chicago, IL
---
Most Recent Answer

By froglee08/05/2013
Try Made it Myself.com or IOffer.com

I make crochet owls from home and would like a catchy name for them. Any ideas?
By Carol
---
Most Recent Answer

By jean leiner [14]02/25/2015
Hootlets
Wise Guy Owls

I love to crochet and would love to sell some of what I have done. As I am in Malaysia, what would be the best option for me to sell online and how about postal charges? Thank you!
By Hema
I need to know if there are any consignment shops in New Bern, NC. I want to consign crocheted baby blankets and adult blankets.
By Cheryl
Solutions: Selling Handmade Crochet Items
Do you have knowledge about this guide topic? Feel free to share a solution!