What prices should I sell my 1980s vinyl records for, at a garage sale?
By catpaul from Freeport, NY
June 6, 2009
0

found this helpful
List your collectibles in your add for the sale, i.e. vinyl records, Avon bottles etc. Then the collectors will know you have them. When I go to garage sales I don't go to those sales which don't have my kind of stuff listed in the add.
June 10, 2009
0

found this helpful
Agree with a few others on here that most of them likely are not going to be worth much more than a dollar or two each; the DH and I have been selling on eBay for five years, and will sell the occasional vinyl album, but here's our suggestion:
It's going to sound time-consuming and very tedious, but you may be better off doing both the garage sale and eBay selling thing.
Go to eBay and search your albums--the "completed" listings. That'll give you some idea as to what the market actually is for them, that is, what people will actually offer for them. Do them one-by-one. There are so many surprises that can pop up for you; an album you think is worthless can sell for a nice price ( and the other way around, ones you think should be priceless are worth next to nothing).
After your search, the ones you see selling for a couple of bucks--or under-- and the ones you have that may have tears or soil on the covers or more than minimal scratching of any kind--save them to put out on your yard sale.
If you think you'll get a dollar for it, it's not worth posting on eBay; after the selling fees, you're making next to nothing.
As for taking them to someone dealing specifically in vinyl--don't know if I'd go that route. Resellers are like antique dealers: you'll get about 25% back on what they'll actually mark it up and sell it for.
Good luck!
September 24, 2009
1

found this helpful
People are grossly misinformed about the true value of records. As well people are ill informed about how to determine the value of a record based upon many intricacies. Lastly, the vast majority of people stumbling on to a record collection are completely unaware of where to go to determine the most accurate values for their records. I find records all the time that eBay doesn't even list and I sell them for in upwards of $3,000. Mind you I paid a dollar for the record at a yard sale. The true secrets of the record collecting industry will never be revealed to you by a record dealer who comes to your yard sale or calls on your craigslist ad.
There is, however, a way that is leveling the playing field for many people who have records to sell. Meanwhile all the many uninformed and unsuspecting record owners continue to lose bundles of cash every day of the year getting preyed upon by record dealers and collectors who are in the know. Innocent people, elderly people with little or no money in their pockets, are being ripped off for thousands and even tens of thousands of dollars everyday all across the globe and it's their own fault. Knowledge is power.
In the case of records, knowledge is money, lots of money. If you really want to be in the know about the true value potential of your vinyl records then please do yourself a big favor and visit http://www.RecordsToRiches.com. You will be empowered to reap the financial rewards that rightfully belong to you. Just for the record, it's all there.
June 28, 2016
0

found this helpful
How much would a classic Beatles vinyl record course in a good condition
I have old 78 records. How do I find out if they are worth any money?
By May
August 23, 2011
1

found this helpful
I live in the country, and don't have access to 'experts' that can value things, and probably couldn't afford one anyways. I always look on ebay, to see if an item is for sale there, to get a starting value on anything. If I don't find it there, then I search for it online. That usually helps. You can usually find someone, or some site that is selling something similar.
August 25, 2011
0

found this helpful
Search "old vinyl records prices" and you'll find websites that appraise records. Moneymusic.com is just one. Most have some free info. Also, you might check with your public library to see if they can get you a copy of a good price guide on loan.
August 25, 2011
0

found this helpful
I didn't sell the vinyls instead I painted on them and made them into beautiful clocks. You can purchase the clock works at craft stores and they are very easy to assemble. If you don't paint you can cut out photos of the family, black and white are great and make a really interesting artsy project. Have fun!
I have 448 1980's vinyl records and I'm wondering how much I could get for the lot.
By Michael C.
December 5, 2013
0

found this helpful
You will have to check these out for yourself as one or two may be worth something but most are hard to sell even at yard sales for .50.
Check out Google as there are some sites that may tell you something and eBay has lots of info. As a lot? You may find a record store that sells older records and may give you a few bucks for the lot.
You may be lucky and find a few that are "gold". Good luck.
Does anyone know the value of old 78 RPM records as well as 33 records? Someone said there is no value. Surely there is some value. Does anyone have experience in this area? I have a fairly large number. Thanks for sharing.
By oredwine1933 from Fort Worth, TX
September 23, 2009
0

found this helpful
There isn't a lot of value, but most cities of some size have a store or two which buys old records. You could find one near you and give a call for an estimate.
Also google old records, buy and sell. Definitely check on ebay and see if anything is going on. I worked in an antique shop for 8+ years and we sold our records for average of 3 dollars per. Occasionally for one dollar, sometimes 5 dollars.
Unless it's a special record, that's probably near average. But after getting some info, try craigslist.
September 23, 2009
0

found this helpful
There is a resurgence in vinyl. Even my 17 year old is getting into them. While many albums aren't worth much, especially if they aren't in great condition, many are worth quite a bit. And at an oldies record store in my area, I saw some going for hundreds of dollars. Search the internet, look for specific titles, you may be surprised what you have value wise. Personally, I buy them by the box at rummage sales for the nostalgic value, but I am always hoping to find the big one with cash value.
September 25, 2009
0

found this helpful
In the 2009 Fort Worth A T & T yellow pages under Records, Tapes, CD's Used & Vintage there are two places that might help you. Also Half Price book buys old records, but they don't pay much. In your browser look for old records for sale some of the sites may have what you are looking for.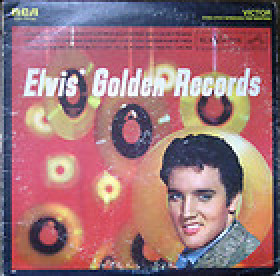 I have a 1958 golden Elvis record I'm selling to an Elvis collector for $800 to 1,000. Is this the right price?
By Windett from Franklin, WV
September 19, 2011
0

found this helpful
This person must want it really bad, because I have never seen any record albums like that, that went for more than just a few dollars. Go to ebay and see if you can find anything like that and what they are selling for.
September 21, 2011
0

found this helpful
Any item such as this is only worth what someone is willing to pay for it. You might find someone who will pay more or you might never find anyone who will pay this much. I think you would go a long way before finding as good a price as this.
I have several photo LPs of Ozzie, Ted Nugget, Led Zeppelin, David Bowie, The Cars, The Who, Rush, etc. I would like to find out what they are worth. Here are photos of a few of them.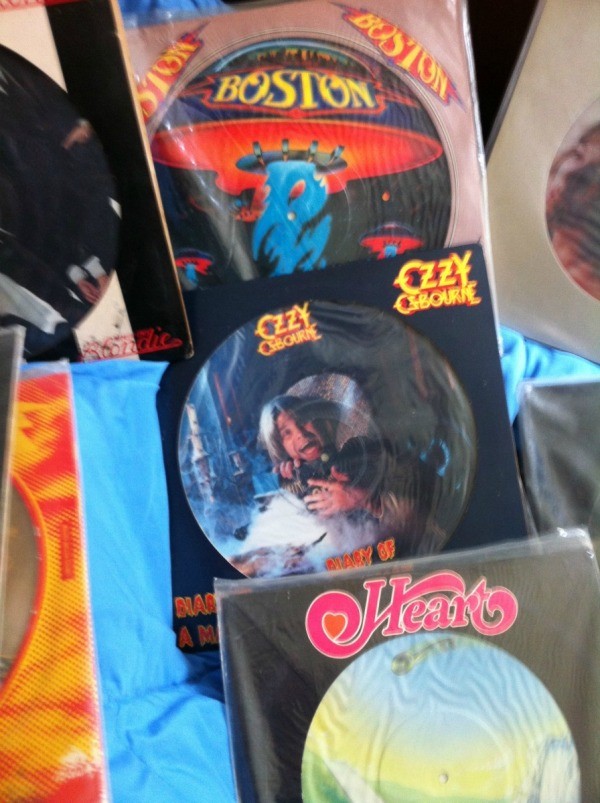 Read More...