If you have a collection of old vinyl records, you may have some really valuable recordings. This is a guide about selling vinyl records.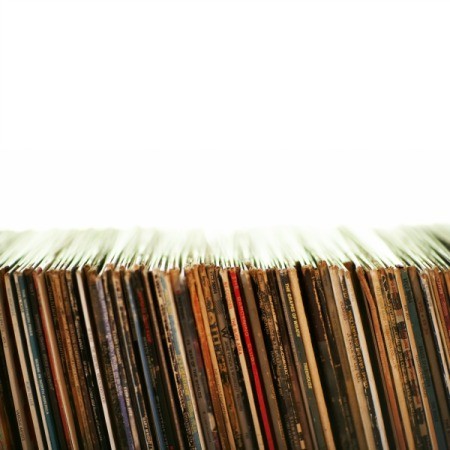 Many others have said it, do your research. There are many websites that will give you a range of prices for what your record(s) might be selling for.
Some of your old records (if they are in good shape) could be worth quite a chunk of change. Sadly, it can be a little time consuming, but it's fun and worth it if you have a little time. Often, if it's a rare record in great shape, you will get the best return by putting it up for auction on eBay but this is also time consuming. If you just want to get rid of them quick and want a little money, give your local record store a call and see if they want to buy them.
If you do decide to auction, pay attention to the record grading, carefully clean the records well and take good photos of the record and the sleeve. If you have something special; like a promotional copy, colored vinyl or a first pressing, make sure to mention this in the description. If you have additional information about the artists or the release, include that as well.
Good luck!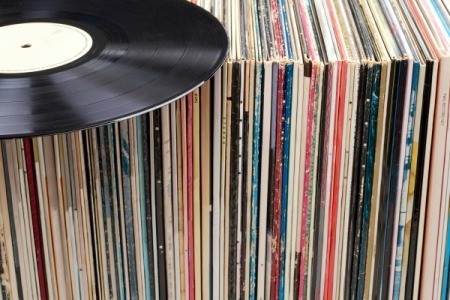 What prices should I sell my 1980s vinyl records for, at a garage sale?
By catpaul from Freeport, NY
---
Most Recent Answer
By Steven Guerrero 1 Flag
September 24, 2009
People are grossly misinformed about the true value of records. As well people are ill informed about how to determine the value of a record based upon many intricacies. Lastly, the vast majority of people stumbling on to a record collection are completely unaware of where to go to determine the most accurate values for their records. I find records all the time that eBay doesn't even list and I sell them for in upwards of $3,000. Mind you I paid a dollar for the record at a yard sale. The true secrets of the record collecting industry will never be revealed to you by a record dealer who comes to your yard sale or calls on your craigslist ad.
There is, however, a way that is leveling the playing field for many people who have records to sell. Meanwhile all the many uninformed and unsuspecting record owners continue to lose bundles of cash every day of the year getting preyed upon by record dealers and collectors who are in the know. Innocent people, elderly people with little or no money in their pockets, are being ripped off for thousands and even tens of thousands of dollars everyday all across the globe and it's their own fault. Knowledge is power.
In the case of records, knowledge is money, lots of money. If you really want to be in the know about the true value potential of your vinyl records then please do yourself a big favor and visit http://www.RecordsToRiches.com. You will be empowered to reap the financial rewards that rightfully belong to you. Just for the record, it's all there.
---
I have old 78 records. How do I find out if they are worth any money?
By May
---
Most Recent Answer
By Elaine D. 10 23 Flag
August 25, 2011
I didn't sell the vinyls instead I painted on them and made them into beautiful clocks. You can purchase the clock works at craft stores and they are very easy to assemble. If you don't paint you can cut out photos of the family, black and white are great and make a really interesting artsy project. Have fun!
---
Does anyone know the value of old 78 RPM records as well as 33 records? Someone said there is no value. Surely there is some value. Does anyone have experience in this area? I have a fairly large number. Thanks for sharing.
By oredwine1933 from Fort Worth, TX
---
Most Recent Answer
September 25, 2009
In the 2009 Fort Worth A T & T yellow pages under Records, Tapes, CD's Used & Vintage there are two places that might help you. Also Half Price book buys old records, but they don't pay much. In your browser look for old records for sale some of the sites may have what you are looking for.
---
By Windett 1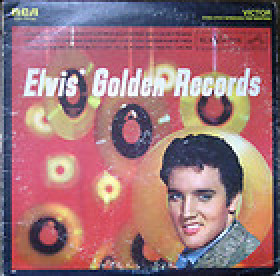 I have a 1958 golden Elvis record I'm selling to an Elvis collector for $800 to 1,000. Is this the right price?
By Windett from Franklin, WV
---
Most Recent Answer
September 21, 2011
Any item such as this is only worth what someone is willing to pay for it. You might find someone who will pay more or you might never find anyone who will pay this much. I think you would go a long way before finding as good a price as this.
---
I have 448 1980's vinyl records and I'm wondering how much I could get for the lot.
By Michael C.
---
Most Recent Answer
December 5, 2013
You will have to check these out for yourself as one or two may be worth something but most are hard to sell even at yard sales for .50.
Check out Google as there are some sites that may tell you something and eBay has lots of info. As a lot? You may find a record store that sells older records and may give you a few bucks for the lot.
You may be lucky and find a few that are "gold". Good luck.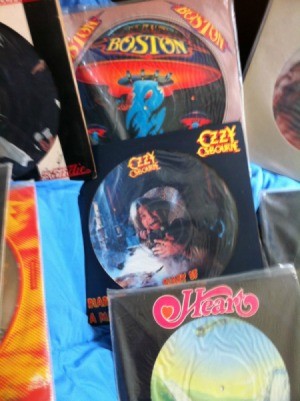 I have several photo LPs of Ozzie, Ted Nugget, Led Zeppelin, David Bowie, The Cars, The Who, Rush, etc. I would like to find out what they are worth. Here are photos of a few of them.
By Sandra
---
Most Recent Answer
August 5, 2013
Hi - these are neat but you may have to do your own research. Check eBay and Google. Research is fun - you have all the info available to find an answer to your question.
Good luck - you may hit the jack-pot with one of these!
I have about 200 old 78 RPM records of all kinds from the 60s, 70s, and 80s. How much could I possibly get for all of them at one time?
By Randolph
---
Most Recent Answer
January 9, 2012
I would snope around on my local craiglist.org and ebay and see what the various titles are going for. Some sell better individually, and others as a lot.
For example, right now my husband and I are redecorating our basement and are looking for songs of the 60's, 70's and 80's, specifically ones we liked and such as Elvis, Doris Day, Bing Crosby....We wouldn't buy a large lot unless some of these artist were included.