Simple Pole Bean Trellis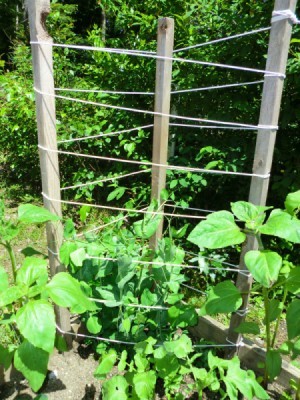 Our kids planted pole beans this year and we needed a simple trellis for the beans to grow on. My husband found some pieces of 2x2 wood, leftover from another project, and cut 3 pieces to the same length. He sunk them into the soil in a triangle formation around where the plants were growing. Then he wrapped thin rope around the wood for the vines to climb on. It has worked really well.
By Laurel...
Feedback
Read feedback for this post below. Click here to post feedback.

By
09/02/2012
This is much more attractive than any of my husband's bean trellis solutions. I'll suggest he do it this way next year for sure.
Post Feedback
Add your voice to the conversation.
Related Guides
Related Posts