Skull caps or do rags are easy to make for yourself, a spouse, or friend that works outside. Similarly, you can make a more decorative crochet one. This is a guide about skull cap patterns.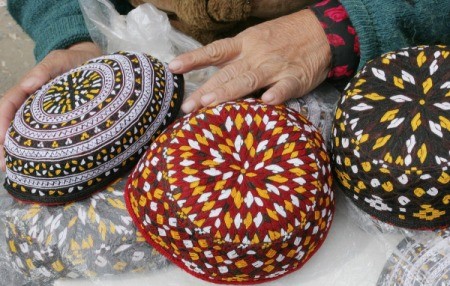 My hubby will be having Deep Brain Stimulation surgery next month. After the surgery, he will have to wear bandannas or skull caps on his head to help keep the surgery spots clean.
I would like some men's skull cap crochet patterns I can make for him. I've checked some of the sites with crocheted caps, but most of them have caps for women. The kind I'm looking for are the ones like you sometimes find on websites for military skull caps. Thank you so much.
By DiJones from Wilsonville, OR
---
Most Recent Answer
September 16, 2009
Thank you to every one for responding. I was able to make a crocheted cap a bit too large, then lined it with a light weight cotton fabric and put some elastic thread on the edges. It stretches, it covers the wounds and it is very washable. Finding the right fit was a bit tricky, but it's warmer than just crochet and I can make several colors for him. Again, thank you.
---
My sister has a ton of fabric. She is looking for a simple pattern to make doo-rags for cancer patients. Does anyone have one to share? Thank you.
By oreonut2000 from Berwick, ME
---
Most Recent Answer
By Eleanor Cook 1 1 Flag
June 25, 2009
McCalls 3193 is a child's pattern for shorts, shirts and what they call a "headwrap". You might be able to use that--just cut bigger than the pattern. The easiest method I found was to buy a doo rag and cut it apart and use that as my pattern
---
By SC Heckler 3
How do you make a do rag from a purchased bandana?
By Sue H from Perkasie, PA
---
Most Recent Answer
By kumarihpx 2 8 Flag
June 25, 2013
Starting with a patterned hankerchief, fold it in half to make a triangle, wrap the longest part of that triangle around your forehead, using the two tip ends to tie a knot behind your head. Tuck the third tip end and the excess cloth under the tight knot you tied. I like to pull the whole thing down to my neck and then pull it back up to my ears so that it catches all my hair, then I'll tuck in that excess to make it all look neat.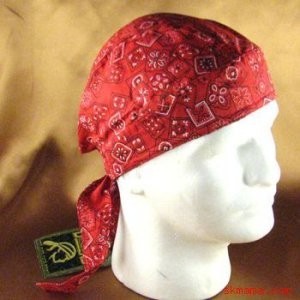 I'm looking for a free pattern for skull caps to sew. Does anyone have a pattern they could share? Thank you very much.
By Lynn
---
Most Recent Answer