Storing Cupcake Liners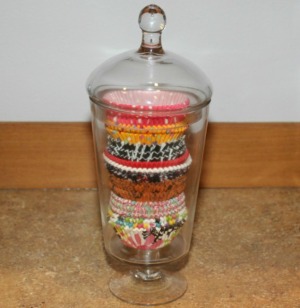 If you like to bake cupcakes buy fancy liners for different occasions, you may be at a loss for a convenient way to store the extras until needed. This is a guide about
storing cupcake liners.
Tips
Share a TipCheck out these tips or, if you have something to add to this guide, click to share your own tip!
I love to use colorful and fun cupcake liners. I recently found a good deal on the liners and went a little crazy. They were all so cute and I wanted to have them visible in the kitchen. I had an empty apothecary jar that they fit in perfectly. The jar keeps them clean until I use them and works as a decoration at the same time.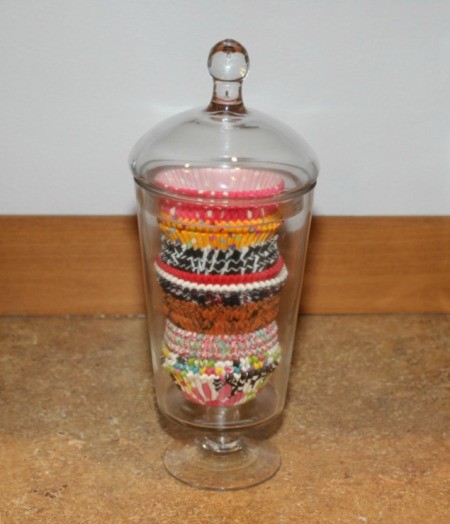 Directions:
January 28, 2013
0

found this helpful
What about using a clean Pringles can for storing cupcake liners?
Read More Comments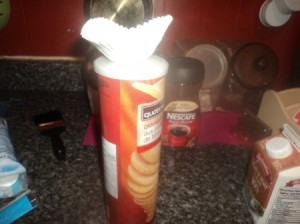 I have cupcake wrappers that end up all over the place once I have opened the package. Now I keep them in a Pringles can, they fit perfectly. No more wrappers all over. You can also decorate your can if you like with some nice paper that matches your kitchen.
By coville123 from Brockville, Ontario
September 20, 2012
0

found this helpful
I use old and forgotten Tupperware. The cheese keeper is the favorite for cupcake papers. Find these for $1 or less at goodwill or garage sales. Also use for my different kinds of baking chips.
Related Content