Sugar Glider Photos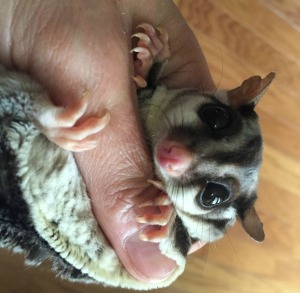 These cute unusual little pets are arboreal gliding possums native to Australia, New Guinea, Tasmania, and Indonesia. They eat nectar, tree sap, insects, and seeds. This page contains sugar glider photos.
Photos
Share on ThriftyFunCheck out these photos. Click at right to share your own photo in this guide.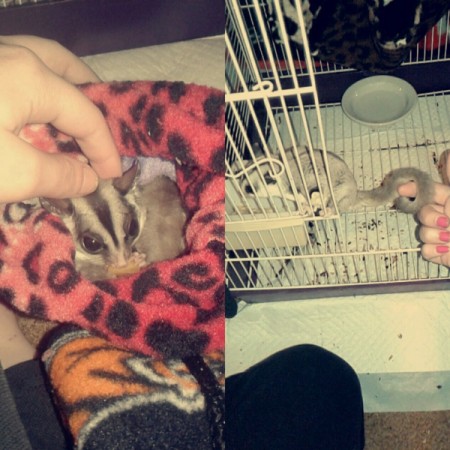 Your Pet's Age
The female is 2 years old and the male is 10 months old.
Your Pet's Breed
They are sugar gliders, one is a white face and the other is a regular black and gray.
How and when did you get your pet?
I got them in December because they were adorable.
What does your pet like to do for fun?
They like to eat cantaloupe and honey and play on their wheel.
Do you have anything else to share about your pet?
My female is currently carrying a baby in her pouch!
We're not sure how old Pheobe is, but we think she's about 3 years old. She's a Sugar Glider. We bought Pheobe and her sister Ursula from a friend of mine who just didn't have the time to care for them properly.

She likes to make as much noise as she can while we're trying to sleep as Sugar Gliders are nocturnal marsupials. Pheobe and Ursula were never really handled so it's taking us a little while to earn their trust. Pheobe is coming around pretty good, but Ursula is taking a little more effort. They'll get there.

By Geri from St. Augustine, FL
Related Content