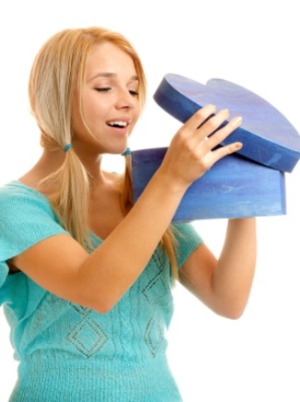 Planning a surprise party can be almost as much fun as the party itself. This is a guide about surprise 16th birthday party ideas.
Ad
---
Questions
Here are questions related to Surprise 16th Birthday Party Ideas.
I want to throw my boyfriend a surprise 16th birthday party. I'm pretty sure I going to throw it at a local park. It's in September though, so my options are limited and I have a budget of $300 or less preferably. I don't have any idea what kind of entertainment to have. I don't want it to be lame or childish. Please help.
By Megan from IN
AnswerWas this interesting? Yes No
Ad
---
---
Most Recent Answer
By mike 1 04/18/20100 people found this helpful
Our daughter's BD is in December which usually means parties indoors. For her 16th she selected the movie Grease as the theme. All the girls dressed the part and most of the boys (prediction: boys with higher GPAs more likely to dress the part).

A "drive in" was constructed in a room. Two cars that allowed for 5 kids to sit in were built using cardboard found behind furniture stores and a frame at the base to hold it together. The wood (1x6) was cheap. Including paint we (meaning me) spent $30. All the kids had to bring a blanket (encourage pillows)to sit or lie on.

My wife borrowed a digital projector from work. I plugged in the DVD player using the projector's dinky speakers (kids didn't care). Mostly it was a sing-along. White bed sheet acted as the movie screen.

Heads-up: keep an eye on the boys. When they doze off it's time to cut the cake. Forget the rest of the movie.

Fun activity (including the boys)... making beaded bracelets... no kidding. Root beer floats were a hit. Popcorn. Munchies. I do not recommend spending money on dinner if you start the party after 6:30.

Total cost: less than $50. Memories: priceless!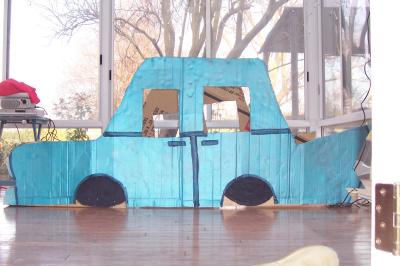 My daughter is turning 16 on January 26 next year, so I am planning a surprise birthday party for her. I don't know where to start. I have to look for a venue and food because she doesn't have friends. It is going to family. I think about 20 people. I need Ideas as to what food and drinks I should buy and the type of decorations when I get the venue.
By mpai
I need some ideas for a sweet 16 party for my son. It will be at home.
By Christie
Solutions: Surprise 16th Birthday Party Ideas
Do you have knowledge about this guide topic? Feel free to share a solution!
Archives
Thrifty Fun has been around so long that many of our pages have been reset several times. Archives are older versions of the page and the comments that were provided then.
I am having a surprise 16th birthday party for my son on Oct 29, besides a Halloween party, does any one have any other suggestions?
Betsy
---
RE: Surprise 16th Birthday Party
Since he is a boy and the big 1-6 that means cars! So a car theme would be good. Go to a party supply store or dollar store to see if there are any racing type flags, like the checkered flag etc. Cut out cars he may like from car magazines etc. See if someone can make a cake with a car theme. Hope things go well and wish him a happy 16th from us! (09/22/2005)
By Carol Ann from Iowa
RE: Surprise 16th Birthday Party
I have two thoughts. One, if he's into any particular band/sport team etc., the best way to go about it is to set up the whole area in those colors/themes. For example, my brother's 16th was all about Metallica. My mom had black crepe paper streamers with silver plastic beads and red ribbons everywhere and she rented a strobe light. She cleared the basement (you could rent a place cheap sometimes, or do it in the yard) and had music, a guitar shaped cake and a huge cork board on the wall with markers, different colored paper, etc. for people to put up their "autographs". She also had a ton of posters from the bargain bins at Wal-mart of Metallica. If it were a sports team, think like a pep rally theme.
My second thought comes from my aunt. Her son was a 'cool kid' on campus. So, she played a really good trick on him. She set up this big ol' party with cheapy dollar store balloons, 'sweet 16' plates, the works, all the way mortifying. She hung posters that said "our little boy!" with blown up naked baby pics, everything. She waited for everyone to arrive, did the whole jump out and say surprise thing, then waited for the moment when he was about to burst into tears, then brought out his present. Then she gave him and his 6 friends movie tickets and directions to the restaurant they were going to eat. They sent him and the guests with one of the guest's parents to have their fun night out and enjoyed the 'time warp' sweet 16 party with all of their adult friends! A party for both generations.
Also, 16 year olds have the most difficult time of keeping their mouths shut. If you don't want your son to find out, better to have the guests' parents tell their kids that they'll be busy that night and not say why until after school that day, then keep them away from the phones. Parents can tell their kids they're heading to grandma's or whatever, but there's nothing worse than going through the effort of planning a surprise party only to have it ruined by a guest who told him the week before. (09/22/2005)
RE: Surprise 16th Birthday Party
Here are some themes:
Glow in the dark (use glow in the dark balloons, hanging glow sticks, glow everything)
Camp party (find a cheap camp ground close by and pitch a tent, make a bonfire, go all out and have fun)
Rock Climbing (pay for him and all his friends to go rock climbing at rock climbing wall)
Amateur film bash (If you have a video camera let everyone make videos watch them and take on the persona of a famous actor)
(09/27/2005)
By gloria
My son is turning 16 in a couple of months. I would like to have a surprise birthday party for him. But like everyone else we are on a tight budget. One of my biggest problems is where to have it. My home is way too small for all the family and friends and everywhere I can think of costs a lot to rent. His birthday is in April, sometimes it is not warm enough for an outside party. Anyone have any ideas?
Angel from Catlettsburg, KY
---
RE: Surprise 16th Birthday Party
How about doing a "gamer" sleep over? Have a few of his close friends come spend the night and rent some video games. You can have a cake, blow out the candles, and then when the parents leave (if you have any coming) you can let the boys stay up all night playing the video games. If you go with that you'll have to pick games that parents will let their kids play. Or if you're worried about space, meet everyone at your son's favorite restaurant and have the cake party there. Then all his friends who are going to spend the night can meet you all back at your house. (02/15/2009)
By amberina
RE: Surprise 16th Birthday Party
Does your church have a hall? Will the school allow you to use the gym? Maybe the local pizza parlor will let you have the back room if you buy a certain amount of food from them--sometimes that may be a few pizzas and drinks, no matter who shows up. My son had a friend who hosted everyone in their remodeled basement for whatever reason. Our park has an enclosed pavilion that is rented out cheaply. I wouldn't worry too much about decorations, at 16 they care about friends, movies, games, sports, and music. Accompany that with food, and they'll have a good time. (02/17/2009)
By susanmajp
I need really good ideas for a surprise party for a boy turning 16. He is also my boyfriend. The party would be sometime in late summer.
By Ashlayyxoxo93 from Coventry, RI
---
RE: Surprise 16th Birthday Party
You could have a backyard BBQ or a pizza party or a pool party. You could have a scavenger hunt. (05/09/2009)
By Anonymous