I would just like to encourage people to go to Facebook and sign up. I have found over 150 relatives that I have wondered about for years. I have wondered how they are, where they live, how they and their children are, etc. I have an unusual last name and no one is kin to any of the Heavens, to be able to ask about any of them. A man I didn't even know from California friended me one day, and from there, I have found tons of relatives from all over the world; and you might think that just because we have the same name that we are not necessarily related, but come to find out, we are related to a lot more people than we thought that we were, even from England, which is where the Heavens are originally from. I encourage your readers to give Facebook a try, and I will forever be grateful to Jack Heaven for getting most of this started.
By one.of.a.kind from AL
August 4, 2010
0

found this helpful
My mother passed away 18 years ago. This year would have been her 40 year High School reunion. One of her old schoolmates that is on the reunion planning committee found me through Facebook via my uncommon maiden name. She is now mailing me a bunch of pictures I've never seen of my mother from their 20th reunion and high school. How cool is that?
I use facebook to keep my family updated on my children. It's far easier to post pictures and updates about the kids for my friends and family to see, than it was to print duplicates and mail them out like I did back when my first was little. Cheaper too.
Read More Comments
July 7, 2011
0

found this helpful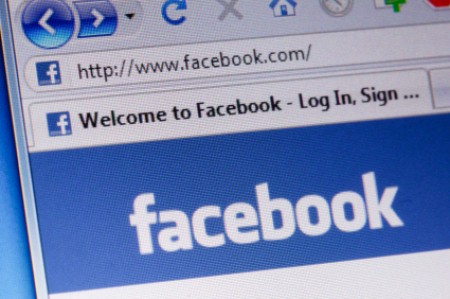 This is a guide about protecting your privacy on Facebook. Many of us use Facebook to keep in touch with our friends and family. We provide a lot of information that, if in the wrong hands, could be misused.
Read More...
I really need to reset my password on Facebook. I rarely visit this site, but I need to read a message sent to me. Please help.
By Frank
November 16, 2014
0

found this helpful
Try logging in without one. It will then ask you if you forgot it and will send you an email offering to reset it for you. Once it is reset, you can open it and see your message. Or...if the message isn't too personal, ask a friend to open your time line from there's and either read it or ask them to read it for you. I hope this helps.
November 16, 2014
0

found this helpful
Go to the Facebook log in page ..under "password" it asks Forget your Password?
November 19, 2014
0

found this helpful
Go to your facebook. There's a blue bar on the top with your name, Home, Find Friends, a few other icons, a lock, and a down arrow. Click the down arrow and click on "settings." Under General Account Settings you'll see "Password." Click on "Password" and you can change it.
Is there a cheat sheet for pasting from Facebook? I quite often get things from friends to paste and share with others without the share button and am not computer savvy. Still have loads to learn.
By Carolyn C.
January 12, 2013
0

found this helpful
Just highlight the text you want to share by going over it while clicking the left mouse button. Once highlighted click the right mouse button then choose copy. Go to your status and right click then choose paste.