Banana peels have many uses around the house, in addition to their usefulness in the garden, from cleaning to home remedies. This is a guide about uses for banana peels.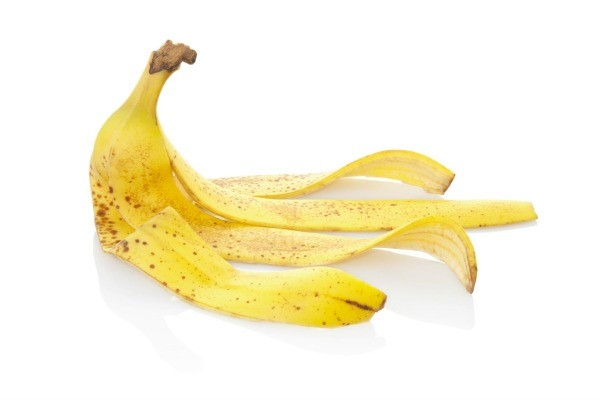 Filter

: All Articles
Sort

: Relevance
My son had a wart and a friend told me to put a banana peel over it and cover with bandage. I did and it was gone in a week. A friend also uses them to whiten her teeth. She rubs the inside of peel all over her teeth leaves on for ten minutes and then brushes them.
By Coville123 from Brockville, Ontario
With mornings being extremely crazy, I certainly do not have time to buff or polish shoes. This is particularly true, especially since we spend a big part of each morning looking for them, saving time is a must!
What are some uses for banana peels?
By mmcostello from CA
Answer
Was this helpful?
Helpful?
Yes
Wow, this is so interesting! I love the info we can get here. I'm so glad for this site.
Reply
Was this helpful?
Helpful?
Yes
Read More Answers...
Stop buying leather/shoe polish. To clean, buff or moisturize leather/pleather/vinyl or any shiny outerwear use a banana peel. Simply rub the inside of a banana peel over the item to be cleaned and buff with a soft cloth.

I have done this to my husband's motorcycle gear and it takes off dust, dead bugs, and buffs out small scuffs and scratches. I have also used it on kids shoes, purses, suitcases etc. It does work and no messy polish it deal with. I have heard that it works with potato peels too but have not tried that yet.

By Princesshammerhead from Saskatchewan, Canada
To get rid of a headache, place half of a banana peel across your forehead/temples and the other half, press against the back of your neck. Lay back and relax and watch your headache disappear!

By Sheri S. from Macomb, MI
Fire ants! How I hate the buggers! I found if you immediately rub the inside of a banana peel on the bites, they won't form the little pustules or even itch! This has worked every time, even on my grandbaby!

By Linda from Saratoga, AR
How do I make a sheet of paper using banana peel?
By gherrae
Answer
Was this helpful?
Helpful?
Yes
Banana paper is made from the stalks and leaves of the banana plant. If you want to make it from banana peels, you would probably have to dry out the peels first. Here are instructions for making banana paper using stalks and leaves.
http://www.ehow.com/how_6464815_make-banana-paper.html
Reply
Was this helpful?
Helpful?
Yes
How do I make a shoe shine from banana peel?
By Kevin
Answer
Was this helpful?
Helpful?
Yes
What are the ingredients and procedures to use banana peelings as a floor wax?
By Gimar from Cagayan de Oro, Philippines
Answer
Was this helpful?
Helpful?
Yes