Lawn waste can be incorporated in your garden as a enriching mulch and is a great addition to your compost. This guide is about uses for grass clippings.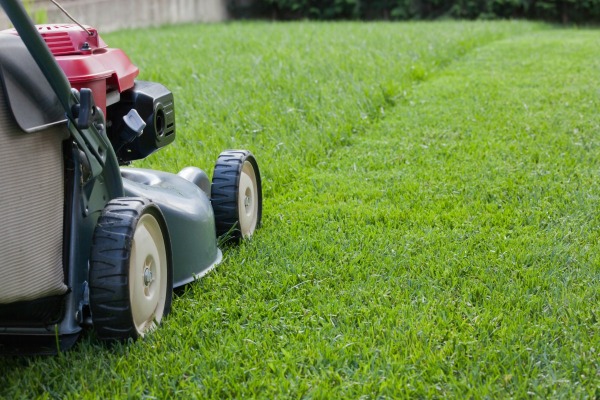 Filter

: All Articles
Sort

: Relevance
I have over an acre of lawn that I mow and sweep. My question is what can I do with the grass clippings that I sweep up? I have already given mulch a thought, but don't know were it would be useful for me.
Hardiness Zone: 7a
By Michael from Guntersville, AL
Answer
Was this helpful?
Helpful?
Yes
We don't use a bag with the mower every time we mow and that grass is left on the lawn as nutrition.
As suggested, make your own compost pile. Our small town has a recycling compost pile for leaves and grasses to be hauled to which then is mixed with the composting factors at the recycle center in making new dirt, that is free for people to come and pick up. The dirt is sterilized by the process used in composting big time.
My husband tried the 'put it in my garden' one time, cause he thought it was supposed to cut back weeds. Haha. He proceeded to start the weeds. Unless you have the perfect lawn and nothing icky growing in it, don't do that. I work hard in the gardens to be weed and grass free. Seeds of dandelion and other weeds can lay dormant in the soil for years then POP up.
Reply
Was this helpful?
Helpful?
Yes
Read More Answers...
When you mow your lawn, take the grass clippings and use as mulch on your flower and vegetable beds. It will bleach out to a straw color in a short time and will help keep moisture in the soil, keep down weeds, and nourish the plants.
By Jennifer from Gilbertsville , NY
I like to use newspapers and grass clipping in my vegetable garden for mulch. I would like to know if I can use grass clippings from a lawn that has been treated with a weed and feed or crabgrass preventer. If I can, how long after being treated can I use them?

Hardiness Zone: 5a

Bonnie from Avoca, NE
Answer
Was this helpful?
Helpful?
Yes
No one should use those chemicals in a place where people and pets walk. Do not put them on your garden. Even grass that has been cut several times still has the chemicals in it because they are in the soil the grass grew in. Just like it will be in the soil of your garden.
Reply
Was this helpful?
Helpful?
Yes
Read More Answers...
Can I use grass clippings for mulch in my flower beds?
Hardiness Zone: 5a
By Chris from IN
Answer
Was this helpful?
Helpful?
Yes
Also avoid using grass that has been treated with chemical weed killers. It might stunt your flowers.
Reply
Was this helpful?
Helpful?
Yes
Read More Answers...
I ask my neighbors to give me their grass clippings after they have mowed their lawn. They leave me bags of clippings that I use as mulch around my flowers and vegetable plants. As the grass decomposes it fertilizes the plants and it keeps weeds from growing. The mulch also keeps my soil from drying out too fast, and I do not need to water as much. My vegetables grow really well year after year. I also get everyone's leaf litter in the fall. I put it in my compost pile and in the garden.
By Cynthia from Chicago, IL
Comment
Was this helpful?
Helpful?
Yes
A quick and easy compost method if you don't have manure but do have a good supply of grass clippings. Grass is quite high in nitrogen. Mix one part of sawdust with four parts of fresh grass clippings. Turn and mix the pile thoroughly every third day for three weeks. Do not make layers, and do not add water--the fresh clippings will produce enough moisture. The heat will go down by the fifteenth or eighteenth day, and the compost will be ready to use.

By April
Comment
Was this helpful?
Helpful?
Yes