These cleaning cloths can be helpful for a variety of things around the house. This guide contains uses for microfiber cloths.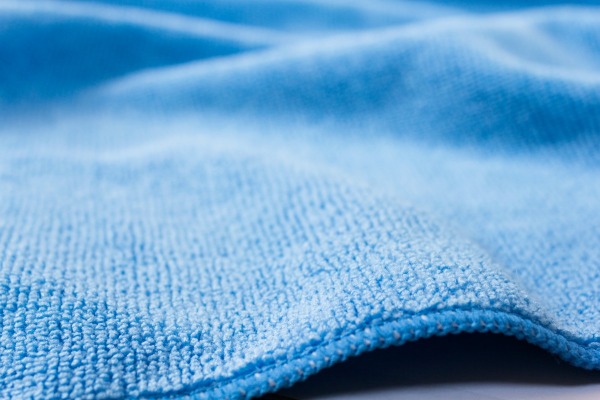 Filter

: All Articles
Sort

: Relevance
Brooms don't do a very good job at picking up dog hair from the floor. I put a microfiber cloth around my broom bristles and secure it with a rubberband. Tada! It picks up the dog hair.

By Ramona from Granby, MA
Like many others, I have discovered the glory of microfiber cloths and I use them everywhere and have been for years. One tip that has really helped to eliminate the use of paper towels, is to use a rubber band and attach a microfiber cloth to each one of my cleaning bottles. Now when I go to clean the windows, I grab the can, cloth is attached, throw the rubber brand on my wrist, and clean away. After a few cleanings, I throw the cloths in the wash and replace them with clean ones. Easy!


To clean glass mirrors and windows, I use a microfiber cloth. Wet the cloth well and wring out as much water as you can. Spray the window with Glass Plus, that is what I use, then quickly wipe the mirror dry.
Some weeks ago, I was shopping with my sister, when we entered a beauty shop. They where selling a new kind of washcloth for make up removal without any cleanser, just to be used with water. It was made of microfiber cloth, the same kind you can find in stores for the purpose of window cleaning or dusting, often under the name of "miracle rag" or something like it.

It cost a fair amount of money and it was made in Italy. My sister, loving new things, bought it, and immediately praised it after trying it. I instead, went home and tried my microfiber rag (clean of course) in the exact same material from the store for a fraction of the price she had payed, and believe me, it works!

It takes even less time to remove mascara than with a cottonball and eye makeup remover! It is also very skin friendly and soft, and you don't get that nasty remover in your eyes. Just use water and nothing else. Afterwards, wash it with soap to remove stains, rinse it and hang to dry. It dries really fast. Toss in the laundry every now and then. I will never have to buy eye makeup remover again!

By Anna from Sweden
After showering, wipe the tiles and glass down with a "Magic Cloth" (microfiber) and you will never need to use cleaners or scrub your shower again.

By Muzza from Yarrawonga, Vic., Australia