Having left over rice can be the start of another great meal. This guide is about using leftover rice.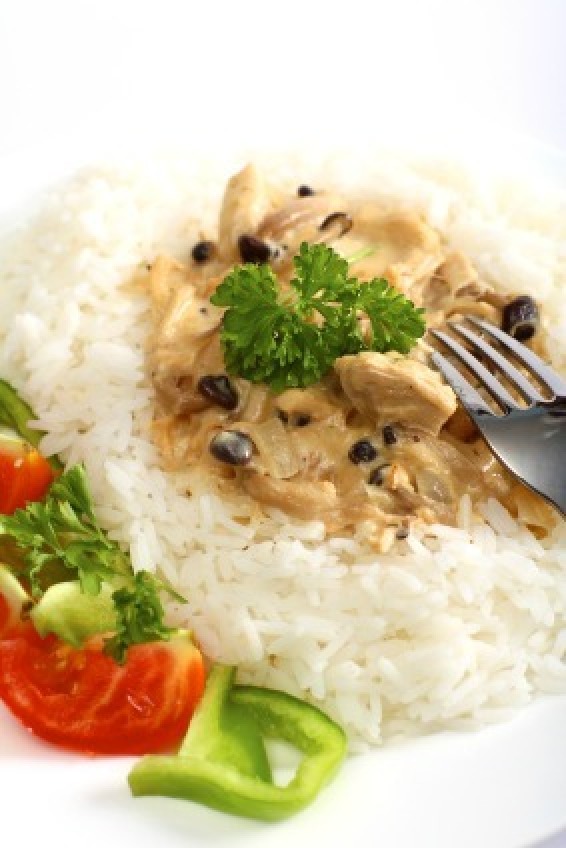 Filter

: All Articles
Sort

: Relevance
I recently cooked a whole package of brown rice and made stir fried rice, which was very good. This was for a group buffet and I ended up with quite a bit left over. On the buffet, it was served with sliced turkey. There are just two of us at home and we didn't want to eat stir fry rice every day for a week.
The first night, I served it with meatloaf which I had in the freezer.
The second night, I added some browned hamburger and taco seasonings and we had taco salad.
The third night, I added it to hamburger and sausage mixture, and made stuffed green peppers.
We enjoyed each different meal and it didn't seem that we were eating leftover rice. In fact, it made meal preparation very easy for me with this one ingredient ready to use. I might just cook a bunch of rice, and repeat this meal plan again someday.
By Ruth in Ohio
How can I use leftover pork fried rice?

Mary
July 23, 2008
0

found this helpful
Wrap it up in a tortilla with some chicken, Great lunch!
July 27, 2008
0

found this helpful
Take about a cup of leftover rice and add it to 4 cups of stock. Simmer for at least two hours. Stir from the bottom occasionally. Take the whole thing and put it in a blender. Blend till it looks like oatmeal. At this stage, you can add a little more stock to thin it down if you like. If you have any sesame oil, green onions or leftovers to add, it can only make it better. This works nicely with white rice as well. I use jasmine.
This is a variation of a classic soup called 'Congee'. In china, it's a breakfast staple, but it's wonderful as a lunch with extra meat added.
August 5, 2008
0

found this helpful
If you make a scrambled egg wrap and stuff it with hot fried rice it is wonderful! You can top it off with nuts of your choice- or make a egg foo yong gravy to go over top-yum!!
August 5, 2008
0

found this helpful
Same with ChloeA, honey, leftover fried rice is good reheated with some duck sauce or scrambled eggs. Hey, it has all the veggies.
Read More Answers...
We made too much rice for our dinner, and had a lot left over. Rather than waste it, I put it into portions in freezer bags. I tied a knot half way-up after squeezing the air out, and put it in the refrigerator. It will keep for about 5 days until you need some for another meal. Pop it in the microwave on full power for 1 minute-10 seconds. Place on plate, cut the bag under the knot, and pour out. Saved the rice, saved on time and money.
By Den the Cook from Newport, Wales, UK
Want to perk up leftover plain rice or Rice A Roni Pilaf rice? Combine the rice with partially defrosted stir fry vegetables and soy sauce (to your taste). Add a small can of mushrooms, a can of sliced water chestnuts, and a few chopped green onions. Mix all together, add the soy sauce, and heat in a large fry pan. Toss while heating.
An even easier way of doing this quick, tasty dish is to just partially defrost a couple of veggie patties, and chop them up with the rice, and add soy sauce to your taste.
By Joyce D. from Nine Mile Falls, WA
I use a rice cooker and often have leftover rice. Rather than throw it away, I do what my old Japanese roommate used to do, freeze it! Place leftover cooked rice in plastic wrap or a ziploc baggie and put it in the freezer. It will keep for a long time and only need a few seconds in the microwave to heat up. Tastes great after being frozen.

*Tip - freeze in individual serving sizes for a quick lunch. Add some frozen veggies and sauce and voila!

By Carrie from Yakima, WA
Answers:
Leftover Rice
Works for all cooked whole grains. Next time you make a brothy soup, you can throw in the whole frozen chunk and let it thaw itself in the soup. (Take off the baggie first, for those not paying close attention. lol) (12/18/2006)

By Speedwell
Leftover Rice
One of my favorite things to do with rice (my kid's favorite, too) is to make rice cakes: 1 egg and 1 Tbsp. flour for every 1 cup of rice, then add whatever is leftover: meat, veggies, and a nice handful of cheese! Stir together, it will slightly stick together. Fry in a little butter or butter-spray, golden on both sides! Great way to use up the bits of leftovers, very versatile. (12/18/2006)

By KLJohn
Leftover Rice
With leftover rice, add half milk and half evaporated milk, sugar to taste a little nutmeg and a few currants. Heat in a thick bottom pot, stirring all the time, and you have a delicious English rice pudding. Yummy! (06/17/2008)

By savedone