Using Your Public Library
Solutions
Share on ThriftyFunThis guide contains the following solutions. Have something to add? Please share your solution!
Do you like to go to concerts? Do you enjoy live poetry reading from the famous authors themselves? Do you like attending live animal shows, domestic or exotic? Do you like bringing a new stack of CDs home and hearing new music? Do you like renting new movies to watch with your family or just a HUGE candy bar? :)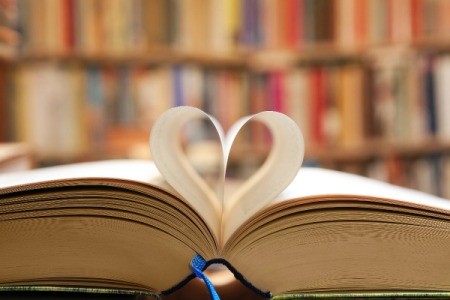 I do too! Do you like paying for these things? Me neither! Not only does it sap a bit of your fun, it clears your wallet in the process! At one point last year, I was literally in tears, at a total loss as to how to provide my family of 6 with fun without money we didn't have. The answer? The library! Folks, it is NOT just for reading. I will list off some of the marvelous things we have done in the last few months:
We went to a live poetry reading with at least 5 or 6 famous, published authors. A couple of them were so eloquent and touching I was moved to tears. After, fancy beverages and gourmet treats of all sorts were served free of charge. Amazing!

We attended a live performance from a famous bluegrass band who also has their own radio show. A lively and enjoyable afternoon which otherwise would have been another boring Sunday.

We went to a live exotic reptile show, where children were able to learn about and touch various animals. The cherry on top was that they handed out free passes to their local reptile zoo afterwards. Bonus! Another day of free fun just waiting for us.

We attended a genuine Japanese drum show, complete with drums from Japan and authentic costumes.

I check out beautiful music to listen to in my car or home. Stacks of CDs whenever I want, all free.

When the kids are bored, or when my hubby and I just want a good movie to watch together, I go to the library and bring home 1 (or 5) for free.

My kids love Legos, but they're way too expensive to purchase. They go to one of many "lego hours" a week, where they build sculptures to their hearts content with millions of blocks. We walk away not a penny lighter, and they have satisfied their itch.

Not to mention their cozy reading areas. No air conditioner? Cool off in the library. Kids restless? Pull up a chair and play one of their endless selections of board games available.
I could go on and on. The point is that I realize that my family has an endless supply of FREE entertainment just down the road at our local library. It has changed our life. I feel enriched, not only entertained, to be able to take advantage of this free treasure trove.
Check out the events at your library! You will be smiling, trust me! :)
August 31, 2014
0

found this helpful
Sounds like a big money saver
Read More Comments
Most local Libraries have great summer reading programs. It's free, it's fun and it's educational! Our local libraries have a wonderful program for kids. The child colors in a circle on a chart for every 20 minutes they read and when they get halfway around the chart, they get a free pizza.
When they get to the end of the reading chart they get a wonderful arts and crafts box full of goodies! My 6 year old granddaughter is reading up a storm this summer so she can get that prize at the end! Each library has different summer programs, call yours and ask what they offer. Your kids will thank you for it! No more "Mom, I'm bored!" this summer!
By Cyinda from Near Seattle
July 10, 2010
0

found this helpful
I love the library. I have taught our kids from a young age, that it is a great and awesome place.
Cyndia, thanks for sharing this! I am voting for it!
Robyn
Read More Comments
Listen to audiobooks! I get them for free from the public library and listen to them as I drive and when I go for my power walks. I "read" about 2-3 books weekly using this method. I have learned to speak Spanish and have learned a great deal about personal finances and investing, which I had no knowledge in. I'm a library addict anyway, getting music CDs and ripping them into my computer (I have over 800 discs now). I also get magazines for free (old issues, of course), but they are all for free and I get ones that I would never subscribe to, but really enjoy anyway.
By George from Allentown, PA
January 31, 2012
0

found this helpful
(submitted via email)
This was fantastic information. Loved it and have already visited the library and a worker helped me get set up.
Known as mom
Read More Comments
I quit renting movies. Instead I utilize my local library. We get to keep the movies for seven nights and it is free.
Read More...
Often times when I read a book from the library, I have more reading than I have time to finish it. But, I have found a way to extend my time so that I can finish the book. All you have to do is look for the book of your choice in the big print section. and check it out.
Read More...
The public library is one of our greatest resources. In every city and town, small or large; it offers adults and children alike a place to go for intellectual stimulation, knowledge, information and somewhere to congregate at a very small fee of just the price of a library card.
Read More...
Our local library accepts donations of books and magazines. They keep what they can use and sell the rest in a "Friends of Library Sale" a few times a year. The proceeds go to buy more books, etc. You might ask in your local libraries if they ever do anything like that.
Read More...
January 31, 2005
1

found this helpful
If your local library has interlibrary loans, you can request practically any book, CD, tape or magazine, since many libraries are involved. One of my favorite things to do is check the advertisements in magazines for new books (my favorites are Home and Garden and Spiritual) and request them through Interlibrary Loan. Also, there are several free publishers' lists that are filled with new and interesting selections.
Read More...
Spend money at your local Library to help them a little bit! I have been getting my copies there logging into my mail account from their computer. I send things I want to print to myself and save in a folder labeled "PRINT".
Read More...
November 8, 2001
1

found this helpful
Library Requests -"Even if your library doesn't have the book you are looking for, request it. Often they will order it for you or get it from another library."
Read More...
July 15, 2004
1

found this helpful
Use your library card! The branch of our county library system that is in an affluent neighborhood often has newly released movies and CDs as well as books. Many libraries also have children's programs that include crafts and snacks with storytime. By Janie
Read More...
January 25, 2005
0

found this helpful
When my library doesn't have a book I'm interested in reading, I ask the librarian if it can be ordered through interlibrary loan. My library finds the book in another library, which loans it to my library, which loans it to me. This also works well to preview a book I might be interested in buying. By Lynn
Read More...
Kelly Ann Butterbaugh
0

found this helpful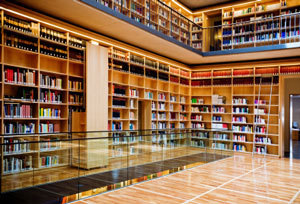 Do you have a library card? If not, you're missing out. While libraries are known to offer free reading to the community, they offer a host of services to their patrons. Many libraries have lost state funding in the past years which may have caused them to stop some of these services, but there are still many benefits found through those doors. If you don't already have one, get a library card, use it, and save.
Read More...
Related Content