What Is This Flower?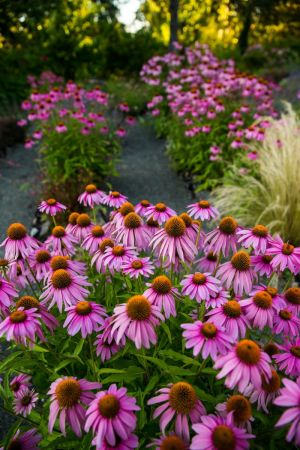 Identifying a flower whether a volunteer in the garden, a gift, or an unidentified bargain find can sometimes be difficult. This is a guide about
What Is This Flower?
.
Questions
Ask a QuestionHere are the questions asked by community members. Read on to see the answers provided by the ThriftyFun community or ask a new question.
July 17, 2011
2

found this helpful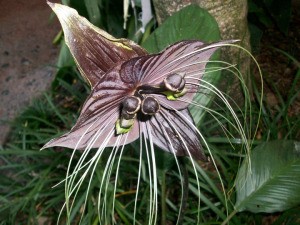 Can someone identify a plant for me?
By Caralee
July 17, 2011
0

found this helpful
Best Answer
Looks like a Bat Orchid.
July 20, 2011
0

found this helpful
Best Answer
Yes, Betty Korn is correct. I did some research and found this and the link
if anyone is interested http://www.easy y-BAT-PLANT.html
Beauty', Bat Plant
Tacca chantieri 'Black Beauty', Bat Plant
These fantastic tropical plants are not orchids The plants like heat and humidity (like Vanda and Phalaenopsis) and stand approximately 28 inches high! The flowers are deepest purple and are almost black and 8 inches across with 10 inch whiskers dangling down super warm conservatory plants.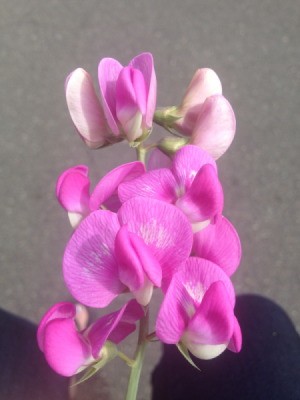 We saw these growing out of cracks in a parking lot this morning. They are really pretty. What are they?
By Laurel from Port Orchard, WA
July 4, 2013
0

found this helpful
Best Answer
Without going online to make absolutely sure, I'd say the flower is a Sweet Pea.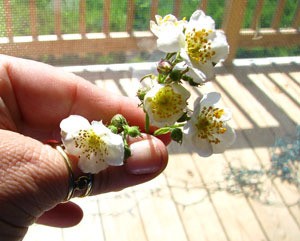 Anybody know what this flower is? It is growing on a large, thorny bush. I thought at first it might be a rose bush but the buds are tiny, tiny and very fragrant!
Hardiness Zone: 7a
Charlene Woods from Stafford, VA
By guest (Guest Post)
May 17, 2008
0

found this helpful
Best Answer
Wild Rose , I grew up in Mid TN and The Smell Wafts across areas the brambles resemble black berry but you will find tiny tatsefull vit c packed rosehips in early to mid winter that have a tart and peculiarly satisfying tatse. (as a child it was like winter candy that grew on bushes)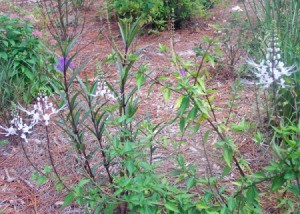 What is the name of the white flower in this photo? I purchased the plant at a home improvement store without a tag. It is growing in zone 8, west coast of central Florida, and survived last winter in the ground with minimum mulch. It roots very easily and quickly from cuttings using rooting hormone.
By SieraStar from Crystal River, FL
September 10, 2011
0

found this helpful
Best Answer
It looks like cat's whiskers to me.
September 13, 2011
0

found this helpful
Best Answer
Thanks for your help! Because of the shape of the flower I believe it is "Cat's Whiskers". It roots so easy I started three more pots today!
September 14, 2011
0

found this helpful
Best Answer
Orthosiphon aristatus, medicinal herb
Wikipedia : "It has been used for many centuries as a treatment for ailments of the kidney, bladder stone, urinary tract infection, liver and bladder problems, diabetes, rheumatism and gout. It is also used to reduce cholesterol and blood pressure. It is believed to have antiallergic, antihypertensive, anti-inflammatory and diuretic properties, and is used as a remedy for arteriosclerosis (capillary and circulatory disorders).
It has a mild diuretic action, so it is very useful for flushing the kidneys and urinary tract. It also relieves spasms of the smooth muscle in the walls of the internal organs, making it valuable for gallbladder problems. Researchers have found it to be mildly antiseptic as well."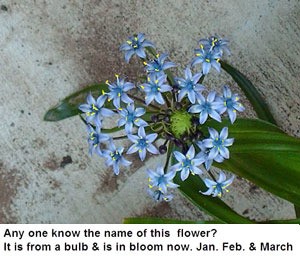 I would appreciate finding the names of these two flowers. Anyone out there that can tell me? Thanks for taking time to answer. GG Vi
Hardiness Zone: 9b
Vi from Moorpark, CA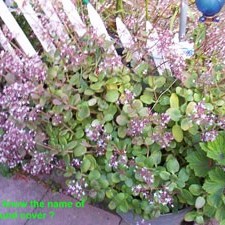 April 3, 2008
0

found this helpful
Best Answer
The blue one is a peruvian lily. They're gorgeous, but smell like cat urine if any part of the plant is bruised.
July 10, 2011
0

found this helpful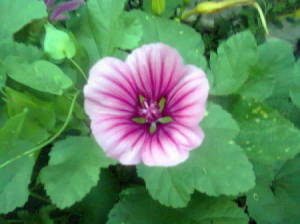 Can anybody tell me the name of this flower? This is the first year it has come up.
By Jamie E
Answers
July 23, 2015
0

found this helpful
Best Answer
I think it is a hollyhock.
September 24, 2011
0

found this helpful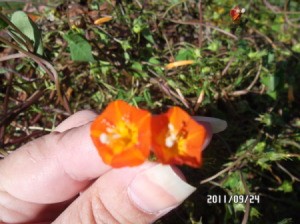 I call this an "orange morning glory" because it behaves and has similar characteristics to a morning glory. It has leaves, seed pods, and seeds like a morning glory, but the size and shape is different.
By nonniebeth from Rome, GA
September 28, 2011
0

found this helpful
Best Answer
I've never seen anything like it. If it were white with pink-blush centers, I would say the shape and the size of the flowers look like bindweed; but the color looks like trumpet vine. Need more info to make an identification with any degree of certainty. Can you get a close-up of the leaves (with fingers or flowers for scale), and a more distant shot to show how the plant grows - twining, sprawling, bush, whatever?
I was given this flower. It spreads like crazy and comes back every year. It closes up in the evening and opens in the morning. The yellow flowers last a week or two.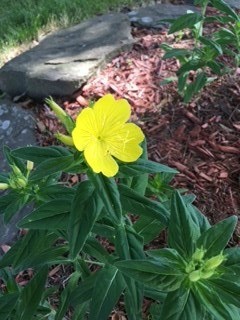 June 14, 2015
0

found this helpful
Best Answer
Your plant is a primrose. Commonly called Sun Drops. They do spread like crazy but the roots are very shallow so they're pretty easy to thin out. I usually take a shovel and slide it right under the plants in the fall so there's not so many of them the next spring.
What is this flower? I found it growing along the side of the road in central Florida.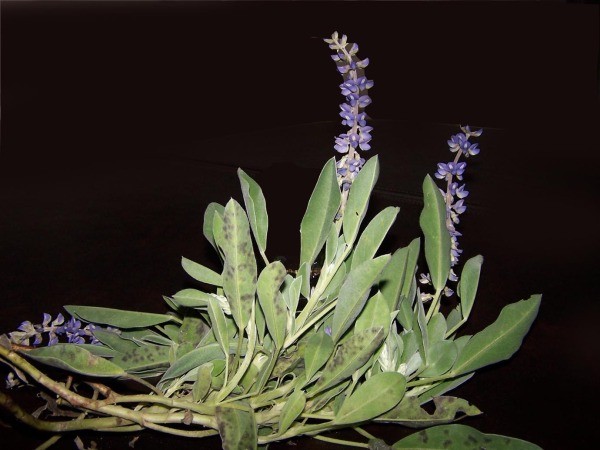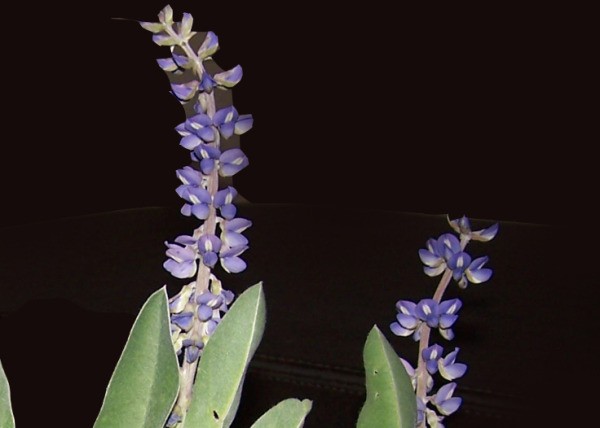 By Donna from Crystal River, FL
March 31, 2014
0

found this helpful
Best Answer
That is Lambs Ear. The leaves should be very furry and soft.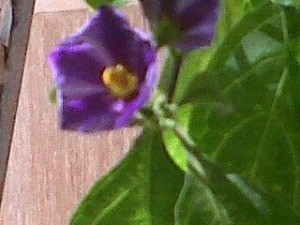 Attached is a photo of a small shrub I bought with small flowers. Can anyone tell me what it's called?
By lahib
October 30, 2012
0

found this helpful
Best Answer
This is a purple balloon flower. It should be a perennial, meaning it will come back if covered properly over the winter.
Here is an image of a flower that a friend posted on Facebook and I am trying to figure out the name of it. It is growing in the lower south region of the US. Can someone help me identify it?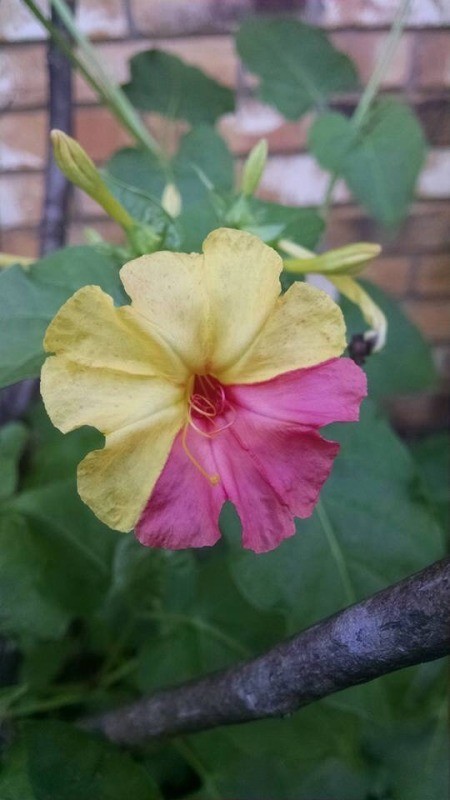 September 15, 2015
0

found this helpful
That is a four o'clock. It's an annual that easily reseeds itself. It's an old plant that not many people grow anymore. My Dad always grew them. I still grow them....they've come up with a lot of new colors since I was a kid. The bi-color ones are beautiful! I have some growing this year that are speckled with pink & yellow. The seeds are large so they're easy to collect in the fall if you want to grow them in another spot. I just let mine fall where they want. Then in the spring when they start coming up I move some of them to wherever I want them.
September 15, 2015
0

found this helpful
It is called "Four O' Clock" and the seeds are black when ripe for picking off the plant. Save and replant next Spring. They also come in solid and variegated colors and they have a sweet fragrance and bloom later in the day; hence how it's name derived.
December 27, 2015
0

found this helpful
Hello ! It is very difficult to tell from such a close-up photo. It could be a blue crocuce. Hope this helps !
December 27, 2015
0

found this helpful
There is a way to look up things by images go to
google images and if there is a picture of a camera
in the search bar click on it then you have the option to browse your computer for photos
click on a photo of what youre trying to identify then click search, google will bring up similar photos to and you can identify what youre looking for have fun.
January 1, 2016
0

found this helpful
Just a wild guess. It might be one of the Gentians.
Related Content