When Frugal is Not!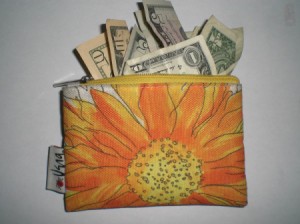 After watching some TV shows tout frugality that aren't really in our best interest, I wanted to express what I think is not frugal.
I see folks spend a lot of time clipping/filing coupons they may never use, or shop online endlessly for the best price for various groceries at different grocers and then go to multiple stores to buy sales every week. That's fine as long as you see the payback in all your time spent with these habits. If they take you lots of time, gas and money, you may be better off using your time more wisely. You could either work an extra hour overtime, make a recipe from scratch rather than buying take out or prepackaged foods, or invest in a hobby that pays you, perhaps by selling something you make or offering lessons?
Buying an inferior (cheaper) item/product/appliance may save you a few dollars originally but if it needs to be replaced or repaired quicker it may not be the most frugal move.
Not getting things repaired or neglecting regular maintenance on your home or cars may save you today, but a leaking toilet or car with a "check engine" light may cost you big time tomorrow. It's usually much cheaper to maintain an item then to replace it.
Speaking of maintenance, the same goes for your health, such as medical and dental check ups. Many diseases don't show symptoms until they are at critical stages; high blood pressure, high cholesterol, diabetes are a few of the biggies. You don't want your first visit to the doctor or hospital to be due to a major health event.
Missing a 6 month dentist appointment because you don't think you have any cavities misses the point that cleaning the teeth regularly prevents dental build up that could mean major problems like gum disease ( and possibly the loss of all your teeth.)
Cutting corners on your health also include cheap meals. Like recent lawsuits have shown, cheap fast food meals can be purchased every day for only a few dollars, but eventually your body with pay the price for the poor fuel you've been giving it!
Special events. This is an individual thing but when you have a mate or kids, you may think you can't 'go anywhere' due to the expense or the extra expense to bring children. But mates pass away and children grow up and your window to share experiences and memories are numbered. Don't forget to relish your life experiences. You may need to be creative, like camping somewhere instead of renting a fancy suite, but you will make lifetime memories for yourself and your family.

Choose it wisely but DO IT!
Add your voice! Click below to comment. ThriftyFun is powered by your wisdom!
Add your voice! Click below to comment. ThriftyFun is powered by your wisdom!
Related Content