Whirlpool Washer Error Codes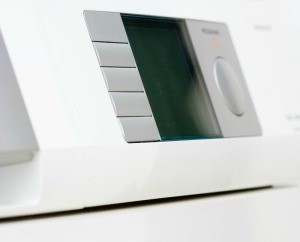 If you don't have the manual handy, flashing error codes on your washer, can be frustrating. This is a guide about
Whirlpool washer error codes.
Questions
Ask a QuestionHere are the questions asked by community members. Read on to see the answers provided by the ThriftyFun community or ask a new question.
July 17, 2013
0

found this helpful
My washer stops in mid-cycle and flashes E1 and F7. What is wrong and how can I fix it?
By Sally H.
July 17, 2013
0

found this helpful
I found this information on ehow.com.
Hope it helps you find out what the washer needs to have.
http://www.ehow ouble-codes.html
Blessings, Robyn
July 19, 2013
0

found this helpful
That's easy - call the manufacturer and ask them.
My Maytag MHWE500VP00 front loading washer displays a SUD code and keeps going for a while, then it displays a F35 code and stops. What's going on?
I am getting the F02 and Suds error codes. We opened and cleaned out the drain pump filter. It was so disgusting and clogged. Then we ran a test mode. It worked great. I put towels in to do a load and got the same error. I took the soaking towels out and drained the water out. I took off the black ball rubber hose and checked for clogs...nothing. I did an empty rinse/spin. It worked perfectly. I put 2 towels in to check and got the same error Suds error and it will not drain. You can hear it though. I don't understand why it works great on all test modes and empty cycles, but if we put anything at all in there we get that error. Please help. We can't afford a new one and can't afford an appliance repair technician to come out and charge us for something we can do ourselves. Oh yea, and the water is absolutely disgusting and stinky, it smells like sewer water! The washer and dryer came with the house we bought so there were previous owners that took care of and maintained nothing.
April 2, 2015
0

found this helpful
I have a UL code popping up on my washer with 9 minutes left in the cycle. I took the drum out and cleaned and sanded the shaft and gasket on the drum. The shaft spins freely, no issues there. The drum moves freely up and down on the shaft. I also replaced the suspension rods. I ran the machine and still get code UL. Is there a reset for the code? Or is something else wrong?
By Tony C.
July 1, 2014
0

found this helpful
My washer is flashing E1 and F9 and the door won't open.
By Elaine E
Related Content