Yorkshire Terrier Mix Photos
Photos
Share on ThriftyFunCheck out these photos. Click at right to share your own photo in this guide.
Maxx is a 4 year old Yorkie/Terrier mix. Maxx was a rescue dog and we got him right before Christmas last year.
Maxx loves to play in the water hose. It's so comical to watch him chase the water. By the time he is done, he is soaked and loves it!
Maxx is such a loving and sweet dog. He has a great personality we are so lucky to have him in our lives.
By Mary from Gulfport, MS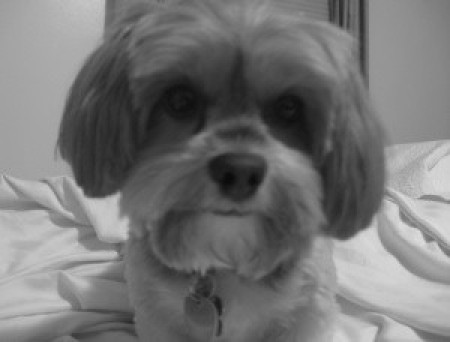 October 27, 2009
0

found this helpful
Maxx is an adorable little fellow and it sounds like he is a bundle of fun too! Please give him a smooch for me.
Read More Comments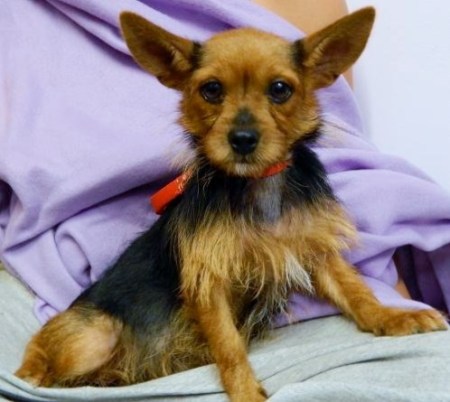 Your Pet's Age
5 years
Your Pet's Breed
Yorkie/MinPin
How and when did you get your pet?
Sierra is a rescue dog.
What does your pet like to do for fun?
She loves to play hide and seek.
Do you have anything else to share about your pet?
She's quite the "snuggler".
Baby is 9 years old and a Yorkie mix. We adopted Baby 9 years ago from my Father-in-Law. He was so tiny that we could hardly find a bowl little enough for him to get his little head over in to drink. We finally settled on a tiny glass ashtray.
He plays with his "pup-pups" as we call his toys. He also likes to aggravate his "brother" a 60 lb. Ridgeback that we adopted from the shelter. He isn't afraid of Scooby and holds his own with him.
We had another dog that died two years ago. A wonderful Schnoodle, Boogie, that was the sweetest dog.He was Baby's companion and caretaker from the time we brought Baby home. When our Boogie died, not only did we grieve, Baby did too. He stopped eating and we began to feed him right from our hands to get him to eat. He still won't eat on his own. I can say he is spoiled (sleeps with us) but I don't care. He gives our life joy and love.
By Sandra from Wilson, AR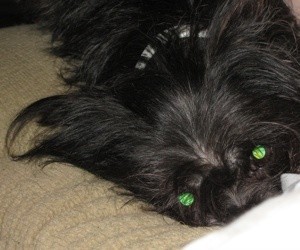 November 18, 2009
0

found this helpful
Oh is he pretty. I hope he will eat on his own. Try some green beans, my doggie loves
them straight out of the can and vet said it is very good for him. He is adorable.
January 24, 2010
4

found this helpful
Smokey is 10 years old. Smokey is part Yorkie and not sure what the other part is. He came to us because because his first Mom could not care for him because of medical reasons. He loves to play fetch with his bone and have his belly rubbed by any one will to do the task.
By Sheryl from Rochester, NY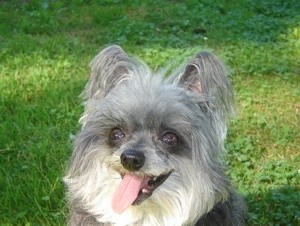 February 15, 2007
0

found this helpful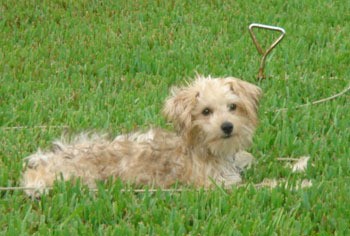 Scooter Bentley is a 10 month Bichon Yorkie. Scooter joined our family in June, 2006 in Ohio.
Read More...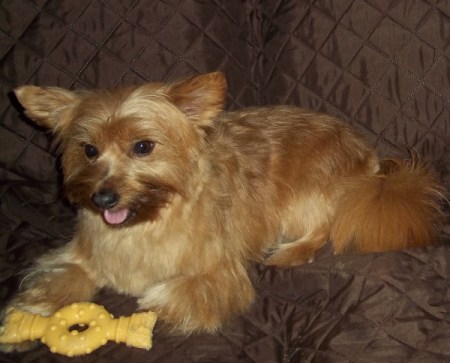 Lola is a Yorkie Pomeranian mix, we adopted when my friend's daughter couldn't keep her.
Related Content