Creative Use for Large Plastic Container
Answers: Creative Use for Large Plastic Container
Read answers for this question below.
Would make a nice wastebasket for the bathroom. Fill with Christmas balls or pine cones or balls of yarn.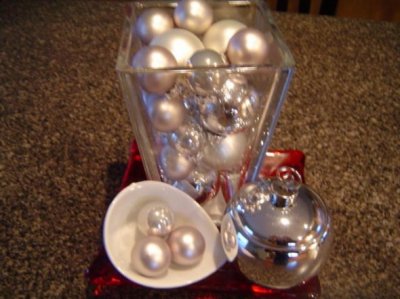 A catch-all! Or a sand garden with shells, coral, mini starfish, & sand dollar! And maybe even a mini palm tree... whatever you decide. I'm sure it will be great! Have fun! : D
Make a large photo cube. Place four photos or a collage of photos and place some artificial flowers inside, stuck inside some floral foam. Use ribbons around the flowers, etc.

Answer This Question
Add your voice to the conversation. Click here to answer this question.