Videos
Watch and rate the videos below.
Solutions: Doo Doo Drops Recipes
Read and rate the best solutions below by giving them a "thumbs up".
These delicious treats are a family favorite. They are super easy to make and so yummy despite their name!
Approximate Time: 10 minutes
Yield: 15-20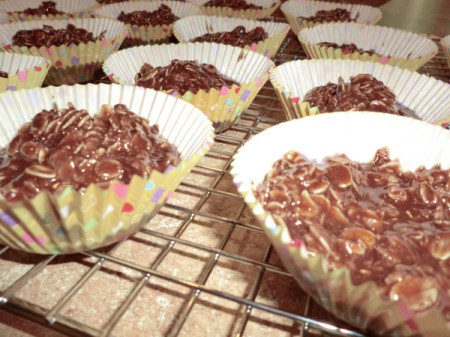 Ingredients:
2 Cups sugar
1 stick of butter
1/2 cup milk
5 Tablespoons cocoa
1/2 cup peanut butter
1 tsp vanilla
3 Cups quick oats
15-20 cupcake liners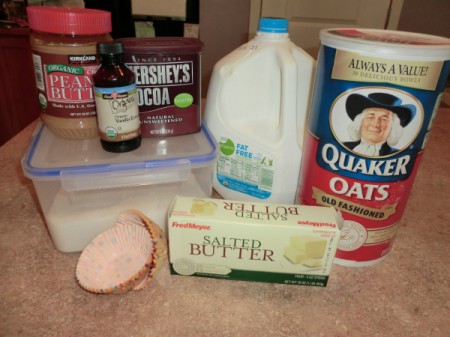 Steps:
Melt sugar, butter, milk, vanilla, and cocoa together in a saucepan until boiling. Boil for 1 minute. Then stir in peanut butter.
Put quick oats in a large bowl. Pour cocoa mixture over oats and stir to; coat well.
Using a spoon or cookie scoop, drop mixture into cupcake liners.
Let stand for 20-30 minutes. No need to refrigerate.
By lalala...
My sister made these cute baby shower treats for her friend. Doo doo drops are a yummy treat that we ate as kids. Their finished appearance lends them very well to be put in little napkin diapers.
Approximate Time: 1 hour
Yield: 15-20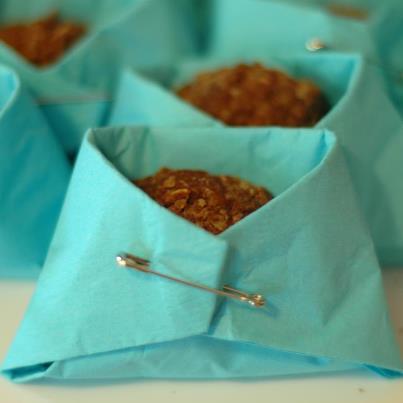 Supplies:
1 batch of Doo Doo Drops (see attached recipe)
15-20 small colored napkins
15-20 small safety pins
Steps:
Prepare doo doo drops according to this recipe.
Fold small napkins in half diagonally, forming a triangle. Remove a doo doo drop from its cupcake liner and place it in the center of the triangle.
Wrap it into a diaper by folding each side in, then fold up the center point. Pin the three ends in the center, like you would a cloth diaper.
By lalala...
Share Your Feedback:
Once you try any of the above solutions, be sure to come back and give a "thumbs up" to the solution that worked the best for you. Do you have a better solution? Click "Share a Solution" above!
Questions
Do you have a question related to this page?
Related Guides
Related Posts