Problems Applying Cats' Flea Medication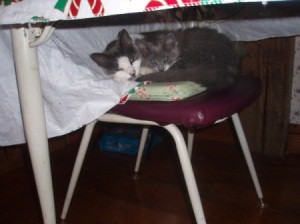 How can I get my two cats' flea medicine on their skin (instead of just in her fur) when their hair is so thick I can't even see their skin?
I have no one to help me by holding them down and one of them ended up licking it and getting sick from it! I felt terrible. Please help.
By Donna
Answers: Problems Applying Cats' Flea Medication
Read answers for this question below.
You are supposed to separate the hair like you are parting your own hair with a comb. You should do this on the back high up on the shoulder blades where the cat cannot reach it. I know cats arent always the most cooperative of patients. Do you have a neighbor who could help out? Good luck.
Answer This Question
Add your voice to the conversation. Click here to answer this question.