Reusing Trampoline Springs
Solutions
Share a solution for this guide today!
Questions
Here are questions related to
Reusing Trampoline Springs
.
Ideas for Reusing Trampoline Springs
Any one have any good ideas to reuse trampoline metal springs?
By Virginia
---
Most Recent Answer

By Lewissan
08/08/2012
Those are great spring. How about using them to make a self closing gate spring. Here's a picture of the product they sell.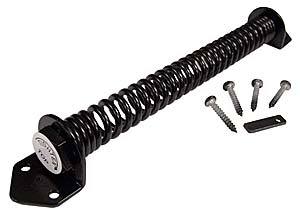 Related Guides
Related Posts