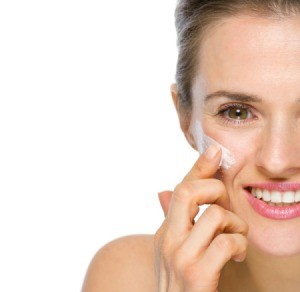 Age, life style, and sun are some of the factors that can produce wrinkles. You can use natural ingredients, some from your own kitchen, to make your own wrinkle cream to combat these forces of nature. This page contains recipes for homemade wrinkle cream.
Ad
---
Solutions: Homemade Wrinkle Cream Recipes
Read and rate the best solutions below by giving them a "thumbs up".
There are so many beauty products out there to slow up and even get rid of wrinkles. We have all seen the price of these products. I have spent hundreds of dollars to stop wrinkles on my face. I have the best, I mean the best way, to stop wrinkles, and we can all afford it. You may laugh but I am telling you it works. I use it day and night.
We have all heard of shrinking of hemorrhoids and using Preperation H. Well guess what? At 7 dollars a tube, it really does work. It shrinks wrinkles. The only thing, please do not use it if you are going to be kissing someone right after putting it on. I found that out the hard way.
Go ahead try it. For 7 dollars, what do you have to lose? Just a few wrinkles!
By Linda L-H.
Ingredients:
1/2 cup of cucumber
1 egg white
2 Tbsp. mayonnaise
1/2 cup of olive oil
Directions:
Cube and blend cucumber (washed, but unpeeled) with rest of ingredients. Apply in mornings and evening.
By Ellen Brown
Note: Some recipes are not suitable for sensitive skin. Each person is different, so test on the inside arm or wrist for any possible allergic reactions before using these recipes.
Give a "thumbs up" to the solution that worked the best! Do you have a better solution? Click here to share it!
Questions
Here are questions related to Homemade Wrinkle Cream Recipes.
Does anyone know how or what ingredients are in those wrinkle reducer sprays that they sell in the stores? They are so expensive and I cannot imagine that the ingredients are all that expensive. I was thinking that it is fabric softener and water, but I wouldn't know the measurements.
By Sally R.
AnswerWas this interesting? Yes No
Ad
---
---
Most Recent Answer
By Kat 7 216 02/20/20120 people found this helpful
I have used a spray bottle full of water, with about a teaspoon of cider vinegar and either a couple tablespoons of ultra fabric softener or a few drops of essential oils added. It's the water that does most of the work, the oil from the softener or essential oils changes its surface tension somehow. Oh, and shake well before use.
---