Mold and mildew can not only cause terrible allergic reactions and asthma attacks, but also can be difficult to remove, especially in wetter climates. Many commercial cleaners are both expensive and toxic to use. Homemade cleansers are often just as effective and gentler on both the environment and the person doing the cleaning. This page contains homemade mold and mildew surface cleaner recipes.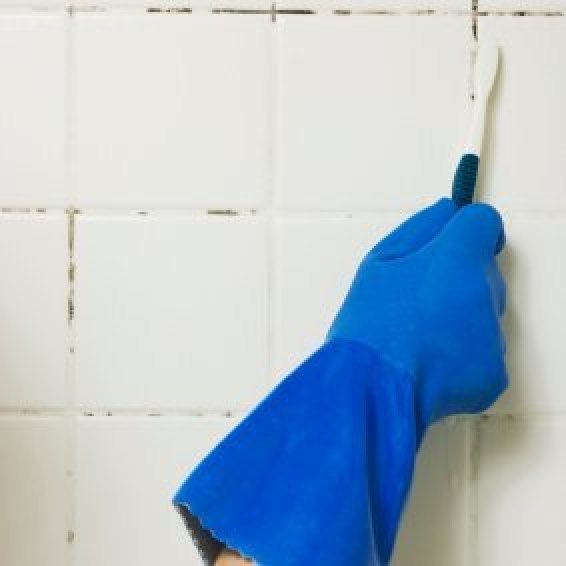 Filter

: All Articles
Sort

: Relevance
I have posted this many times when I see the request for mold or mildew clean up but I continue to see the question asked so I felt this would be a better way to get the message across.
Using bleach to clean up mold can be extremely dangerous to your health! Certain molds react to the chlorine in the bleach and creates an invisible gas and can/will damage your lungs permanently the first time you use it and you won't feel a thing.
I know it is the most common form of mold clean up but I found out how bad this is since it happened to me. Not only the lung problem but also it can cause an extreme reaction and you will end up with headaches that leave you almost physically paralyzed, pain so bad that you can't function at all and many trips to the ER. When they would hit me (several times a day, every day) I couldn't even stand up and would have to crawl if I wanted to go any place. I couldn't keep anything down, even water and lost 40 pounds in 2 months.
I live in the "great northWET" and we have a lot of problems with mold/mildew; I used bleach and wore a face mask and gloves but still have paid the price for not knowing about this.
The Red Cross online finally solved the cause of the headaches, etc. and told me to only use a 50/50 solution of white vinegar and water on mold. They said do NOT rinse it off since it will leave an acid base where the mold was and help prevent it from growing back.
I had to live in a tent in my backyard while my entire house was being painted with a special paint to prevent the mold spores from getting inside, everything, including all the natural wood had to be completely coated.
It took me 2 weeks of living outside to finally stop getting so sick but my body is infiltrated now and I get sick if I am around mold, even if no one can see it.
PLEASE, please tell all your friends about this so no one else gets as sick as I was.
Source: Red Cross online, nurse call back
By wolfbytez from Brownsville, OR
All natural tea tree oil is the absolute best treatment for mold and mildew. Mix 10 -20 drops of essential oil in a spray bottle filled with water. Spray on to surface and you're done. This is completely safe to use around children and pets, and you don't even need to wear gloves. Bleach is extremely dangerous for yourself and the environment. Nature provides us with solutions to all our naturally occurring problems, we don't need to use dangerous, man made chemicals when we have safe, God made solutions.
By Patricia from Gulfport, MS
My pipes were leaking under my sink and I didn't know for a long time. How do I get the mold off the wall and shelving under my sink so it doesn't get on my pots and pans or infect my son and small pets?
By Jbird from Spartanburg, SC
Answer
Was this helpful?
Helpful?
Yes
Spray hydrogen peroxide on the molded wood. The mold should be gone overnight. You can get a small spray bottle of it at your drug store rather cheap. This is a good cleaner, as well. We use it instead of bleach for a lot of things.
Reply
Was this helpful?
Helpful?
Yes
Read More Answers...
I have noticed several requests for getting rid of mold. My mother found some things in a book that may help.
Spot Mold And Mildew Remover
1 cup white vinegar
2 Tbsp. borax
4 cups hot water
1 clean 32 oz. spray bottle
This is a powerful but benign smelling disinfectant to get rid of small patches of mildew that breed in bathroom medicine cabinets, windowsills, and other surfaces around the home.
Combine the ingredients in the spray bottle and shake well
Spray on surfaces where mold or mildew is forming. Wipe off mildew but leave cleaning solution residue to keep mildew from forming.
Paint and Tile Mold and Mildew Remover
1/4 cup bleach
1 Tbsp. borax
1 1/2 cups water
1 clean 16 ounce spray bottle
This formula will take off mold and mildew from painted and tiled surfaces. Make sure the room is well ventilated.
Combine the ingredients in the spray bottle and shake well
Spray surface and wipe clean with a clean cloth. Rinse with clean water and dry with clean cloths.
Mold Remover for Leather and Luggage
1/2 cup rubbing alcohol
1/4 cup water
1 clean 8 ounce spray bottle
Combine the ingredients in the spray bottle and shake well.
Spray affected area. Let stand for 10 to 20 minutes then wipe off mold with a clean rag and allow them to thoroughly dry.
Hope this helps.
By Suntydt from Tazewell, TN
Comment
Was this helpful?
Helpful?
Yes
Here is a natural way to remove mild mildew and rust stains from clothing. Use lemon juice (1/2 cup) and salt (1/4 cup). Mix ingredients together, creating a paste like substance.
I like to use tea tree oil to clean mold in the bathroom. In a 1 quart spray bottle, fill almost 3/4 full and add 30 to 40 drops of tee tree oil and about 1 to 2 tablespoons of liquid dish detergent.
Fighting mildew? Bleach and water! Just put it in a spray bottle. We recently had a severe mildew problem on all of our walls and windows. A spray bottle with a little bit of bleach and lots of water did the trick and got in those tough corners, too. By Mara
Is it possible to remove mildew from a featherbed or duvet?

- Karla
Answer
Was this helpful?
Helpful?
Yes
Hang them on the clothesline in bright sunlight for several hours and it will disappear.
Reply
Was this helpful?
Helpful?
Yes
Here's a homemade mold remover that does not require bleach.

Ingredients:
1/2 cup borax
1/2 cup vinegar
1 cup warm water
Directions:
Put ingredients in a spray bottle and shake until borax is dissolved. Spray on moldy surfaces and wipe away with a sponge.
Comment
Was this helpful?
Helpful?
Yes