Removing Ink from a Photo
Care must be taken when removing ink from a photo. This is a guide about removing ink from a photo.

Questions
Ask a QuestionHere are the questions asked by community members. Read on to see the answers provided by the ThriftyFun community or ask a new question.
April 26, 2012
1

found this helpful
How do I get ink off of a photo?
By Donna P.
Answers
January 11, 2013
2

found this helpful
This only works on proper photographs, not the ones you print on a printer.
I used cotton buds and nail polish remover. Just a little dab of polish remover on the cotton bud and start to wipe away. If the cotton bud gets saturated with ink, use the other end or another cotton bud. Really easy. I removed ink that had been on for almost 40 years.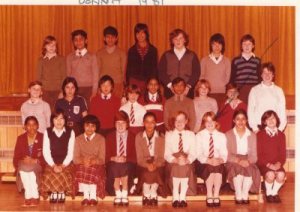 January 11, 2013
1

found this helpful
Below is the after photo, I scanned them before and after cleaning.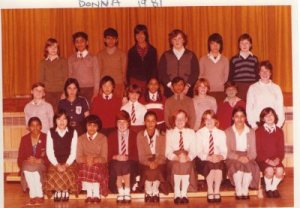 October 30, 2016
0

found this helpful
Did the polish remover have acetone?
How do I remove ink from a photo?
By Carolinebk from Carthedral City, CA
April 25, 2009
0

found this helpful
I don't think you can. The solvent in the ink will have probably etched into the photo. If the photo is of sentimental value and you do not have the negative, and it is not too badly damaged, then you could try scanning it at a high resolution. Then you might be able to edit out the damaged area.
April 25, 2009
1

found this helpful
I worked in a photo lab for nine years. We cleaned ink off with a cotton ball and a small amount of rubbing alcohol. Gently rub the ink off. The alcohol dries quickly and does not soak the picture.
October 6, 2009
0

found this helpful
Thank you very much Raspet!
Alcohol and cotton balls really work.
I saved a beautiful picture from a friend that his little kid damaged.
July 13, 2016
1

found this helpful
yes .
it's possible. 2steps...
1>use a body spray.
2>and rub .
May 23, 2013
0

found this helpful
How do I remove ink from a photo? I wrote on the back of one and it came off on the on the next one.
By n J J from Lowgap, NC
May 27, 2013
1

found this helpful
The same thing happened on a few of my photos. I used a product called Un-DU. You get it at craft stores. It can usually be found in the scrapbooking section. It can also be used to unstick pictures. This product is wonderful and will not harm the pictures in any way. Do not use any other product on your pictures but UN-DU. Hope this helps.
The pictures (school-Life Touch) that I received from my grandbabies have the ink from the back of the prior photo. There is a lot and it is gel pen ink. The cotton balls and alcohol did not work! Please, any suggestions would be very welcome. Help!
By penipez from KS
May 13, 2011
0

found this helpful
Gel pen ink sometimes come right off with a pencil eraser! It's worked for me before! Maybe try rubbing your finger on it too! That seriously works sometimes too! I hope the photos are ok!
How do I remove laser toner from a photo? The picture got in between some clean paper and was put into the printer by mistake.
By atvgrammy from Warsaw, MO
June 3, 2013
0

found this helpful
I just had this happen to me. If you very carefully scrape the photograph with a razor blade, you can scrape the laser toner off. If there are any tiny bumps in the picture, and you apply too much pressure, you will expose the white paper behind the photo. I was able to salvage the only copy I had of a particular photo of my son when he was in preschool, enough that I can now take it to a professional to Photoshop the remaining imperfections.
September 5, 2006
0

found this helpful
I just came back from China and took many pictures. Unfortunately, I wrote on the back with a permanent black pen and put each one on top of each other. Now the pictures are smeared with ink! How do I get the ink off glossy pictures?

Barbara from Poway
By guest (Guest Post)
September 8, 2006
0

found this helpful
There is a product called Un-DO. It will remove the ink and will not harm the photos. You can get it at any craft store and I have also seen it at Lowes. There is another product by Un-Do that removes candle wax from anything. If you would happen to have pictures stuck to those old magnetic albums, Un-Do will remove them almost instantly. One more thing, if you have to remove a stamp from a envelope for whatever reason Un-Do will remove it and when the Un-Do evaporates the stamp will be sticky and just like new. Hope this helps
How do you get Magic Marker off of glossy photo paper?
Archives
ThriftyFun is one of the longest running frugal living communities on the Internet. These are archives of older discussions.
April 16, 2009
0

found this helpful
How do I get black ink off a picture? I wrote the a name and date on the back of a picture and the ink smudged on the next picture behind it. Please help.

Chips
Answers:
jbarcher
I worked in photofinishing for 15 years. Hair spray can work for ink. Spray it on and immediately rub with a soft cloth or Kleenex. Then wash print under cool water. Squeegee off excess water on a flat surface and blow dry with a hair dryer. You can wash and dry any print this way that got water spots or a little food on it.
Janeen (06/09/2005)

By thejancat
Removing Ink from a Photo
Please be advised that the new digital images printed at home on your printer will smear and run if you get them wet if you don't use specialized waterproof ink. But, that's OK because usually you can print another. (06/13/2005)

By kidsNclutter
April 23, 2009
0

found this helpful
How did I remove gel ink from a semi-glossy photo?

By Carolinebk from Cathedral City, CA
Answers:
Removing Ink from a Photo
You could try some photo/film cleaner, which you can get at a photo shop. It will work on some inks, use a cotton swab moistened with a little of the cleaner. Try it on a corner of the photo first, then try it on the ink. Rub very gently. I worked in photo labs for over 14 years and used this trick often. (04/16/2009)

By phototer
Removing Ink from a Photo
I would try a junk photo with a similar finish, and use hand sanitizer. (04/22/2009)

By kimhis
Related Content