Removing Stains from Marble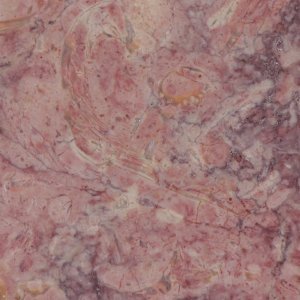 Marble, while admittedly beautiful, is a porous and easily stained material. There are methods for removing stains from marble that will not damage the surface. This is a guide about removing stains from marble.
Solutions
Share on ThriftyFunThis guide contains the following solutions. Have something to add? Please share your solution!
May 11, 2004
0

found this helpful
This will work on many stains.
Ingredients
1 tablespoon cornstarch
1 teaspoon 3% hydrogen peroxide
Directions
Mix cornstarch and peroxide to form a paste. Cover the stain with the paste and let sit until dry (about an hour). Then remove the dried paste and rinse off the area.
Questions
Ask a QuestionHere are the questions asked by community members. Read on to see the answers provided by the ThriftyFun community or ask a new question.
I have a marble slab in my shower that I kept shampoo, shaving cream and other things on. The problem is the metal cans have left rust stains on the marble. Can someone please tell me how to get the stains out? Desperately needing help.

Thanks,
Angelheart from Clyde, TX
By guest (Guest Post)
August 23, 2006
0

found this helpful
I removed yrs. of dirt from the marble piece on the floor in my bathroom doorway with that new Magic Pad from Mr. Clean. Maybe it would get the rust off.
August 23, 2006
0

found this helpful
Angie,
Marble is very delicate. Don't use any bleach, vinegar or citrus products on it. The magic eraser might be the best because it is slightly abrasive without any chemicals that might harm it.
Susan from ThriftyFun
August 23, 2006
0

found this helpful
baltimore city is famous for its marble steps. the ladies used to clean them every day. they used bleach. it isnt like you could ruin it more.
By guest (Guest Post)
September 23, 2006
0

found this helpful
I have used a regular green scrubbing pad that you can buy to clean your dishes. Just buff as hard as you dare with the dampened cleaner and the stains will be removed. Do not press too hard though, as you may scratch the marble.
March 4, 2001
0

found this helpful
My marble countertops in the bathrooms have turned quite yellow in spots. Any suggestions on how to get them clean again? I've tried everything from bleach to Zap. Please help.

By Jean
March 9, 2001
0

found this helpful
To remove stains from stone countertops make a poultice with diatomaceous earth and water adding the remedy below for the likely stain.
Rust - Iron Out
Coffee and tea - Hydrogen Peroxide
Ink, magic marker, etc - Methylene Chloride
Oil - Ammonia or a degrease
Paint - Mineral Spirits
They say the most important thing is to blot the stain quickly and not to wipe it because it can stain a larger area. Treat it as soon as possible. Marble is porous.
The link below has more information on stone care and refinishing. The article is written for stone professionals so is a little hard to follow. Hope this helps.
March 20, 2001
1

found this helpful
Just read this the other day for removing stains from marble countertops. Use vineger and baking soda. - Betty
By guest (Guest Post)
September 27, 2005
0

found this helpful
I don't know the answer- but NEVER use vinegar or anything else acidic on real marbe (its ok on cultured marbe). It will actually etch the surface!
I saw on your site that it said to make paste from corn starch and peroxide. Can I use baking soda instead of corn starch. I have a beige marble slab that has dark staining in the veins. I have no idea what it is, but it's in the bathroom so it very well could be mold, but it's not on the surface. Will this technique work and if not, what will?
Answers
February 26, 2017
0

found this helpful
You can use baking soda. It is a very mild abrasive and won't harm the marble.
February 26, 2017
0

found this helpful
Corn starch is a more neutral substance, whereas baking soda is very alkaline/basic, in the way that bleach is (though way less powerful) as such it is a good cleaning agent, but could be dangerous for delicate substances. I can't imagine it would hurt marble but you might want to test it.
February 27, 2017
0

found this helpful
I tried it with no luck. I really am baffled how to clean it. The staining is within the veining of the marble. Haven't seen anything like it on line.
How do I remove a stain from a marble countertop?

December 27, 2016
0

found this helpful
I use Soft Scrub on my counter tops. It is non abrasive and it has only a small amount of bleach to remove the stain. Put it on, rub it in, let it set over night, and rinse it off the next day. I use soft scrub on so many things. And you don't have to buy name brand, the store brands are exactly the same! Good luck.
December 29, 2016
0

found this helpful
Use diluted dish soap. Never use acid like lemons or vinegar
April 22, 2012
0

found this helpful
I was told to use CLR on water spots on my table (marble). To my surprise it left even more spotting. I was told to use a buffer with rubbing compound. I did that and it cleaned it up a little, but the spots are still there. I'm sick to my stomach about what has happened. Is there anyone that can help me?
By Robert
September 20, 2014
0

found this helpful
How do I remove water spots and make my marble table shine look like new?
How do you remove a yellow stain on a marble bathroom countertop?
By Sherrie from KY
February 8, 2010
0

found this helpful
Things You'll Need:
Latex gloves
Small bowl
Hydrogen peroxide
Clean cloth or towel
Step 1 Pour 1 tbsp. of hydrogen peroxide in a small bowl. Wear latex gloves to protect your hands.
Step 2 Dip a clean cloth or towel into the bowl of hydrogen peroxide.
Step 3 Wring out any excess liquid from the cloth or towel. The cloth or towel should be damp---not dripping with hydrogen peroxide.
Step 4 Wipe the yellow stain with the hydrogen peroxide-soaked cloth or towel. Do not rinse the surface or rub the counter.
Step 5 Let the area air dry.
Step 6 Repeat steps 2 through 5 to remove other yellow stains from your counters. Good luck.
We moved into a house that appears to have nicotine stains on the white marble bathroom countertops. I have tried Soft Scrub and lemon juice, both with no success. Any suggestions?
Nancy
December 16, 2009
0

found this helpful
Trisodium Phosphate and water. This can be found at the pharmacy. You can also use ammonia, either straight or mixed with vinegar and liquid detergent.
Anyone have any luck with removing soap scum from marble? Especially the shower floor?

Thanks,
Christie from Kona, Hawaii
March 12, 2007
0

found this helpful
Lemon Oil. The citric acid of the lemon cuts right through soap scum, but it not at all harsh. Try to get pure stuff, not something that has other additives. Make sure to wash the area well after, so it's not slippery.
How do I get a mark off a new lightweight marble fireplace?
By Danny
Is there anyway to remove unknown stains from cultured marble?
By kyazgal from Sun Lakes, AZ
A dog got locked the dog in the bathroom by mistake and it pooped and peed on the black with white veining marble floor. There is now a hazey film over one section where the pee was and the pattern of poop (just a haze) over the other section. I'm going crazy trying to figure out how to clean the film off. Any suggestions?
By Candace from Tablerock Lake, MO
Related Content