Using a Swiss Army Knife Can Opener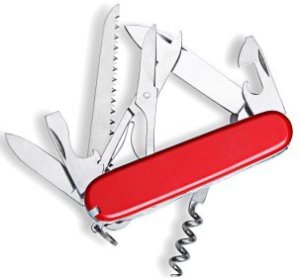 Most of us are familiar with the bright red Swiss army knife, the pocket toolkit. One of the many tools stowed away in the knife handle along with scissors and a screwdriver is the can opener. This is a guide about using the Swiss army knife can opener.
Solutions
Share a solution for this guide today!
Questions
Do you have a question related to this page?
Related Guides
Related Posts