Solutions
Share a solution for this guide today!
Questions
Here are questions related to Building a Garden Arbor.
Building a Garden Arbor Inexpensively
I am looking for a cheap way to build a garden arbor. Any ideas out there?
Hardiness Zone: 8a
By cbrock2 from Camilla, GA
---
Most Recent Answer

By Laniegirl
06/21/2010
Sarsi, I use one of those to grow my squash and cukes on. Works good!
Photos
Here are photos related to this page. Rate the photos that you like the best.
Click here
share a photo.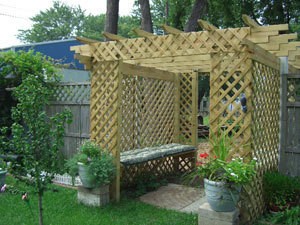 This is a garden arbor my boyfriend built for his mom for Mother's Day. She was thrilled when it was finished. It took him 3 days. He built it from a picture that was in our local newspaper. It turned out beautiful.
READ MORE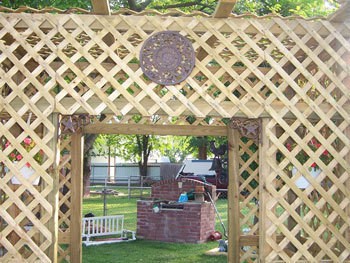 My Husband built this garden arbor. It has benches built on both sides. We grow grape vines on it in the summer.
READ MORE