Making a Postcard Quilt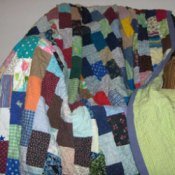 The term postcard quilt can actually apply to several quilt types. You may want to try you hand at a quilt top pieced with 4 by 6 inch rectangles. Another possibility is to create a unique mini quilt that is actually sent as a greeting. Some quilters make varying sized applique quilts commemorating their travels. Create your own postcard. This is a guide about making a postcard quilt.
Solutions
Share a solution for this guide today!
Questions
Do you have a question related to this page?
Photos
Here are photos related to this page. Rate the photos that you like the best.
Click here
share a photo.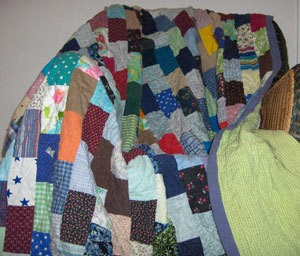 This quilt, called "Postcards" was done entirely by machine. For the backing I used a seersucker fabric to add to the puffy feel of the quilt.
READ MORE