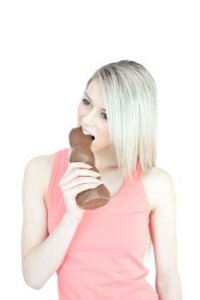 As children get older we look for new Easter gifts and traditions. This is a guide about Easter ideas for teens.
Solutions
Read and rate the best solutions below by giving them a "thumbs up".
Our kids were too old for baskets and egg hunts. However, we went to doing a basket per person. I thought it might be fun for the adults that were in their 80s, 70s, on down to get an Easter basket too. What we do is, you come with one and leave with one. We also do the Chinese exchange and the 3rd time it is dead. That keeps it lively.
Then we do an egg hunt for everyone, even the seniors. You hunt for just your own egg. If you find someone else's you ignore it and go on looking for yours. These two things have really become a tradition. We have been doing the baskets for 8 years, and the egg hunt the since 2009. Teenagers can still get baskets and they still can hunt for their egg. The baskets have no set price, or items, you just bring one you leave with one. We love it.
By Diane L. from Great Falls, MT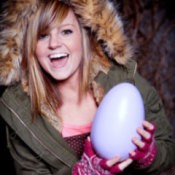 When Easter comes around, everyone gets excited about Easter baskets. At about 12, most kids decide that they are too old for Easter Baskets, but as parents we still want to celebrate this tradition of spring. Here is a list of some alternatives for Easter Baskets for those hard-to-please teenagers.
Backpack: Fill with eggs and maybe a T shirt and some books.
Nice Purse or Pocketbook: Fill with eggs and makeup or nice accessories like scarf and hat
Trapper keeper: Fill with candy and art supplies

Tin: Fill with candy and a puzzle
Square Wicker Basket: Fill with candy and games can be used on a desk after Easter.
Plastic Shoe Box: Fill with Easter grass and nail polish and supplies for doing nails and toe nails.

Tool Box: Fill with candy and some basic tools
Tackle Box: Fill with candy and Easter grass and fishing supplies
Plastic Box: Fill with the materials to make a kite and a book about kite making or directions from the internet.

Old Lunch Box: Filled with candy, Easter grass and origami papers, and a book about origami or directions from the internet. There are lots of origami sites on the internet with directions that could be printed off and put into an old notebook to fit in the lunch box.
Decorated Cigar Box: Fill with Easter grass, some candy some trading cards

Decorated Carboard Box: Fill with Easter grass and a chocolate bunny and a cookbook.
Hope this gives you some great ideas for your teenagers. This does not have to be expensive, look around your house and the things you were going to sell at your next yard sale; you will be able to come up with a lot of great ideas. One last suggestion for that kid that has just discovered coffee, an old basket with a coffee mug and a bag of gourmet coffee.
Happy Easter!
By Debra Frick
Share Your Feedback: Once you try any of the above solutions, be sure to come back and give a "thumbs up" to the one that worked the best for you. Do you have a better solution? Click "Share a Solution" above!
Questions
Here are questions related to Easter Ideas for Teens.
I have two teenage girls and not sure what to do for easter. They are not real big into candy. Any ideas would be wounderful. Thanks.

Twila
---
Most Recent Answer

By Kzog04/18/2011
My daughter is 13 and not big into candy either so we bought tickets to the skillet, toby mac and more concert at worlds of fun this summer (christian rock bands that she likes). there will be some "fun" stuff to go with it - new sunglasses, a journal, etc... but the biggie is the concert. It is a double bonus because we are thrilled that she likes christian rock PLUS it means a day of riding rides and hanging out with her parents at the amusement park. "memory in a basket"
something else that is fun is making your own candy. One year I bought the candy disks and some molds from hobby lobby (wal mart has a few too) and put those in an easter basket. We spent a whole day making chocolate suckers and candies that she was able to give to her friends.