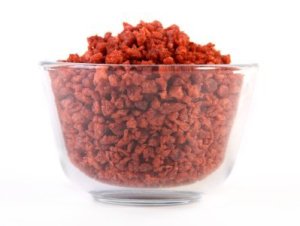 There are a number of substitutes you can use for bacon in your recipes. This is a guide about substitutions for bacon.
Ad
---
Solutions: Substitutions For Bacon
Read and rate the best solutions below by giving them a "thumbs up".
Craving a BLT and no bacon in the fridge? Doctor says, "cut the bacon from you diet?" Gone vegetarian? Tummy can't handle the additives in bacon? Here's a yummy alternative to the bacon in your BLT.
Provolone cheese. Yep, you read that right.
Simple. Using a small non-stick fry pan, place a slice of provolone cheese in the pan. (Smoked provolone is even better.) On low heat, fry the cheese slowly. I know it looks like you're going to have a big mess to clean out of that pan, but you gotta trust me here.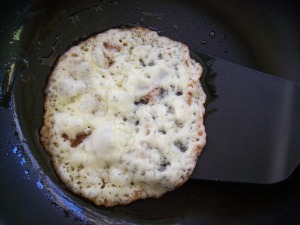 With a non-stick spatula, gently lift the edges of the cheese as it cooks. When you can insert the spatula all the way under the cheese, it's cooked enough on that side to flip it over.
Cook the other side, pressing with the spatula occasionally to force the oils out of it and keep it flat. When it is very brown and very crispy, lift it out and lay it between paper towels to soak up any remaining oil.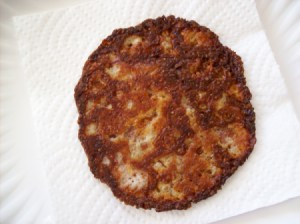 Now it's ready to use in your BLT. It has the same consistency as bacon and the smokey flavor will fool your taste buds too.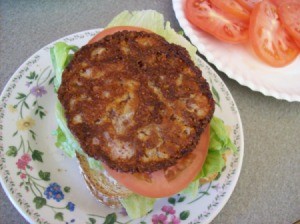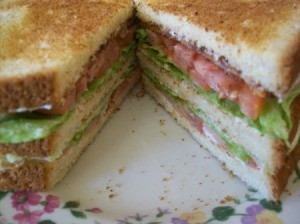 Source: Some cooking show I can't recall anymore.
By Gloria from western NY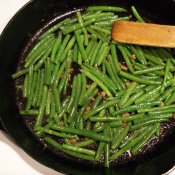 I used to cook green beans with bacon. Recently though, my husband's doctor suggested we cut back on this kind of processed meat. But we LOVE the flavor of foods cooked with bacon.
A very easy and yummy way to keep the bacon flavor in your cooking is by sauteing a sprinkling of bacon bits (the kind you buy in packets or jars made from real bacon) in a small amount (about 2 Tbsp. or less) of olive oil. Then cook your beans in the same skillet.
I do the same thing for scrambled eggs, only I use a bit of butter instead of olive oil. You could also use butter alternatives like Smart Balance when you saute the bacon bits. Then cook your eggs in the same pan. You'll have your "bacon and eggs" without the greasy meat.
This works well with other recipes, such as quiche and corn bread. No sauteing needed for these unless you like a crunchier bacon bit.
Using olive oil for your sauteing has the added benefit of a heart-healthy ingredient as well.
By Gloria from Western NY
Give a "thumbs up" to the solution that worked the best! Do you have a better solution? Click here to share it!