Solutions
Share a solution for this guide today!
Questions
Do you have a question related to this page?
Photos
Here are photos related to this page. Rate the photos that you like the best.
Click here
share a photo.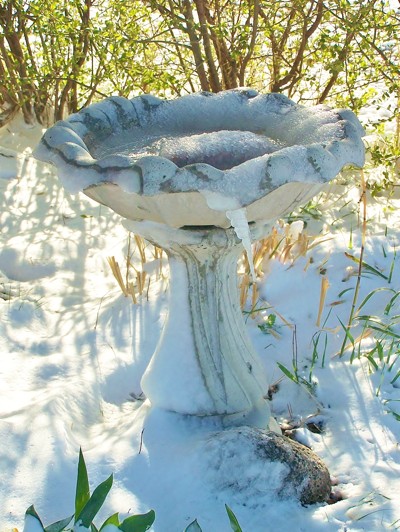 Jack Frost didn't think the birds needed a swimming pool, as much as a skating rink I guess. This is what a late spring storm did to our bird feeder I had just filled the night before.
READ MORE
Related Guides
Related Posts