Growing Passion Fruit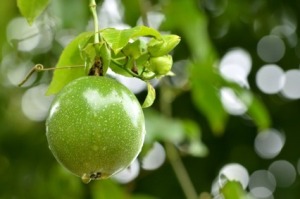 Growing passion fruit can be quite easy if you live in an area with the right climatic conditions. This is a guide about
growing passion fruit
.
Questions
Ask a QuestionHere are the questions asked by community members. Read on to see the answers provided by the ThriftyFun community or ask a new question.
December 28, 2012
0

found this helpful
My tree is 2 years old. Last year it flowered very well, but they fell off and it's happening again. The flowers are white and purple.
By Nina
January 7, 2013
0

found this helpful
Hello Nina !
I think your passion fruit is a ''passiflora caerulea'' one of the 400 members of the very large family of passiflora and nearly the only one to live outdoor in cold climate Passiflora are vines and not trees, they originate from Brazil which means that they need warmth all year round. Some passiflora have beautiful flowers others give delicious fruits and some give both. Passiflora caerulea is famous for its beautiful flowers but not for its fruits which are soft and have no taste. Check on the Internet with keyword ''passiflora'' if you can grow other types of passiflora depending on the climate of your region. But you should be happy that your passiflora is giving you beautiful flowers every year as that is the best and all what it can do.
Hope this helps!
Catherine
July 3, 2013
0

found this helpful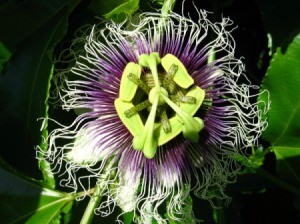 I live in Cape Town, South Africa. In February (end of summer) I planted a young granadilla vine which has since had quite a lot of upward growth on the one main leader (about 2m/6ft), but has only developed one short lateral branch. Is this normal, and is there anything I should do to encourage lateral growth through pruning? It is now mid-winter here is SA.
Thanks so much :)

By Lauren
October 6, 2012
0

found this helpful
Can you take a clipping from a lilikoi vine and start new plants?
By Joy K.
May 5, 2012
0

found this helpful
I live in Geraldton, and while it is a great place to live, sourcing something as specific as a "passion fruit vine" is rather difficult to accomplish. I have been searching, surfing the web, in order to find a seller of passion fruit vines here in Western Australia, but as yet have had no joy. If anyone has a couple of small vines for sale or knows where to get hold of some please let me know.
My thanks for your time and any assistance you may render.
Regards.
By Karl - Dragonstar from Geraldton, Western Australia
April 15, 2012
0

found this helpful
I suspect my neighbour has been spraying of pouring bleach on my passion fruit as I have smelt it. Would this kill it?
By S. Odin
I have a very healthy passion fruit plant that is producing hundreds of fruit. Unfortunately, the fruits are sour, although the original parent plant had sweet fruits. Now my plant serves mainly as decoration as the fruit is too sour to enjoy. Is there a means, maybe by way of using specific fertilizers, that will make the fruits sweet?

Hardiness Zone: 11


marangman from Malaysia
Related Content