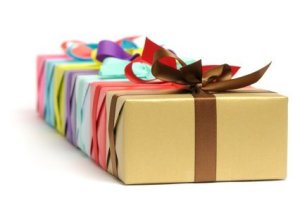 As family members and friends get older, they tend to want less material things as gifts. People have years of accumulated things and are starting to downsize their possessions and living space. This is a guide about gift ideas for seniors.
Ad
---
Solutions: Gift Ideas for Seniors
Read and rate the best solutions below by giving them a "thumbs up".
We all have someone on our gift list who is hard to shop for because they already have it all, or have limited space, such as someone in a nursing home or assisted living home. Most often, without being too nosy, you usually have an idea of their income as well. Here are a few gift ideas (many can be used year around, not just at Christmas time), of items they will really appreciate, want, use, and that won't take up a lot of space.
How about a box of envelopes, tablet of paper, pens and book of stamps? You could even preaddress a few of the envelopes with your name and address so you get a letter or two! You can also include a pad of return address labels.
For someone in a confined space, a wall calendar is nice, one that you have made with family photos appropriate for each month. Then, on the calendar you can write birthdays and other special days for them.
Are they on prescriptions? Many seniors are, and even if they have good insurance or Medicaid or Medicare, the co-pays can add up. Get them a gift card to their pharmacy, one that can be used on OTC and their RX co-pays.
Pay a month (or more) of internet or their cable TV for them, or their trash service.
Do they like to eat out? Get them some gift certificates for their favorite restaurant and remember some deliver, so check that as well for those who no longer get out and drive.
How about a box of food? Something non perishable, that contains items in the sizes that they like, such as a few cans of soup, tea or coffee, canned fruits, veggies, PB, jelly, or small canned ham. Just remember to watch the package size. If the household is 2, you want enough for both, but if it consists of one, you don't want food to go to waste. Make sure it can be frozen.

For someone on food stamps or a very limited fixed income, this is a real blessing. You might also include in that box a couple of Rubbermaid food storage type containers.

Along that same line, after a holiday dinner, package up some of the leftovers in small containers for them to take home and freeze. A senior lady at my church once told me her only food money was the $70 a month she received in food stamps. I asked her how did she make it on that? She laughed and said she was blessed to have local family who had at least one birthday a month with a family dinner. They always picked her up and took her to the dinner, and sent her home with leftovers enough to get her through the month. She said the secret was to freeze them and rotate them so she wasn't eating the same thing over and over.
A photo album is a good idea. Start it off with a few photos in it, and encourage other family members to send a few each month to help fill it up.
If they have a VCR or DVD player and family that lives away, make some home movies and send to them to play.
Other ideas include, flashlight with extra batteries, portable radio and weather radio, smoke alarms, fire extinguishers, auto club dues (if they drive), pay some on their cell phone, or if they have no cell, get them a throw away phone or add them to your cell plan.
Do something to spend time with them where you pay the way, such as a movie, dinner out, or go to their favorite outing spot.
If money is an issue on your end, issue coupons for each month, such as January: good for one dinner at our home, February: good for using coming to your home, and we bring the popcorn and board games, March: good for a drive to where you used to live and listen to your old stories (and record them!), April: good for a picnic with the grandkids.

Also add coupons for services they might use, such as washing their car, cleaning their carpets, windows, and mini blinds for them, mowing their lawn, working in the garden, painting, etc. Be creative; just look around and see what needs to be done, that due to finances or physical labor needs to be done and do it for them.
By April from Plattsburg, MO
My sister-cousins and I make gifts bags for the Senior nursing home every Christmas and the seniors love these. We use items from freebies and small items we collect on sale, off-season, or after a holiday. [non-perishable]. We also put coupons for different items we make such as bath oils, soaps, socks, booties, etc. We all feel wonderful for giving and receiving. Don't forget there are also men involved.
By Marilyn from Metairie, LA
I live in Senior Housing/low income housing. I do not have a car nor do a lot of the people that live here. Although we have a marvelous Council On Aging that has a bus for different trips there are still places that we are unable to go.
Today probably the best and most thoughtful present is to promise to run errands, go out for a meal or to take someone for an appointment. I know that everyone is really busy with parents and children, but remember the person who seldom gets out. Anyone can give a gift of a sweater or a robe, but to give of oneself is the best gift of all.
By Irene from Boston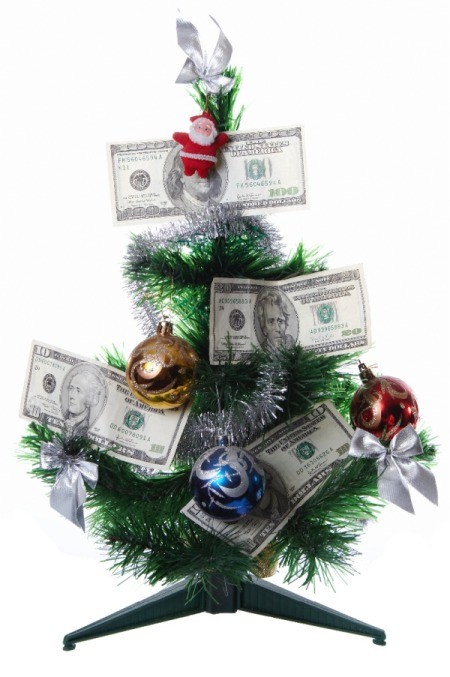 Despite claims that the economy has improved somewhat, it has worsened for those on fixed incomes and on social services. For every penny their traceable income goes up, their services drop by a penny, BUT for every $2-300.00 their income drops, their services (food stamps) only go up by a few dollars. It's not the same calculation allowance both ways. Cash gifts go uncounted unless tied to some traceable source.
These are people already living on the edge and being pushed further off it every day. Have mercy, tell you representatives to use calculations that go both ways, tell them to use lower spenddowns and higher income allowance calculations. Tell them to put a stop to the law that says food stamps (SNAP) cannot take medically necessary diet costs into account in their calculations. Those on such, as many seniors, disabled and limited-income recipients often pay up to FIVE times more for the food they must eat to survive; a fact conveniently ignored by our well-fed officials. AND, tell them to leave COLA alone.
Every January COLA enriches the system rather than those who are awarded them when, for these recipients. So much of it goes back into the system to increased Medicare costs, decreased food stamps (dollar for dollar), higher spenddowns, skewed allowable income calculations, and increased private insurance costs that they end up even further in the hole. A fifteen dollar COLA can put one $25.00 further in the hole, given the systems calculation sleight of hand where what one hand gives the other takes away. Smoke and mirrors obscuring the systemic cheating of those most in need.
For years (going back to when Paul Wellstone was in office), I have written articles and letters and made calls to bring this to the attention of media and to many of our representatives, both State and Federal, about this, only to be ignored in that. This is crucial! Please care enough to demand an end to this most cruel practice and deceit. And, hand them some cash in private, some ones, fives and even some tens and twenties if you can. Trust me, it will be well-spent and so deeply appreciated.
When buying an appliance such as a coffee maker for a senior citizen, make sure it has an automatic shut off in case they forget to turn it off.
By Yarnlady from Pennsylvania
It is not easy to find a gift for elderly friends and relatives. I give them stationary, a ball point pen and stamps.

By Jean Sterling
Give a "thumbs up" to the solution that worked the best! Do you have a better solution? Click here to share it!
Questions
Here are questions related to Gift Ideas for Seniors.
My grandpa just lost his wife (my grandma) three months ago. I don't know what to get him for Christmas now. When my grandma was alive I usually got them a gift card to go out to dinner somewhere nice. Any ideas of what to get him would be appreciated. Thank you.

April from Henderson
AnswerWas this interesting? Yes No
Ad
---
---
Most Recent Answer
By Vicki 24 428 12/01/20110 people found this helpful
Give him the same gift card and make a cute note saying you will be his date when he uses it. He will be thrilled, I imagine.
---