Gift Ideas for Seniors
As family members and friends get older, they tend to want less material things as gifts. People have years of accumulated things and are starting to downsize their possessions and living space. This is a guide about gift ideas for seniors.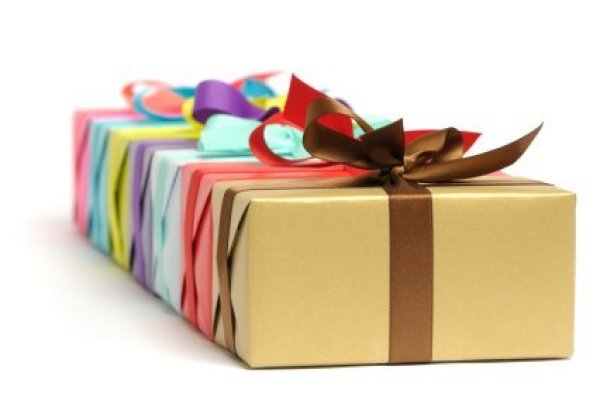 Filter

: All Articles
Sort

: Relevance
We all have someone on our gift list who is hard to shop for because they already have it all, or have limited space, such as someone in a nursing home or assisted living home. Most often, without being too nosy, you usually have an idea of their income as well. Here are a few gift ideas (many can be used year around, not just at Christmas time), of items they will really appreciate, want, use, and that won't take up a lot of space.
How about a box of envelopes, tablet of paper, pens and book of stamps? You could even preaddress a few of the envelopes with your name and address so you get a letter or two! You can also include a pad of return address labels.
For someone in a confined space, a wall calendar is nice, one that you have made with family photos appropriate for each month. Then, on the calendar you can write birthdays and other special days for them.
Are they on prescriptions? Many seniors are, and even if they have good insurance or Medicaid or Medicare, the co-pays can add up. Get them a gift card to their pharmacy, one that can be used on OTC and their RX co-pays.
Pay a month (or more) of internet or their cable TV for them, or their trash service.
Do they like to eat out? Get them some gift certificates for their favorite restaurant and remember some deliver, so check that as well for those who no longer get out and drive.
How about a box of food? Something non perishable, that contains items in the sizes that they like, such as a few cans of soup, tea or coffee, canned fruits, veggies, PB, jelly, or small canned ham. Just remember to watch the package size. If the household is 2, you want enough for both, but if it consists of one, you don't want food to go to waste. Make sure it can be frozen.

For someone on food stamps or a very limited fixed income, this is a real blessing. You might also include in that box a couple of Rubbermaid food storage type containers.

Along that same line, after a holiday dinner, package up some of the leftovers in small containers for them to take home and freeze. A senior lady at my church once told me her only food money was the $70 a month she received in food stamps. I asked her how did she make it on that? She laughed and said she was blessed to have local family who had at least one birthday a month with a family dinner. They always picked her up and took her to the dinner, and sent her home with leftovers enough to get her through the month. She said the secret was to freeze them and rotate them so she wasn't eating the same thing over and over.
A photo album is a good idea. Start it off with a few photos in it, and encourage other family members to send a few each month to help fill it up.
If they have a VCR or DVD player and family that lives away, make some home movies and send to them to play.
Other ideas include, flashlight with extra batteries, portable radio and weather radio, smoke alarms, fire extinguishers, auto club dues (if they drive), pay some on their cell phone, or if they have no cell, get them a throw away phone or add them to your cell plan.
Do something to spend time with them where you pay the way, such as a movie, dinner out, or go to their favorite outing spot.
If money is an issue on your end, issue coupons for each month, such as January: good for one dinner at our home, February: good for using coming to your home, and we bring the popcorn and board games, March: good for a drive to where you used to live and listen to your old stories (and record them!), April: good for a picnic with the grandkids.

Also add coupons for services they might use, such as washing their car, cleaning their carpets, windows, and mini blinds for them, mowing their lawn, working in the garden, painting, etc. Be creative; just look around and see what needs to be done, that due to finances or physical labor needs to be done and do it for them.
By April from Plattsburg, MO
Despite claims that the economy has improved somewhat, it has worsened for those on fixed incomes and on social services. Cash gifts go uncounted unless tied to some traceable source.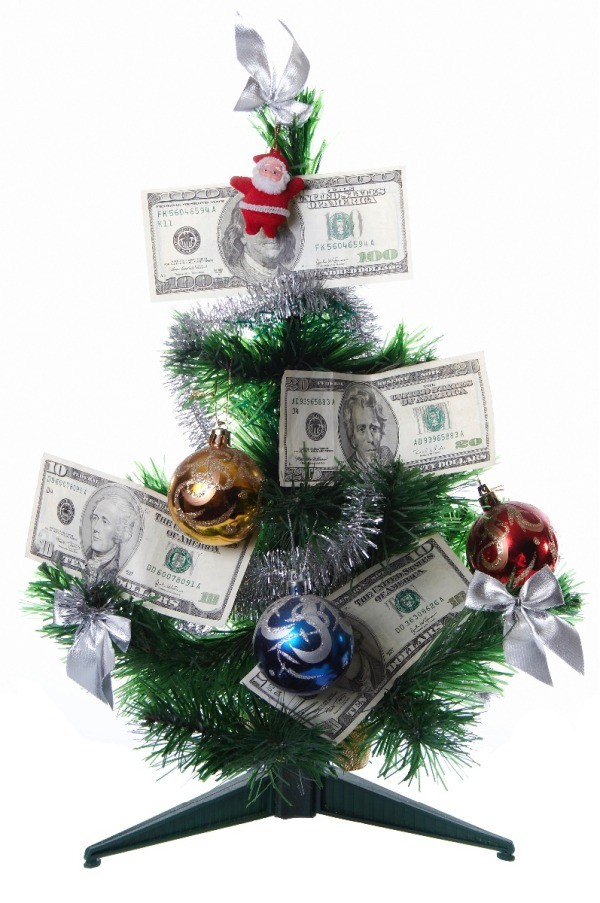 My sister-cousins and I make gifts bags for the Senior nursing home every Christmas and the seniors love these. We use items from freebies and small items we collect on sale, off-season, or after a holiday.
I live in Senior Housing/low income housing. I do not have a car nor do a lot of the people that live here. Although we have a marvelous Council On Aging that has a bus for different trips there are still places that we are unable to go.
I have to buy to presents for the senior citizen part, one for a male and one for a female. I don't know what to get. I need help, but I really don't have a clue what to get.
November 18, 2015
0

found this helpful
Why not make something, Dolly? The personal touch is always appreciated and the Internet is full of ideas no matter what your budget. I'd recommend consumables, something they'd use and enjoy.
November 19, 2015
0

found this helpful
It is simple, buy something you would really like to get if you were to receive it. If you like it others will to.
November 19, 2015
0

found this helpful
Both good ideas. Why not give them some nice frames. Seniors have tons of photos they love to show off and admire. It's a start!
November 29, 2015
0

found this helpful
I agree. I work with a lot of seniors, something thoughtful as well as usefully! The easier to use the better.create a crackers and cheese snack basket, or make a lap throw blanket...
It is not easy to find a gift for elderly friends and relatives. I give them stationary, a ball point pen and stamps. By Jean Sterling
When buying an appliance such as a coffee maker for a senior citizen, make sure it has an automatic shut off in case they forget to turn it off.
My grandpa just lost his wife (my grandma) three months ago. I don't know what to get him for Christmas now. When my grandma was alive I usually got them a gift card to go out to dinner somewhere nice. Any ideas of what to get him would be appreciated. Thank you.

April from Henderson
December 6, 2007
0

found this helpful
i was with my mom when she passed as was my dad. she did everything for him. he didn't even know where the toilet paper or paper towels were!
i would suggest you spending more time with him and help familrize himself where your grandma kept everything. i remember my dad calling me all the time to ask me if he had pot or pan to make something or where something was. then he slowly started calling less putting things that were comfortable for him. but never ever lose touch with him that is what will break his heart.
robin from nebraska
By guest (Guest Post)
Flag
April 25, 2008
0

found this helpful
Hi
Have lost my father I know what you mean for gift ideas and I want to share one with you... I do genealogy and one of the best things to do for someone is a memory book of their childhood to adult life with wife kids and grandkids and greats if there are any... memories are precious and the forever kind of stuff...
Vicki
Im a native West Virginian and doing genealogy has helped me with the loss of my Grandmother my Father and my Husband
December 1, 2011
0

found this helpful
Give him the same gift card and make a cute note saying you will be his date when he uses it. He will be thrilled, I imagine.
February 28, 2016
0

found this helpful
Take him to a movie, a play, a game...ask him what he'd like to do that he hasn't done lately and take him. Give him YOU.
Read More Answers...
I am looking for directions or patterns for sewing for elderly shut-ins. Such things as bags for walkers and wheelchairs. Also, lap robes or anything else you might think would be useful to them. I would appreciate your imput.

Judy from Birmingham, AL
Answers:
Craft Ideas for Elderly Shut-ins
Hi You should try http://www.craftbits.com they have a therapy disabled crafts section for elderly people.
good luck (07/21/2006)

By Trisha
Craft Ideas for Elderly Shut-ins
Dear Judy, Go to this link and download for free this computer software. It gives you all kinds of patterns for bags, shawls, hats, and slippers that are super for anyone. The link is: http://www.wildginger.com/products/wildthings.htm
I've used their software for sewing my daughter's wedding dress and I can tell you, It's a life saver! Hope this helps! CaseyT6 (07/26/2006)

By CaseyT6
Craft Ideas for Elderly Shut-ins
This is more like an aid rather than a craft. If your elderly friend or family want to garden but the seeds are too small for them to see or pick up, the seed can be rolled into a more handy sized ball in dryer lint with a little glue and allowed to dry. Then they still can participate in the beloved gardening but with less eye strain or pain.

If that isn't enough - there was a post awhile back about using strips of toilet paper that seeds are glued onto with a dot of glue spaced as directions suggest and laid in the ground and covered ! That would make for a LOT less bending !
(07/19/2007)

Related
© 1997-2016 by Cumuli, Inc. All Rights Reserved. Published by
ThriftyFun
.
Page
generated on August 22, 2016 at 12:28:26 AM on 10.0.0.66 in 4 seconds. Use of this web site constitutes acceptance of ThriftyFun's
Disclaimer
and
Privacy Policy
. If you have any problems or suggestions feel free to
Contact Us
.