Recycled Wrapping Paper Ideas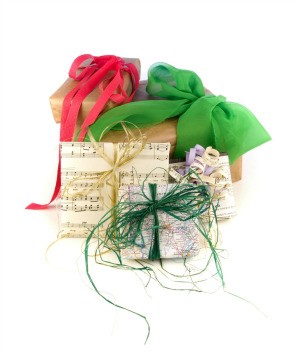 Reusing gift wrap or wrapping gifts in recycled paper is a great way to not add more paper to the landfill. Share your ideas for using recycled or reusing gift wrap. This is a guide about
recycled gift wrap ideas
.
Solutions
Share on ThriftyFunThis guide contains the following solutions. Have something to add? Please share your solution!
For free/cheap gift wrapping, save old red and green shirts or find them cheap at the thrift store or at yard sales throughout the year. Cut them up and use for wrapping gifts. Any buttons can be used to make cute package ties.
By vaylmer from Boston, MA
It's perhaps not always appropriate to give someone a gift wrapped in recycled materials. It can look a bit mean and thoughtless and can appear as if the recipient is worthless in your eyes. Some people would be offended.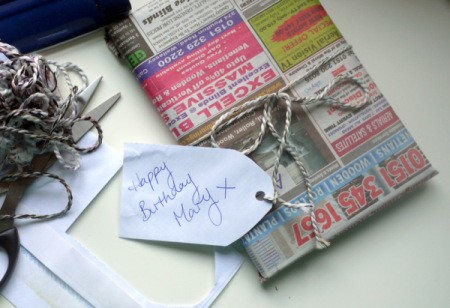 However, if you do like to recycle and know people who are like minded you can enter into a pact with such friends, relatives, and work colleagues to always use recycled paper, ribbon, string, and bows when giving presents to each other. This could include pre-used gift wrap, newspapers, pages from magazines, and tags cut from old envelopes or cereal packets.
Pretty gift wrap is very expensive. When I receive gifts, I carefully unwrap my present, fold the gift wrap it came in and put it away for later. Then I put my iron on DRY and COTTON setting. Iron the plain paper on the right side, embossed or shiny on the wrong side. Don't keep the iron on the same area for too long because it marks or burns, long sweeps are best. Roll up, and you have pretty gift wrap for nothing!
By Cettina from Malta, Europe
January 21, 2005
2

found this helpful
Save gift wrap; put it through your shredder. Place the shredded gift wrap in two separate bags: one for general gifts and one for Christmas time. These bags can hang on hooks most anywhere until needed for packing, separating items or whatever. The shredded paper not only looks nice but you`re recycling as well. Have fun!

By Marian
When my UPS packages arrive, they have brown paper in large sheets for stuffing. I iron them and use colored ink and stamps to decorate the paper for wrapping paper.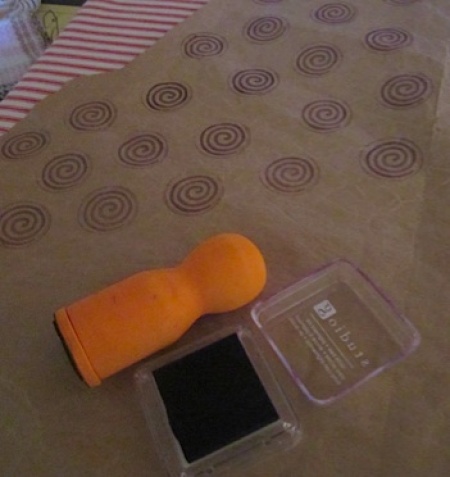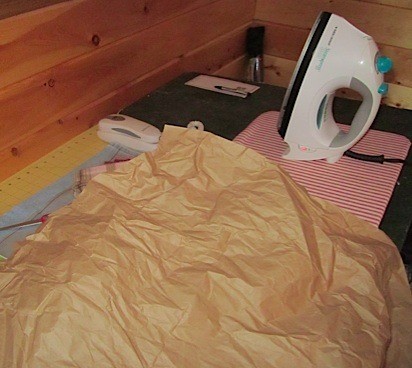 If you have clear 2 litre plastic soda pop bottles, you can use them to hold a gift. Just cut an "H" on the side of the bottle, peel open the plastic, insert gift, be it a wrapped gift with ribbon, a teddy bear or doll, or a fresh baked treat. Once you are satisfied with the look of the bottle with gift inside, close up the "H", and seal with some clear packing tape. Use this area as the back of your bottle display. Items can even be mailed with the correct postage attached.

I had a great time at the post office mailing a few of these gift bottles. Sure makes for a fun gift and it is even better when the receiver tries to figure out how you got the gift inside.

By Karyn from Ottawa, Canada
Seeing as chip bags pile up fairly quickly, I decided several years ago to put them to good use and save money at the same time. I wash them good, let dry, cut off the top edge, and turn them inside out.
Read More...
Wrappings don't have to be wasteful. I love gift bags! It's become so much easier to wrap things and to put together the collections of little gifts I usually give. What's more they can be recycled almost indefinitely if you are careful with them.
Read More...
Need a cute little Christmas gift bag? Crochet this bag from recycled plastic grocery bags. Here is the free pattern link too.
Read More...
October 14, 2004
0

found this helpful
Gift wrap can get expensive, plus it tears easily if you are wrapping an odd shaped, or sharp cornered gift. I used cloth remnants from sewing projects instead of wrapping paper and found they were oohed and aahed over as much as the gift was.
Read More...
Ness - Lakeview, NY
0

found this helpful
More Christmas wrapping ideas. Small gifts like gift cards, small toys, jewelry items, etc. fit inside toilet paper rolls nicely, and then you just wrap overtop of that, twist the ends of the wrapping paper, and you have a cute little "Christmas cracker."
Read More...
January 14, 2017
0

found this helpful
This is a guide about recycled tin can gift wrap. Repurpose your cans into great little gift containers.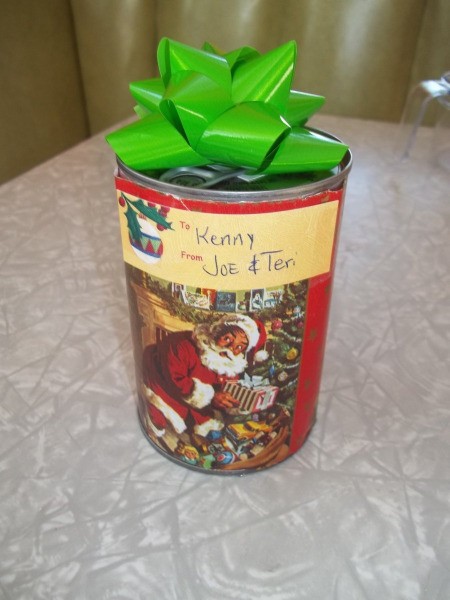 I like to give little presents at holidays like Easter to my neighbors and their children - and although they looked great, all the wrapping were recycled! The violet ribbon was saved from a gift, the yellow stripped cellophane around a bunny came from a bouquet, and the gift bags and tissue and the bows all had been around before. So be careful in unwrapping your gifts - you can use the ribbon/bows, even the paper again for someone else. It's ecological and thrifty, too. (And fabric ribbon, even the thin rayon kind can be ironed to make it look nice and fresh, too, My great aunt taught me that.)

By Pam from L.A.
Related Content