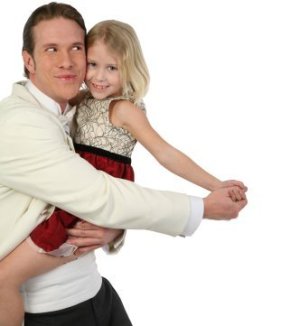 Memories of a daddy daughter dance can last a lifetime. This is a guide about planning a daddy daughter dance.
Solutions
Share a solution today!
Questions
Here are questions related to Planning a Daddy Daughter Dance.
We are having a Daddy-Daughter dance this spring at our elementary school. Does anyone have some decorating ideas? We are going with a spring theme. We need to decorate the gym for the dance and the cafeteria for snacks and rest!
By Helen K.
---
Most Recent Answer

By Linda L.01/17/2012
How about having the kids trace and then color or otherwise embellish the figures to look like themselves. Cut out and mount around the walls. It might be fun for each dad to find the cut-out he thinks is his daughter!
How do I plan a father/daughter and mother/son dance at a church?
By drenmyers from Memphis,TN