Read and rate the best solutions below by giving them a "thumbs up".
Flies Biting Dogs Ears
We have two Pits and a Rotwieller that are having trouble with flies biting their ears. We have tried fly sprays and ointments, but they aren't working well. Also, the dogs just rub the ointment off as soon as we apply it. I know this has to hurt, but I need to know what we can do to stop this. These are outside dogs that are not comfortable inside and we have two little inside dogs and not much room anyway. Please help us to help our dogs
Thank you, Brenda from TN
---
RE: Flies Biting Dogs Ears
We have horses and a Blue Heeler that I use this horse/dog spary on. It's called 'ZONK IT!35' and can be bought at most any tack/feed stores that sell equine products. Just spray it on the ears or all over if you like. If they don't carry it, suggest that they do. It's a very big seller. It's made by CutNHeal.
By Chris O.
RE: Flies Biting Dogs Ears
For flies, I would ask the vet. I had fly spray I used on my horse but I think it would be too strong for a dog.
Good luck!
By Jennifer in Northern Virginia
RE: Flies Biting Dogs Ears
To keep flies off of my dogs ears we use a product called SWAT. It is really greasy but works great. We got our at a farm store. It comes in a jar in either pink or white salve.
By Kathy.
RE: Flies Biting Dogs Ears
I have the same problem and have found success with 2 products. The first is Skin So Soft bath oil by Avon. The other is Buzz Off, an all natural insect repellent. You can find it at
http://www.buzzoff.us
online. Both of these can just be wiped on.
By gazookeeper
RE: Flies Biting Dogs Ears
I would try too put vasoline on the dogs ears too keep the flies away.
By Joyce wis
RE: Flies Biting Dogs Ears
We also have two Rottweilers who grace our back yard and have had the same problem with flies. It must be a common problem here in Alabama because we had to call a couple different vets in order to get what we needed. They recommended VIP Ointment. It seems to be working well. It is supposed to be a fly repellant and help heal the ears at the same time. Hope this helps.
By mistydel
RE: Flies Biting Dogs Ears
VIP last only 1 day, and my other dog licks it off. Also it won't work with them rubbing it off.
RE: Flies Biting Dogs Ears
I feed each of my dogs a 5000mg. garlic oil softgel daily. Haven't had a flea for years (used to get often) and I haven't seen any flies either. Not sure if this is keeping away flies. I put the softgel in a prune and the dogs eat it right down. Easy way to feed and med.
RE: Flies Biting Dogs Ears
You can also us OFF just as you would use on yourself.
By suzi homemaker
RE: Flies Biting Dogs Ears
Dont use DEET for dogs! I just read an article that said that it doesn't work and just further irritates the dog.
By Elizabeth
RE: Flies Biting Dogs Ears
Boy, thanks guys for all of your feedback! We have a lab/chow mix who is 16 years old. He loves to be outside and lies on our front porch all day. This year is the first year that flies have been at his ears. After reading all of your feedback, I went and grabbed my insect repellent from "Burt's Bees". It works great and smells good too! It's oily so it soaked in and I only have to use it about once a week! It worked better than anything I have purchased through a vet or Avon. I sprayed a little on my hands and rubbed it over the rest of his body too just to be sure they stay away from the rest of him. His last years shouldn't be spent in the pain those flies must cause. Thanks Burt's Bees!
By Sandi
---
Flies Biting Dogs Ears
I have 2 outside dogs. With the summer here the flies have been biting their ears, as well as body. Their ears and some parts of the body are bloody and even scabbed. Does anyone have any inexpensive remedies that can be not only used on their ears, but the body as well?
Stacy from Wichita, KS
---
RE: Flies Biting Dogs Ears
Use insect repellent from "Burt's Bees" on the dog's body and a thin layer of Vaseline on the ears. It will help a lot trust me.(/I)(/b) (07/13/2007)
By candleglows
RE: Flies Biting Dogs Ears
Go to the tractor supply company and get a fly spray for horses and dogs its called Bronco and it works really good. It is about $6.00 for a spray bottle of 32 oz. or something, but it is worth every penny. (07/13/2007)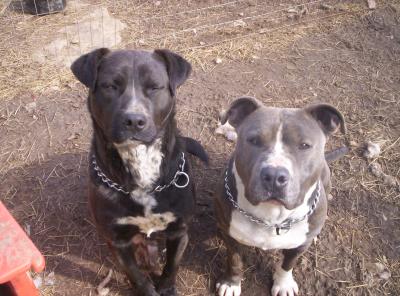 RE: Flies Biting Dogs Ears
What a pair of sweeties, we put zinc oxide cream on our cat's ears to stop sun damage. The stuff is thick as can be and I doubt that flies could bite through the stuff. It is has good healing properties, as it is otherwise known as diaper cream. Also, I would suggest that the area they are kept in be hosed down daily to remove any "doggie" presents. The one thing flies like better than to annoy dogs and people, is poop and peepee. You might also try the old fashioned sticky fly strips hung around the dogs compound, it certainly can't hurt. Good Luck. (07/14/2007)
By Hedera
RE: Flies Biting Dogs Ears
My vet told us to get Flys Off spray at the pet store. It works and is not too costly. (07/14/2007)
By Rosa
RE: Flies Biting Dogs Ears
I went to the local Feed and Seed store and they sell a product for horses (it's a gel) to keep flies and mosquitoes away. Flies go after dogs ears, because it is the closest spot they can get through the skin to get to blood. The gel will harden and protect the area. (07/19/2007)
By Laurie
RE: Flies Biting Dogs Ears
I mix Vaseline and clove oil and rub it on my dogs ears. So far it seems to work. (06/02/2008)
By momma of 2
RE: Flies Biting Dogs Ears
I have a Lab and his ears are always swarming with flies, and the stuff our vet gave us wasn't working what so ever. My friend told me about k9 Advantix and after about a week or two the flies were completely gone. It works great. (06/21/2008)
By Jasmine
RE: Flies Biting Dogs Ears
I had a terrible problem with flies biting my dog. I was told to go to Southern States, a farm supply store and purchase a fly tag, about 3x2 in diameter. It is used for cows and hung on their neck. It worked. My dog's ears are healed and no more flies. I tried everything, spent a lot of money and drove myself crazy trying to stop the problem. It is the only thing I have found that works. (07/16/2008)
By JAH
RE: Flies Biting Dogs Ears
Hang plastic baggies full of water with a small piece of foil paper inside, around the home of your pet and on any area that you don't want flies, the flies will disappear with in hours. (07/27/2008)
By Mary
RE: Flies Biting Dogs Ears
I got stuff from the vet that cost $15 and did not work. I went to the store and got $4 Desitin cream and in 2 days, the open sores were gone and now are only little scabs. They will try and wipe it off, but the flies stay away. Thank you, it really works. (07/30/2008)
RE: Flies Biting Dogs Ears
We melt a large jar of Vaseline and add 2 oz. of oil of citronella. (08/04/2008)
By Dianne
RE: Flies Biting Dogs Ears
I can only tell you what not to do. Do not get the fly attracting jar. (08/18/2008)
By Sammi
RE: Flies Biting Dogs Ears
WD-40 works really good for some relief. It is safe for use on the dog. Creams are OK until the dog paws away at it then the problem reoccurs! (09/04/2008)
By Ken
RE: Flies Biting Dogs Ears
All comments seem valid to me but it's really trial and error. I've been dealing with this problem of biting flies for over 10 years now and have found a measure of success.
Yard care: Pick up all animal excrement and fruit which attracts flies. Try to do this daily. I prefer late afternoon once the sun has dried it out. If that's not possible lightly spray RAID on the excrement to kill roaming flies.
Animal care: Initially my dogs would run and rub Fly's Off ointment all over the grass. Now I go to my local butcher and order 2" steaks of cow thigh bone and freeze them. I've learned to use thick and long-lasting chewables as rewards. Little pepperoni-type sticks just don't hold their attention that long.
My procedure with two Golden Retrievers here in So. Calif.: One at a time I'll spray and rub in a citronella spray like "Bronco" then rub in about a tablespoon of Gel Fly's Off, ears, throat, between eyes and snout, paws, tail...you get the idea. As I finish one dog I give it a bone treat. Then I'll repeat with the other dog. Once they have the bone they will take off and eat solo in the sun, which has the added benefit of further melting the gel.
An aside, you can spray Clorox Disinfectant in the bucket of dog droppings which you may keep in a bucket till trash day. No smell, no flies. I know it is a process, but not a sacrifice for my beloved dogs. Good luck. Carlos (10/27/2008)
By Carlos
---
Getting Rid of Flies on Dogs
I recently washed my girls (Cobe and Ivy) and found these small black flies on them. They seemed to have gone away and were dead in the water, when I was done bathing them. They were not fleas, I know what fleas are and look like. I just don't have any idea what they are. They were small like fleas, but didn't seem to bother them much (no iching). Are these fruit flies? I have never heard of fruit flies on a dog, but they are bad around here this year? Any idea?
Mindy in Ontario
---
RE: Getting Rid of Flies on Dogs
There is a product used for horses to keep flies off. It can be found in the pet stores or online pet stores.I think it is called "Fly-off", but cannot remember for sure. Best of luck. (04/30/2005)
RE: Getting Rid of Flies on Dogs
Why not call a vets office and ask? They deal with animal problems all the time and I'm sure they'd have a solution for you. I don't, or I'd post it. (05/02/2005)
By MrsMoted2
RE: Getting Rid of Flies on Dogs
Avon sells a bath oil that I can't remember the name of right now. Soft Sense? Look for an Avon representative, they will know. It also works for fleas. Fill the tub with warm water, adding the bath oil under the running water. Then dip them. Just like a flea dip basically. Please don't use the "Fly-off", it is safe for horses and cattle because they don't lick themselves. I also have those fly-catcher bags hanging up, they really work. (05/03/2005)
By Barb
RE: Getting Rid of Flies on Dogs
Avon's Skin So Soft, bath oil-supposedly spritz on animal and will keep fleas off. Personally I use Advantage, (around $10.00 per vial) get from vet, pet store or EBAY. Seems pricey, but really isn't when you consider cost of shampoos and spray. Really does last at least one month and keeps fleas off. A friend lives in country and has large dogs and uses the "Bio Spot" products. Less expensive than Advantage and she says it works. (07/20/2005)
By Sandy
RE: Getting Rid of Flies on Dogs
You are not by yourself in getting rid of flies on dogs. However, I found that Vaseline (trade name) can help protect the dogs ears from being chew by the flies. However, you will have a problem if another dogs keeps licking the dog ears. (08/12/2005)
RE: Getting Rid of Flies on Dogs
For getting rid of those pests, I use vinegar. I'd rather have a smelly dog than a sick one. I use the Albertson's cheap vinegar. (08/23/2005)
By Jeri
RE: Getting Rid of Flies on Dogs
Someone just told me that you can place cat nip and basil in cheese cloth, hang it in the area where dogs are, and it will keep the flies away. Could be worth a try. (08/29/2005)
By Kathryn
RE: Getting Rid of Flies on Dogs
I have a Lab who lives outside. He also has problems with flies. I try to bathe him on a regular basis and coat him with baby powder. Flies don't seem to like it. Also for his ears, I found that Desitin diaper cream (thick version) does the trick. It contains Zinc which also helps heal any existing wounds from flies. It works better than Vaseline and it promotes healing. I apply a thick coat to the tips of his ears. I have been through several products and it works the best. Considering I have worked for a veterinarian for 10 years, I use what works. However, it may leave some residue on dog's head (if they shake a lot). Try it consistently for 7-10 days, it might work for you. (05/22/2007)
By Mrs.K
RE: Getting Rid of Flies on Dogs
I use a product you get from the vet. It cost about 8 dollars, and you rub it on their fur, and can rub on their ears, and hard to reach places, like between eyes. It lasts for 2 or 3 days. You can smell the insecticide in it, but man, it keeps the flies from biting them. It is called, Pet-Guard. It is made by Virbac, only sold by licensed vets, although I wonder if you could buy on internet. My dogs ears get eaten up, if I do not use it. I have had the same bottle for about 2 years, it is worth it. Good Luck. (05/28/2007)
By K in Kansas
RE: Getting Rid of Flies on Dogs
I use Larry's Fly repellent its mostly for horses, but the latest bottle said its OK for dogs. You mix it with water and it lasts for year for me. I have 4 dogs and I spray them all over especially the ears and I also spray their beds and the back door. Works very well. (07/05/2007)
By Guest
RE: Getting Rid of Flies on Dogs
Whatever you do, if you have kittens, do not spray fly spray around them. My grandson sprayed a kitten and it died. Probably licked it's hair and ate it. (08/25/2007)
By Little Suzy
RE: Getting Rid of Flies on Dogs
I have a Rottweiller and the flies were tremendous on him all over, his ears especially. There is an auction barn across the street so there is no shortage of flies that's for sure. I tried canola oil last year and it seemed to work even after he rubbed most of it off in the dirt. His ears were very chewed before I tried this and it seemed to allow them to heal faster without the flies bugging him, but I am going to try the diaper cream too that sounds like a good idea. I guess it's only canola oil that works (I tried olive first cause it's thicker, but it didn't work.) (05/22/2008)
By Amber
RE: Getting Rid of Flies on Dogs
I saw one person say that a friend has used Bio Spot for fleas. Please do not use this product or any of the cheaper versions. There are numerous animals (mostly cats) that have become deathly ill after having these cheap products applied to them. It's much safer to use the veterinarian approved products and cheaper in the long run. If you have an animal that becomes ill, it will require immediate veterinary care to keep it alive. Please pass this information on to all animal lovers. (05/25/2008)
By Tracy
RE: Getting Rid of Flies on Dogs
I have found that Swat is the best product out there, a little on the messy side, but I have no complaints because it does its job. Another thing is if you can hang one of these things outside near the kennel. It is awesome in attracting and killing flies. I promise you'll love it. http://www.amazon.com/Trap-N-Toss-Disposable-Fly/dp/B0002XI7GO Good luck. (06/11/2008)
By Judy G.
RE: Getting Rid of Flies on Dogs
My vet told me to get the word out to make sure no one puts a product with Deet in it on a dog. It is very bad for the dog. (07/15/2008)
By Nancy
RE: Getting Rid of Flies on Dogs
I just discovered my poor old Mastiff has a badly infected ear from the flies eating him alive. My younger Mastiff was starting to get eaten by the flies. I bathed them both with medicated shampoo, applied Bag Balm to the ears and applied "Bronco" fly spray to them both. I used to work with horses and Bronco is good stuff $5.99 for a huge spray bottle. Make sure you apply it to a cloth for the face, you don't want that stuff in their eyes or being inhaled by anyone. I'm going back to the feed store today to get oral antibiotics for my old boy. I will post again in a few weeks to let everyone know how it goes. My poor dogs. (07/23/2008)
By JoAnn
RE: Getting Rid of Flies on Dogs
I found a good natural solution. I use Bag Balm on the worst effected areas. i.e. the dogs snout and ears. Then I apply Burt's Bees All-Natural Herbal Insect Repellent. It contains caster oil, rosemary oil, lemongrass oil, cedar oil, peppermint oil, citronella oil, clove oil, and geranium oil. It works great and isn't toxic. Smells good too. (09/05/2008)
By Kim
---
Flies Biting Dogs Ears
My Pyrenees had puppies outside and the flies are very bad. Is there anything I can put on them to stop these biting flies?
By lingreen
Editor's Note: Zinc and Zinc Oxide can pose a risk to your dog's health.
---
RE: Flies Biting Dogs Ears
I used to put a thin coating of Bag Balm on ears, seemed to keep the flies away. (05/11/2009)
By nanner1
RE: Flies Biting Dogs Ears
You can buy an ointment just for that purpose. Your vet probably has it or a pet store. I bought mine from a pet catalog. You might try a little Vaseline. (05/19/2009)
By Stngray
---
Flies Biting Dogs Ears
How do I keep the flies from biting my dog's ears?
By Samantha from Parramatta, NSW
---
RE: Flies Biting Dogs Ears
We used to live up north (New Hampshire) and each May, the black files (very tiny and very vicious insects) would bite our dog's ears. He was an Akita, and had big ears that stood straight up. Our vet suggested that we heavily coat his ears with Vaseline, putting a barrier between him and the flies, and it worked. Kind of messy, but it was for a short period when the flies were biting (like a month). Hope that helps. (03/22/2010)
By Ginnywest
RE: Flies Biting Dogs Ears
There is a product that you can use that people use on their horses. Go to your local feed store and ask them. You can also call a large animal veterinarian. (03/22/2010)
By K9cats
RE: Flies Biting Dogs Ears
Coat ears with a thin layer of Vaseline. Not the inside of ears. (03/24/2010)
By Judy
---
Getting Rid of Flies on Dogs
The flies are really bad this year. Does anyone know what to put on dogs to keep the flies from biting their ears and the rest of their body?
---
Getting Rid of Flies on Dogs
How do I keep flies off of my outside dog?