Cleaning Your Dog's Teeth
One way to help keep your dog happy and healthy is to keep their teeth clean. There are a number of home use products on the market so that you can clean them yourself. This is a guide about cleaning your dog's teeth.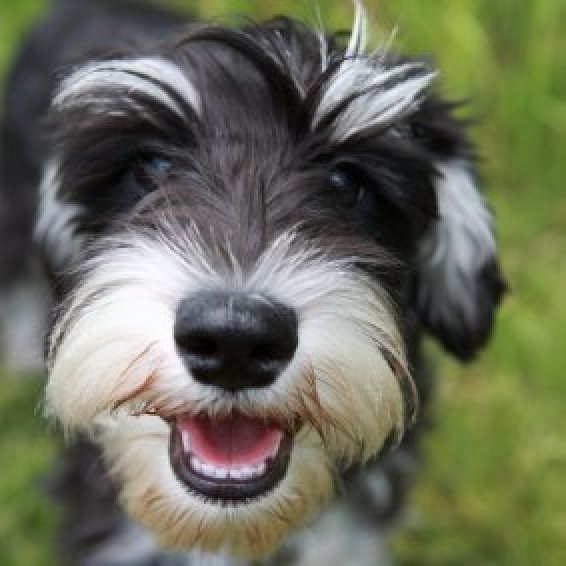 Filter

: All Articles
Sort

: Relevance
We have never brushed our pooch's teeth before, nor have we had the vet do a tarter removal or cleaning on her. She is now 12 1/2 years old and in good health, but I noticed that some of her teeth have the orange-yellow build up starting on them. Also, bad breath is now showing up. She doesn't chew on her hard bones as much as she use too. We don't have the $350 for a teeth cleaning. Any suggestions?
By CC
February 24, 2015
0

found this helpful
Try cleaning your pet's mouth/ teeth: Do NOT use regular human toothpaste for your dog. Most human toothpastes include fluoride, which is extremely poisonous to dogs. You can find toothpaste formulated for dogs at most good pet stores.
Dental Kit: $15.00 http://www.cesarsway.com/shop/dog-health
Instructions: cesarsway.com/dog-care/dog-health/7-tips-for-doggie-dental-care
February 24, 2015
0

found this helpful
Apple Slices. Help to clean residue off a dogs teeth, which helps to freshen her breath. Apples are a good source of fiber as well as vitamin A and C. Make sure to take out the seeds and the core before feeding to your dog, as these can be choking hazards.
April 8, 2016
0

found this helpful
try plaque off, it seriously worked on my two dogs.......you need to use it every day for around 8 weeks before the plaque softens then give your dog something like a deer antler chew or something good to chew on and the plaque comes off........I give mine it every day and the plaque doesn't build up again.
Read More Answers...
Our 5 year old Rat Terrier needs to have her teeth cleaned. The Vet wants $250.00 for this. Has anyone cleaned their dog's teeth with the toothbrush and paste that the pet stores sell? I would be willing to try it. If so, how do you do it and how is the dog's mouth rinsed of the paste?

Many thanks,
Rosalie
September 28, 2006
0

found this helpful
I brush my dogs teeth I have a pitbull and a mini pin. I got a tooth brush that fits on your finger from the pet store and I use my toothpaste. My dogs like the taste and I dont rinse
By guest (Guest Post)
Flag
October 10, 2006
0

found this helpful
I use a smidge of peanut butter-don't know how healthy that is, but at least my dog will let me put the brush in her mouth and get the gunk off.
October 16, 2006
0

found this helpful
You DON'T use our toothpaste. That is harmful to dogs. Get dog toothpaste at pet store. I let my dog chew on the toothbrush and she thinks this is fun. Then I just put her between my legs and brush as best as I can. They get used to it. But NOT our toothpaste please.
Read More Answers...
How can I get plaque off of my dog's teeth without going to a vet?
By Janet from Portsmouth, OH
February 20, 2011
0

found this helpful
Your pet's vet should clean the dog's teeth to remove all plaque buildup. The vet can tell you if the dog has gum disease or any teeth need pulled.
For maintenance thereafter; you can add a cap full of breathalyzer to the drinking water daily which slows down the bacteria inside the mouth.
Use a child's battery powered toothbrush to keep teeth clean at least three times a week if the dog is small and get a larger toothbrush according to dog size. I've tried the regular toothbrushes and I prefer the battery operated ones better. Notice when the dog yawns how clean the back teeth are. If you're missing places or cleaning well.
You can give a RAW bone to a dog as long as it's placed in the freezer for two weeks first to kill the bacteria. It is cooked bones that cause many problems for animals as they splinter and get swallowed. I buy bags of bones from the meat packing business and keep in the freezer for my pets and they do help clean teeth. The dogs get these outdoors.
Canned dog food and soft cooked foods are okay as long as their teeth are cleaned afterwards. It is this type of food preparation that cause more plaque on teeth sooner. Dry dog food is best to help keep teeth clean versus the soft food.
February 21, 2011
0

found this helpful
I know you don't want to have the vet remove the plaque but for the dogs overall health please do so and maintain thereafter using Lorelie's suggestions.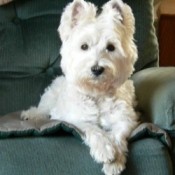 It is best to start with a puppy, if possible, but any age will do. Purchase toothpaste and a toothbrush made especially for dogs. Put a dab of toothpaste on toothbrush, and attempt to softly brush (circular motion) along the sides of their mouth along the gum line, pulling the cheek out. If they resist, let them lick the toothpaste and even lightly chew on the brush (if a puppy), and then try along the side again. Keep trying before bedtime each night, and they will get used to it.
When you can actually brush the teeth, use more toothpaste for each side. You should be able to even hold the mouth open and brush the insides of their upper teeth. It makes such a difference in their health and well-being, and you avoid the expense of teeth cleaning later on. It is important to be gentle at all times and don't lose patience. I always let them lick the toothbrush when we are done which feels like a treat to them.
Source: After needing to have our German Shepherd's teeth cleaned twice by the vet, we started with our first Westie. We have now had 4 Westies that we've brushed their teeth since they were puppies. We have had great success with good health and no need for teeth cleaning. They have made it to ages 14, 16, 14, and 14.
By Connie E. from Naples, FL
What can I do? Bandit will not let me brush his teeth either with the tooth brush or the finger brush. He bites hard on the brush locking it out of his mouth and if I don't move my finger I'm afraid it will suffer the same. Any suggestions out there?
He is just over 3 and his teeth are in good shape; he doesn't like Greenies or rawhide. I have to buy him pigs ears and Bully Sticks (bull's penises) which are not cheap 3.00 a stick only 4" long and curly; he loves them. He won't eat Milk Bones either. I'm at my wits end. Help please, I cant afford to get his teeth cleaned. Who can?
By Debbie T.
May 8, 2015
0

found this helpful
I recently purchased Breath-Less "Brushless-ToothPaste" chews and believe they are working on my dog's plaque. I freeze them and feed 2-3 a week. They are sold on Amazon, and cheaper on Swanson Vitamins where I buy supplements. My dog likes them. I also can't afford vet cleaning!
I would love to hear from any of you who brush your dog's teeth and what kind of doggie toothpaste you use and how you got started and how the dog likes it, etc.
By Robyn from TN
June 27, 2014
0

found this helpful
I have 2 dogs & I bush their teeth with the toothpaste from pet store as human toothpaste has something in it that is not good for them. I use the rubber finger and also a toothbrush. I have to get them to open wide enough to get behind the teeth so its a little work but if I had started when puppies they would have been fine with it. I also put their toothpaste on a chew bone nyla kind I keep outside on porch I dont know how much good it does but I do it sometimes.
Has anyone ever heard of using a section of pantyhose wrapped around your finger to gently clean your dogs teeth?
By VeroYorkie
September 28, 2011
0

found this helpful
Never heard of that. Does it work?
Catherine Forman
0

found this helpful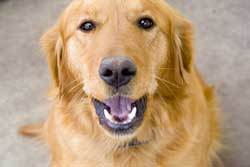 You don't need to be a professional to help your pet keep their teeth in good shape! With a little patience, brushing your dog or cat's teeth can be a breeze!
If you are starting with a puppy or kitten, your job will be much easier. An adult dog or cat will be much more reluctant to let you stick your fingers in their mouths. But the first thing you need to do is get your pet used to the idea of fingers near their mouth and toothpaste in their mouth.
Pick a time when you are both relaxed. Maybe after a meal, when the pet will be a little less energetic.
Cuddle the animal on your lap and gently stroke their cheeks with your finger.
After a few sessions of cheek-stroking, introduce the pet-safe toothpaste. Put a dab on your finger and let them sniff and/or taste it. Pick a flavor that you think will be pleasing to your pet.
You can use a brush, your bare finger, or any number of tooth-cleaning apparatuses. But please don't jam it right into your pet's mouth. Start with just the easily accessible teeth, and gradually increase the cleaning area. If you or your pet start to get agitated, it's time to stop for the day.
You want tooth brushing to be a positive experience, something your pet looks forward to as bonding time! Praise them for good behavior as you go, and give them a special treat afterwards. The more pleasant it is for your pet, the easier it will be for you!
Keep in mind that a large portion of everyday cleaning is done by chewing; gnawing on a rawhide, worrying a stuffed toy or rope, or crunching on biscuits and kibbles. All of these chewing activities help keep your dog or cat's teeth clean and healthy, but you can ensure even better oral health by brushing your pet's teeth twice a week.
I have a "recipe" for doggie toothpaste that I'd like to share with you guys! Mix together baking soda and water to make a paste. Gently scrub the teeth with a soft brush or with gauze wrapped around your finger.
Remember that human toothpaste can upset your dog's stomach.
Related
© 1997-2016 by Cumuli, Inc. All Rights Reserved. Published by
ThriftyFun
.
Page
generated on August 31, 2016 at 11:37:28 AM on 10.0.2.162 in 5 seconds. Use of this web site constitutes acceptance of ThriftyFun's
Disclaimer
and
Privacy Policy
. If you have any problems or suggestions feel free to
Contact Us
.