Watch and rate the videos below.
Crate Training a Puppy
My 11-week old female LabraDoodle, that we have had for about 9 days now is not taking to her crate well. Initially, she was going in there (her crate) on her own accord and even taking pup naps in there with the door open. But now we have to literally shove her in there at night and when we leave for work.
We know not to use the crate as a punishment and we've not. But, these past few days it's been a chore to get her in there. She doesn't make a mess in there when she's in there. It's just that we do not sleep at night anymore.
She will not eat if her food is in the crate, however, she will eat if it is within a few inches of the opening. I need some suggestions and help that work with a full-time person who doesn't have time to pamper the pup with 2 hour breaks and such. Thank you. This is our and my first dog/puppy.
By Catherine from Arlington, TX
---
RE: Crate Training a Puppy
I had the same problem 7 years ago tomorrow. When Cody was a puppy he didn't take to the crate. He did at first when I would leave it open. It got worse though. I would close it at night and then he would poop in it. Just not right really. Cry all night etc. I came to realize some dogs just can't. Mine is one of those labs. I sent him to training school at 4 months. While he even at 8 years still gets in trouble, I am happy that I didn't make him stay in a crate.
People say they think it's their "home", only few take to it like that. He has a bed and that is what he needs. I know some people will say I'm wrong but in my case I could not have a better dog. By the way, you should not put your food in the crate if that is what you choose to do. The food and water should be in an open location. If you choose the crate that is their place to sleep. Even a bed in there with a blanket and toys is helpful. (11/25/2009)
By skibi666
RE: Crate Training a Puppy
Oh and a side note, you haven't had her for long. Shoving her in there feels like punishment for her. When I tried, but eventually decided I wasn't going to use the crate, I did as I said before, I threw a few toys and a treat into it. As a puppy he would spend so much time eating the bone he would fall asleep. I am not knocking the crate training, but as I said, my dog thrived without it. Are you worried about her chewing stuff though? Mine did that til he was 2. It's just what they do. :) Good luck, and welcome to having a dog. (11/25/2009)
By skibi666
RE: Crate Training a Puppy
We raised guide dog puppies and this is how we trained them to accept the crate:
1. Puppy should stay overnight in a crate. By your bed is best.
2. Keep pup awake as long as possible, until about 10-11pm.
3. Give the puppy an opportunity to keep "busy" outside just before bedtime.
4. Best if you are ready for bed too.
5. Place puppy gently in crate. A toy or one biscuit can be used.
6. After you shut the door on the crate it's best not to leave the room. Time for you to read or turn the light out.
If the puppy whines, ignore it. See if it settles down. If the puppy's volume gets louder, you may soothe it with a short verbal, "it's OK puppy," just so it remembers you are there. DO NOT take it out of the crate or open the door and physically comfort it. The puppy may cry for a long time. Ignore it. Try putting a radio on low or the ticking of a loud clock sometimes helps. If you are reading, turn the light off. If the light is off, turn the light on and start reading. Be visible to the pup so it knows you're there. Give it very little verbal acknowledgment and give it no physical acknowledgment.
If the pup wakes up in the middle of the night, it may have to go outside. Take it out of the crate and carry the pup outside. You don't want the puppy relieving in the crate or having an accident on the way out. Give some verbal and physical praise in greeting, but don't play. The puppy should do its "business" within several minutes. Wait and see if it needs to do both, but do not wait more than three minutes. Praise only when the puppy relieves and then finishes.
Bring pup back inside, put it back into the crate and resume sleeping. You can put a toy in with the puppy, but ignore if it whines or barks. After a few days or weeks the puppy will be growing bigger, and learning to control its elimination desires. You will not and should not have to get up in the middle of the night after this point. Plan to be a little tired for a few days or weeks. This will pass. (11/25/2009)
RE: Crate Training a Puppy
All good advice, but if I may add my 2 cents worth;
As a breeder of GSDs and GRs I crate train an average of 6 puppies a year, because all my dogs have to be comfortable in crates for when we are showing, competing, or flying to/from competitions. The crate I use for training is in the bedroom beside my bed (I don't have a bedside table, just a crate). When/if a new puppy frets, whines, etc. I put my fingers in the crate through the wire so he/she can smell me and feel the warmth. It usually helps them settle.
We actually train our dogs to like their crates by feeding them their meals in the crate, and making sure they are not left there for extended periods of time. As for night time breaks, I sleep in a light tracksuit so I am up and running for the back door real quick smart if they start to cry during the night.
Is it necessary to crate train? No. Is it desirable? That depends on you and your lifestyle. 2 things in its favor; 1) no surprise package to step in when you get out of bed and 2) puppy is safe from puppy mistakes like chewing live wires. The most important thing you can do with your dog is train him/her to be the dog you want them to be; love him/her and enjoy him/her.
By the way, we have a number of crates around the house because my dogs love their crates so much. Many of them have the doors taken off for ease of access, especially when two or three of the GRs decide to share! (11/25/2009)
By mommabruv
RE: Crate Training a Puppy
I've found that it helps to praise your puppy and give a treat when they get inside. That helps them to associate the crate with something "good." For a while, I kept an old blanket of mine in there with my dog, Tina, so she could smell it and feel more comfortable. Having a bed (or a blanket wrapped around an old pillow is what I used) and her toys helps. Also, I would cover it up with blankets/towels, blocking all light from going inside as to give her more of a den feeling. I believe that helped her to sleep, as well.
I'm not sure how well this works for other dogs, but I play soothing music in there w/ her. At first, I did it to tune her out (lol), but I still play it today (she's 2 1/2) and she seems to like it. In fact, she barked more when it wasn't playing. Now, I only put her in the crate when I'm working (I work from home in customer service. Can't have a dog barking in the background) and she jogs in there with no trouble at all. The crate was also a HUGE part of her getting potty trained.
Good luck! (11/26/2009)
By phoenix80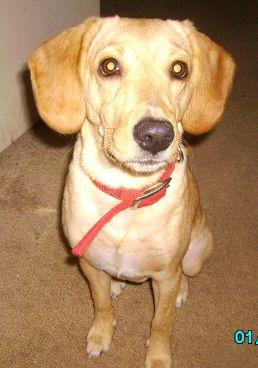 ---
Crate Training a Puppy
My puppy won't use his cage. How can I crate train him?
By Sheralee from UK
---
RE: Crate Training a Puppy
If you are familiar with crate training and want to go that route I would start by making it a great place for him to be. You should have a comfy item for him to sleep on. A hard sterilized bone with a soft smelly treat tucked in it will keep him more content. You should put it in an area where he can see you and vice versa. Feeding him in his crate will help make it a great place to be, also. Remember that dogs are power nappers and it won't seem like two hours to a sleeping pup. Wishing you the best with your new little one. (01/11/2010)
---
Crate Training a Puppy
My 8 month old Akita gets crated only when we go to work in the morning. Some days I find him out and about (he squeezed himself out of a very large heavy duty crate), other days he's in the crate calm and quiet, and other days he is in the crate, but very hyper. How do I get him to love being crated. Toys are destroyed and treats have been eaten.
By Mary from York, PA
---
RE: Crate Training a Puppy
I have a favorite site I go to, it is called leerburg.com. Check this link:
leerburg.com
This link discusses crate training and other things related to housetraining. See his free podcasts, articles, and e books. Put crate training in the search bar of this site, also.
He is great, Ed Frawley trains German Shepherds, but has tons of podcasts and free articles on just this situation. Look at the free ebooks, too.
I would get a clicker at Petsmart, about 2 dollars, and then get a couple of hot dogs and cut them into little tiny pieces, the size of a green pea or a little larger, just so the dog can eat it within a second or two. When you throw one into the crate, a piece of hot dog, not the animal and the dog follows and eats, at the time he goes into the crate, click and reward with a piece of hot dog, again thrown into the crate. Get him to come out again by praising him and calling him. Once he is outside the crate, throw another piece into the crate and click when he walks into the crate. Throw another piece of hot dog. Keep repeating this, it is a game, no one can really make any mistakes, if he is not able to get it, put the hot dogs in the fridge and make a later play date for it.
This could be repeated however many times the dog is happy to eat a piece of the hot dog. The pieces have to be small so the dog can snarf it up in a second. After a while, the dog will try to figure out how to get the piece of hot dog. If the dog doesn't do what you want, don't scold, just don't click or reward. You might have to lure him into the crate a few times with the food, even after he learns that clicking means rewarding.
I would also put treats in his sight, into the crate and then walk away. He will start associating his wire crate, which is the best kind, with good things. I would buy treats, raw hides, those Kong things you can stuff with peanut butter and wash after they are through playing with it, and put them in the crate one at a time every so often. Most of the time if you put a Kong in the crate with him when you have to leave, it is a good thing.
They will usually act "snotty" about it at first. There is nothing wrong with their showing their opinion about something, unless your neighbors are complaining.
Good luck! Don't be gone too long and leave him alone in the crate for too long or he will resist going in at all. These training tips should help. This is an excellent bonding exercise and it is fun for both you and your dog and there is no negative to it at all. To the dog it is just plain fun. Blessings. (03/25/2010)
By Robyn Fed
---
Crate Training a Puppy
I have a question about crate training. My 9 week old puppy will sleep in his crate at night time, but will not go into it during the day. I have tried and all he does is cry really loud and scratch at the door. I am worried that he will hurt himself, and because of this have not put him in it during the day.
He has only been with us for three days. I work midnights and need to use it during the day, while I sleep, so I need to resolve this problem soon. Any advice would be appreciated.
Murphy the Whoodle
By Rachelle and Chris from Windsor, Ontario
---
RE: Crate Training a Puppy
Do you expect your puppy to sleep all night in a crate and then be in the same crate all day while you sleep? That's a little much, don't you think? My suggestion is to get some baby gates, the kind that are tension controlled, and make a safe place in the kitchen. Anywhere there is a tiled or vinyl floor for easy clean up. Put the puppy there in the daytime, he needs room to stretch his legs, give him some toys, water, and a soft bed to lie down on. I would even put the radio on low so he has company. (06/22/2010)
By Deborah570
---
Crate Training a Puppy
I just recently got a Yorkie puppy, as cute as a bugs ear. But when I put her in her pet taxi at night and through out the day she whines and whines till she wears herself out. Then she is quiet for about an hour then she starts all over again. I have tried everything I am looking for other suggestions. Please help.
By Rebecca from Blakesburg, IA
---
RE: Crate Training a Puppy
All day and all night is too long for a puppy to be in a crate. Your puppy needs several hours of exercise and companionship a day. You might consider two puppies and a safe place for them to be free to run and play during the day. Doggie day care is another option. Pet sitters will come in daily to walk your dog and give it some attention, or you may be able to hire neighborhood children to do it. You are expecting a great deal of a puppy. (10/05/2010)
By Lizzyanny
RE: Crate Training a Puppy
It just breaks my heart to think of dogs of any age being stuffed in a crate all day and then at night too. If you don't want a pet to share your life and home, don't get one. If you want something to play with a couple hours a day, buy a toy. (10/05/2010)
By ginnee
RE: Crate Training a Puppy
Do you mean you put her in her crate off and on "throughout the day", or do you put her in it all day while you are gone? I think people would be more inclined to want to make suggestions if they understood what you mean. If you leave your puppy in a crate all day and all night, she is never going to enjoy being in it because she will associate it with being left alone and locked up all the time! My dog loves her crate because she associates it with love and security. (10/05/2010)
By lyonpridej
RE: Crate Training a Puppy
No I don't leave her in her crate all day or all night. I take her to work with me and she has other dogs to play with, but I am trying to potty train her so I have fewer messes inside and she learns that outside is her potty not my house. I love my Bela to death I would never do anything that was wrong, but I can't leave her running free all night long because then she is more likely to have accidents in the house and she will never know where she is to go potty at. I take her outside to go potty every 2-3 hours. But she still whines when I put her in there for some peace and quite for herself because I have three children. So I figured she would want some alone time; I know I sure enjoy at least an hour of alone time. (10/08/2010)
By Bela mom