Videos
Watch and rate the videos below.
Solutions: Cinnamon Apple Recipes
Read and rate the best solutions below by giving them a "thumbs up".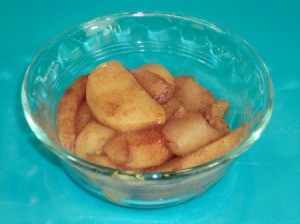 This is a great way to use up apples that may be getting a little old and wrinkly. I had some Honeycrisp apples that I didn't have the heart to throw away, so I decided to turn them into cinnamon apples.
Ingredients:
3 - 3 1/2 lbs. apples
1/4 cup butter
1/4 cup honey*
1/4 cup brown sugar
1/2 Tbsp. cinnamon
*Note: This is a great way to use up honey that has crystallized too!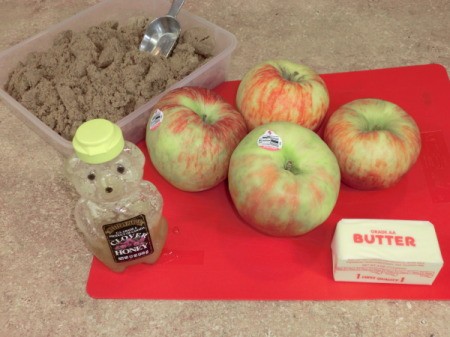 Directions:
Slice apples into quarters and remove the the core and skin. Then slice them into thin slices. The thinner they are the quicker they will soften when cooked.
In a large skillet, melt butter over medium heat. Add apples, cook until they start to become translucent and soft. Stir frequently.
Add honey and stir until melted. Be sure to coat the apples evenly.
Add brown sugar and cinnamon. Stirring frequently to evenly coat and prevent burning. Cook until the apples are very soft and the sauce is thickened.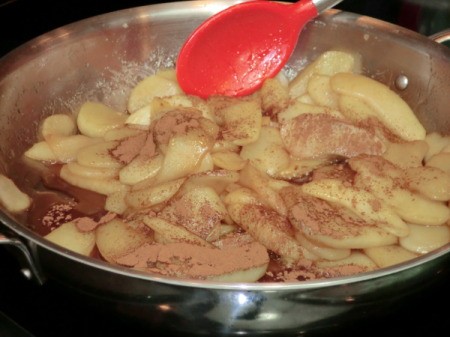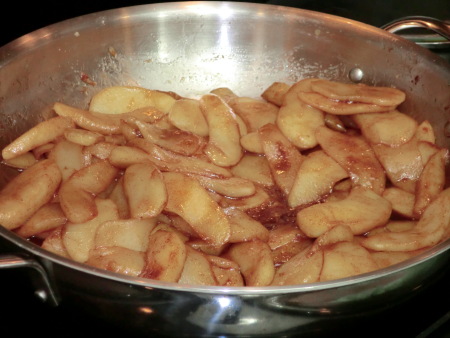 Cooking Time:
approx. 10-15 Minutes
By Laurel from Port Orchard, WA
Super simple and kid-friendly. My mom used to make these when I was growing up. Great side-dish!
Ingredients:
6 small apples, peeled
3/4 cup red cinnamon candies melted in 2 cup water
Directions:
Add apples to cinnamon water and cook slowly until just beginning to soften. Chill several hours before serving.
Cooking Time:
15-20 Minutes
By Robin from Washington, IA
Ingredients:
2 Tbsp. bacon grease
2 Tbsp. butter
sliced green apples
1 cup sugar
dash of cinnamon
Directions:
Heat 2 tablespoons bacon grease and 2 tablespoons butter in skillet. Drop in sliced green apples; add about 1 cup sugar and a dash of cinnamon. Cook slowly, stirring occasionally until apples are nicely browned and tender.
By Robin from Washington, IA
Share Your Feedback:
Once you try any of the above solutions, be sure to come back and give a "thumbs up" to the solution that worked the best for you. Do you have a better solution? Click "Share a Solution" above!
Questions
Do you have a question related to this page?
Related Guides
Related Posts