Whether it is stuck up or down, a stuck zipper can make it impossible to wear clothing or use an item. Usually you can get the zipper going again with a little effort. This is a guide about fixing a stuck zipper.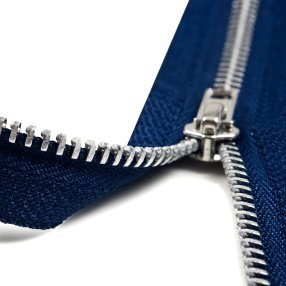 Filter

: All Articles
Sort

: Relevance
There is nothing more frustrating than something needing a zipper fix when the clothing is still wearable. I hate doing zippers in clothing. TADA! Found a fairly inexpensive idea - better than throwing away and buying new.

Most dry cleaners have a tailor or repair section. Prices may vary slightly. I sent in a good men's heavy Carhart winter jacket to have a new zipper done, $20. That was in my price range, knowing my frustration in doing it and replacing it at over $100. Picked it up and it was only $6. Found out, most items such as coats, etc. just need the little metal clip changed out, not the whole zipper.

For me to buy the zipper needed at the sewing shop would be close to $10. The $6 was cheap, and a total zipper being $20. It still would be $10 for labor. I have only taken jackets, kids coats, etc. in and they all ended up with the only the clip replaced! Cheaper than throwing away something usable.

By Joyce N. from Benson, MN
I have found that the easiest way to make a zipper work smoothly is to rub a cake of soap (any kind) along the zipper edges. That zipper with go up and down smoothly.
By Mary from MI
What are some good ways to get a zipper unstuck? Thanks!
By Nancy from Longview, TX
July 24, 2010
0

found this helpful
If you are out some place and your zipper gets stuck, rub a tiny bit of lip balm on the teeth of the zipper (open and closed) above and below the zipper glide. Gently rub the balm into the teeth with your fingers. Then gently tug and wiggle the zipper pull up and down toward this greased area. Unlike other solutions, the lip balm should not stain your clothes and can be done easily at home or on the road.
Read More Answers...
For those clothing items where the fabric always seems to catch in the zipper; try this fix.
Supplies:
1 cheap glue gun (<$5)
1 glue (<$1)
Steps:
Safe as any glue gun project
Unstick material caught in zipper.
Get and heat up the glue gun.
Fold loose material away from zipper (hand crease to get ready to glue).
Starting at opening end of zipper, apply a very small drop of hot glue and press the creased material onto the glue and away from the zipper.
Repeat every 1-2 inches glueing the material firmly, neatly and smoothly away from the zipper.
Can be redone over and over. Do not overlap reglue second passes.
Carefully spray the zipper with Pam being careful not to get it on any material of the garment. I tape a strip of Saran Wrap beside the zipper prior to using the Pam. Good luck.
By Elayne from Dalhousie, Nova Scotia
You can fix a stuck zipper by running a candle up and down on the teeth of the zipper. You should then be able to slide it the back and forth easier.
I have a zipper that sticks all the time. What can I do with it to make it better?
By Toybox45 from Glasgow
April 18, 2009
0

found this helpful
Run a bar of soap over it then work zipper up and down to work it in.
Read More Answers...
Do you have zippers that don't operate smoothly? To make a zipper slide better, rub a bar of soap over the teeth.

By Brenda Cole
February 15, 2009
0

found this helpful
As long as your careful and only touch the metal zipper when it's done up, I always use the WD40 pen. Sounds really awful and stinky but, it's so handy to have this around the house for things like this. If I use this method to unstick a stuck zipper, I always make sure to put paper towel behind where I'm working, (folded up in case I go a little nuts) to soak up any excess and make sure I'm ready to go. And the great thing about this method is that it's completely colourless and the pens are pretty much scent-free.
Read More Answers...
If your zipper is stuck, use a graphite pencil along the teeth back and front and, presto, it works again!
To fix a stuck zipper, rub up and down the zipper with bee's wax. I don't know where I got this idea, but it works like a charm!
To unstick zippers, I have always used a bar of soap or crayon. If that does not work, use a wax like a candle.
If you have a sticky zipper on a piece of clothing, try rubbing the zipper with a pencil. The graphite in the pencil should help lubricate the zipper. A bar of soap also can be effective.

By Fisher
Answers:
Sticky Zipper
Bar wax will fix any sticking zipper problem, my mom has used it for years (07/22/2006)

By willyburgs
Sticky Zipper
This works on metal zippers. For plastic ones, run a candle across the teeth. This also works for the metal ones.
(02/15/2009)

By T&T Grandma