Outdoor Tent Wedding Ideas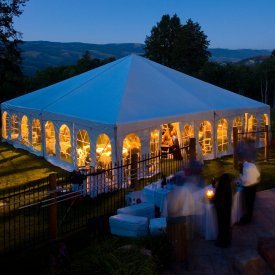 Getting married outdoors can be a great alternative to a church wedding. Even if the weather isn't quite perfect, you can still have a beautiful outdoor wedding by using the large outdoor tents to protect your guests. This page contains outdoor tent wedding ideas.
Solutions
Share a solution for this guide today!
Questions
Do you have a question related to this page?
Related Guides
Related Posts