Baby Hummer Takes a Bath (Our Back Yard)
This little Hummer was just sitting on the edge of the new fountain in the back yard. DH said "Come bring your camera, Hurry". So I did and snapped several pictures. This fountain has been added to the mini rose garden. And it was a treat to spend about 20 minutes watching the baby enjoying the water. It flew up into the lilac bush and then back down for another drink and sat in the water and visited the other fountain before leaving the yard.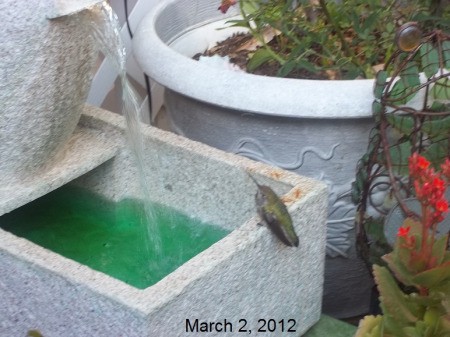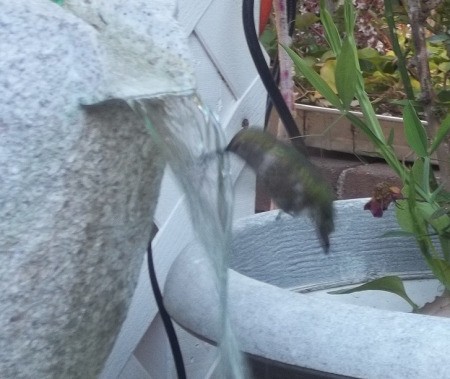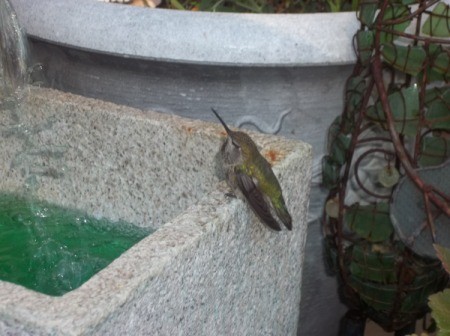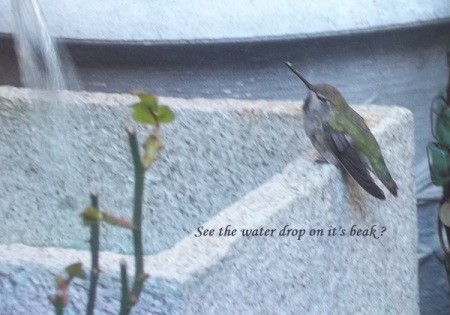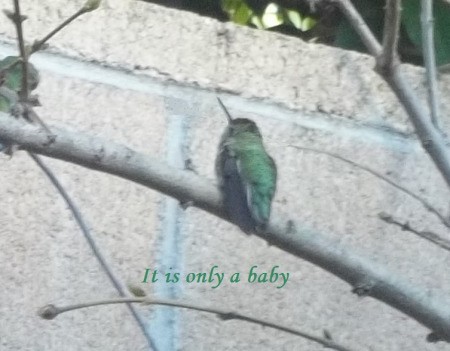 By Great Granny Vi from Moorpark, Ca.
Feedback
Read feedback for this post below. Click here to post feedback.

By
03/20/2012
Oh wow that is amazing! I love hummingbirds, and very rarely we see them in a tree by our porch when the buds bloom. This must have been just great to get to watch! Thumbs up from me! :)

By
03/20/2012
Absolutely lovely photos, GGVi, and how thrilling it must have been to experience this sweet little guy for so many minutes! :-)

By
03/20/2012
These photos are amazing! You hardly ever see these little sweeties holding still. You must have had a wonderful time watching. I just had to vote for these pics! Thank you for sharing them.
Post Feedback
Add your voice to the conversation.
Related Guides
Related Posts