I've been wanting garden stakes, but I wanted to make my own. So I finally came up with this idea. It's cheap and it works for me, just might work for you too.
Supplies:
magazines or catalogs
cardstock paper (I used used greeting cards)
packing tape or clear Contact paper
scissors
glue (I used Elmer's glue)
Popsicle sticks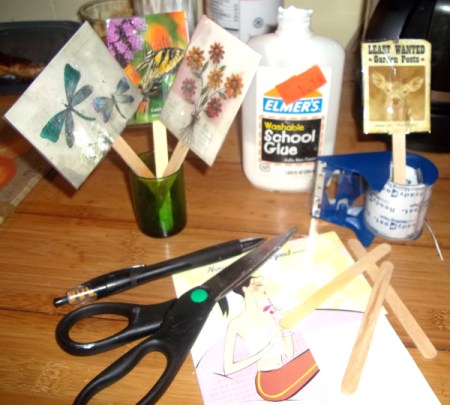 Directions:
Look through your magazines or catalogs, and cut out pictures of whatever you like (I cut small pictures of butterflies, flowers, birds, etc.)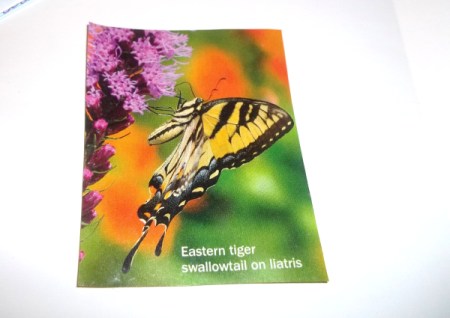 Trace that picture onto the used greeting card, then cut it out. On the card stock you can write anything you want, like the name of your flower, date when planted, or just anything you want.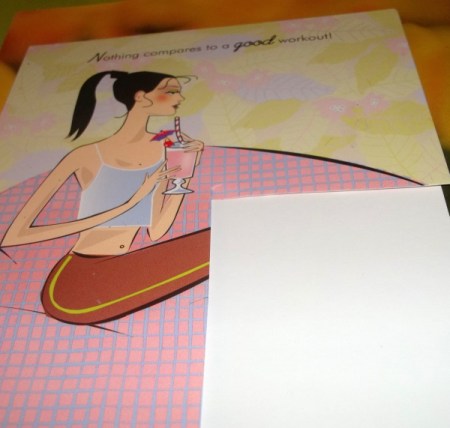 I used a Popsicle stick to add glue to the card stock cutout. Then glued my picture and the card stock together. Put the Popsicle stick in between both cutouts, only gluing in about 2 inches of the stick.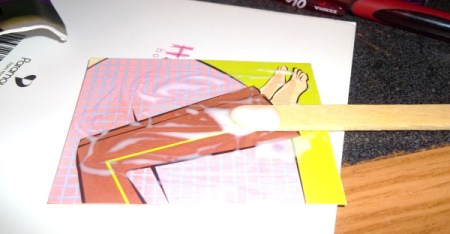 With packing tape I covered it all except the Popsicle stick (be sure you cover all the paper with tape to protect it from the elements).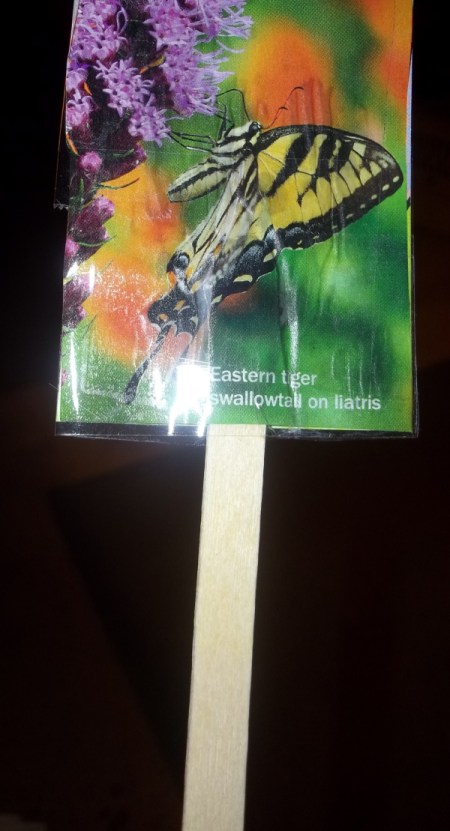 I put mine in my garden, it rained the next day and my garden stakes held up from the hard rain we had. :) This frugal project is so easy even a child can do!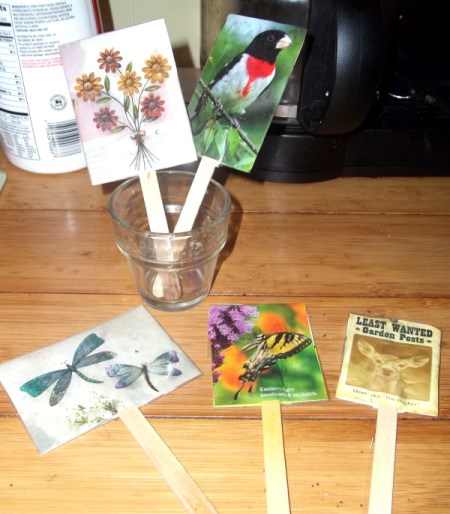 By Jacquelyne Jean J. from Salisbury, MD