Use Bubble Wrap in Vases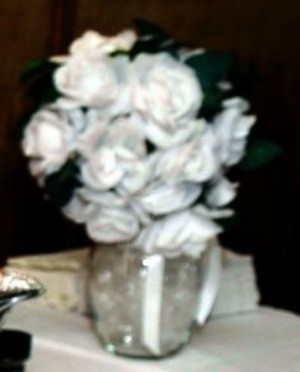 While looking for something to go into the bottom of vases to hold flowers for my daughter's wedding and keep the costs down, I ran across some bubble wrap laying around that was shaped like ice cubes. I cut two piece about 4 inches wide and 6 inches long. I laid each piece in the bottom of the vase and up the sides on either side of the vase. When I added the flowers to the vase, it looked so very much like the vase held ice cubes and was very attractive. I got loads of compliments on the flower arrangements.
Although not a great picture, you can at least get an idea of what I am saying.
By maphisx7 from Gordonsville, VA
Feedback
Read feedback for this post below. Click here to post feedback.

By
06/18/2010
That is a great idea. A few weeks ago when our church was having a yard sale we had many vases donated and several of like new silk and plastic flowers really nice ones So I wanted to sell both the vases and flowers. I had no bubble wrap but did use colored tissue paper from the Sunday school room to put into the vases used a color that would bring out a color in some of the flowers they all went but one. Charged 1.00 for both vase and flowers, was 9 of them and that one we can use in the dining area when we have our monthly church supper.
Post Feedback
Add your voice to the conversation.
Related Guides
Related Posts