Star Theme Dance
I am looking for specific ideas for an 8th grade end-of-middle school dance. We have decided on a Star theme - under the stars, or wish upon a star. I want to use metallic color balloons. Otherwise, we don't really know what to do. All you creative people in this group, can you help with ideas? Especially with how to make giant stars, and how to use them in decor?
I love reading tips here and have used many of them. Thanks.
Tere from Austin, TX
By tparsley
Answers: Star Theme Dance
Read answers for this question below.
Take a net give it a chubby star shape and fill it with gold balloons!
Well as a student myself I think that you making a theme for your dance is great. Our dances were always boring theme-less and just hot sweaty kids in the cafeteria. Cardboard and foam is stuff easy to manipulate into shapes. You should use spotlights instead of just the light. and dances are funner when its "dim"
My school is doing a "Hollywood" theme dance this year and i have know idea what i should do for my outfit any ideas?
We did a star banquet for work and got TONS of stuff from Oriental Traders (prices are really reasonable)..you can get stars in different colors, sizes to hang from the ceiling, garland, centerpieces, confetti, etc...I could not believe what we were able to find..also we also bought foil wrapped star candy (on the internet just type in chocolate star...you will get a ton of sits to choose from.
One of my favorite pics of my mom was for her prom where the theme was "Swinging on a Star". The picture is a star with a center cut out and she is sitting in the center for her picture/pose. I believe there was probably a bench that was hidden by the star, but it could have even been an actual swing! I have always thought a crescent moon would be a neat idea for a picture along the same lines. It was a very large star, and looked to have been covered w/glitter. There were lots of smaller stars pinned to the curtain in the background, giving the illusion of being off in the distance. Good luck!
The easiest way to make stars of all sizes is to cover different weights of cardboard ie cereal box card, posterboard or corragated cardboard that have been cut into stars with foil(heavy if you can get it) You might try making a Walk of Fame style path for everyone to walk on using foil tape to make outlines of stars on the floor leading into the dance. Don't forget the wishing star. This could be 3D by cutting two large stars the same size and cutting a slit in each. Interlock at the slits and go nuts with glitter, make it different from the other stars in the room. Star glitter like they sprinkle on festive tables could be put around the punch bowl if there is one even silver or gold stiff netting makes great stars to set the bowl on and to scatter on the table(s)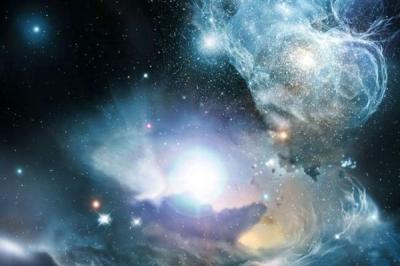 We did a "Hollywood" 6th grade gradutation last year. Kids dressed up-some like movie stars, but EVERYONE was dressy. Lots of silver and black-balloons, stars, streamers, plates, napkins, etc...
Answer This Question
Add your voice to the conversation. Click here to answer this question.
Related Guides
Related Posts