Covers for Baby Wipe Containers
Where can I order those covers used to cover baby wipe containers. I have Clorox Disinfectant wipes in each bathroom and I would like to cover the outside?
Onesummer
By Onesummer
Answers: Covers for Baby Wipe Containers
Read answers for this question below.
I have a company that makes custom baby wipe containers. If you get a chance check us out.

http://girlthatscute.blogspot.com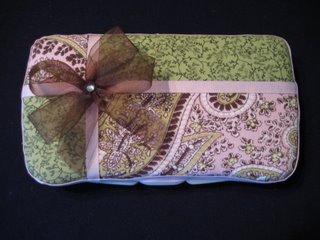 Questions
Here are questions related to
Covers for Baby Wipe Containers
.
Making a Cover for a Baby Wipes Container
Please tell me how to cover a large, but "not" really large baby wipes container. It's not the kind you carry with you, but one that would be kept in a nursery. I think sewing is involved because of the depth of the box. Thanks!
By Tammie from Woodstock, GA
---
Most Recent Answer

By redhatterb
07/02/2012
Google it and see if you come up with anything. However, why would you want a fabric cover on the container? It might look nice, but fabric gathers dust just like everything else and it would have to be laundered. To my way of thinking it would just be unnecessary decoration.
Answer This Question
Add your voice to the conversation. Click here to answer this question.
Related Guides
Related Posts